Suriname elects new leader, ousting government in power for a decade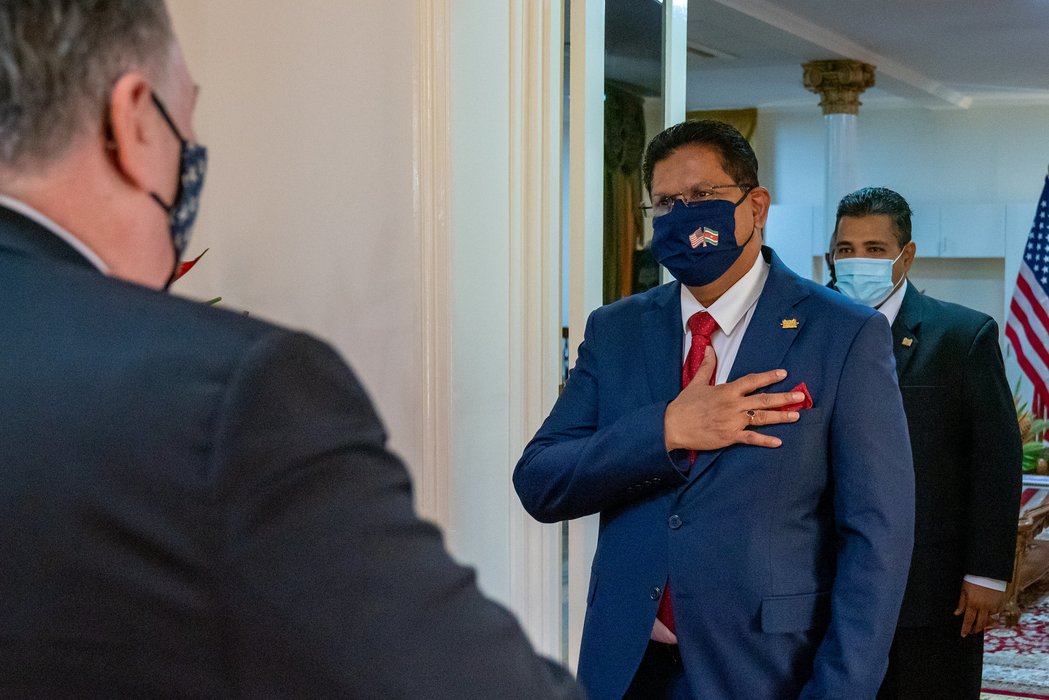 On 13th July 2020, Suriname's National Assembly elected a new president, opposition leader and former police chief Chan Santokhi of the Progressive Reform Party, after the governing party lost its majority in parliamentary elections.
The government change ousted president Dési Bouterse, who had been in power for ten years and was a prominent political figure in the country for decades. Bouterse was also convicted of murder and sentenced to 20 years in jail by a Suriname court in November 2019, for his responsibility in killings that took place in the 1980s when he was chairman of the National Military Council.
Peaceful Assembly
Vandaag massaal protest in #Suriname op het Onafhankelijkheidsplein tegen beleid regering 📹Jurgen Lachman pic.twitter.com/stjbApRr4d

— Nina Jurna (@NinaJurna) February 17, 2020
In February 2020, before parliamentary elections, anti-government protesters gathered over several days against former president Dési Bouterse and his National Democratic Party (NDP). The demonstrations started over increased fuel prices and living costs, as well as reports of misuse of government funds.
In March 2020, a government decision to impose new restrictions on foreign currency transactions outraged business leaders, leading business associations to convene a strike on 25th March 2020.