Strike around wages and protest around labour rights violations in Taiwan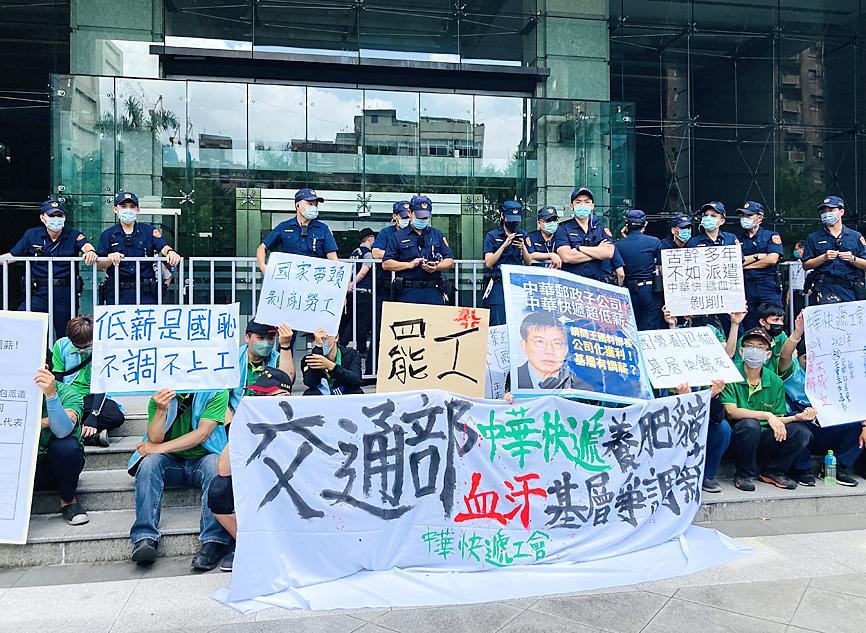 The state of civic space in Taiwan is rated as 'open' by the CIVICUS Monitor and fundamental freedoms are widely respected and protected by the authorities.
The country has continued to face threats from China that views self-governing democratic Taiwan as part of its territory and vows to annex it by force if necessary. The government in Taipei rejects Beijing's claim, insisting Taiwan is already a de facto sovereign nation. China has tried hard to stop any international recognition of the island.
An international LGBTQI+ gathering in Taiwan scheduled to be held in 2025 was cancelled in August 2022 after global organisers demanded the self-ruling island's name be removed from the event. Organisers in Kaohsiung said InterPride had "suddenly" asked them to change the name of the event to "Kaohsiung", removing the word "Taiwan". The organisers decided to terminate the project fearing that "it may harm the interests of Taiwan and the Taiwan gay community."
In recent months, workers from Chunghwa Express went on strike for better wages while migrant workers and their supporters demonstrated around the government failure to deal with labour rights violations.
Peaceful Assembly
Chunghwa Express union launches strike over wages
In July 2022, Chunghwa Express Workers' Union held a nationwide strike after failing to secure a raise following two years of negotiations with the company's management. The delivery firm, which is a subsidiary of state-run Chunghwa Post, receives most of its revenue from delivering cheques and other paperwork for local financial institutions.
The first group of workers to strike were from the company's Chunghwa Express offices in Taipei, Taoyuan, Hsinchu City and Yilan County.
At a protest outside the Ministry of Transportation and Communications in Taipei on 4th July, the union said Chunghwa Express should immediately give all employees a raise of NT$5,000 (USD 168). Union leaders say workers with 10 years of experience earn just NT$27,400 (US$920) a month, little more than the minimum wage.
Union members said they were angered when they saw a job advertisement offering contractors a monthly salary of NT$38,000 (USD 1,201), which is higher than employees' pay. When union members confronted management about the salary for contractors, they were told they were free to leave, the union said.
The strike leaders said Chunghwa Express was not distributing its earnings fairly. In 2019, the company made a net profit of NT$75 million (US$2.5 million).
The strike ended on 10th July 2022 after workers' demands were agreed to by the company administration.
Migrant workers protest government failure to deal with labour issues
Filipino workers rally outside Control Yuan, call for equal labor rights https://t.co/HfBoSsryJH

— MediaMonitoring (@mediamonitor21) August 30, 2022
Migrant workers from the Philippines and their supporters protested outside the Control Yuan (parliament) on 29th August 2022 around the failure of the Kaohsiung Bureau of Labour Affairs (BLA) and Kaohsiung Export Processing Zone Administration (EPZA) to handle labour complaints about the WUS Printed Electronics Company. The group of about 20 Filipino workers, accompanied by migrant worker rights advocates, held up banners and shouted slogans.
According to New Bloom magazine, complaints were filed by 31 Filipino workers at WUS regarding unclear pay standards for their work. Workers were not given clear regulations on the salaries they were being paid, including that deductions for food, lodging and other costs were taken from their pay. Likewise, pay slips were only provided in Chinese, although it is stipulated legally that migrant workers should receive pay slips in Chinese and their native language. Migrant worker advocates from the Taiwan International Workers' Association (TIWA) said that this illustrates that the BLA is not aware of basic labour regulations.
The Kaohsiung labour office, however, passed the complaints over to the EPZA, which then sent the matter back to the labour bureau saying that the only potential violation of the labour laws was related to the overtime put in by the workers, which sometimes exceeded 46 hours per month.
Wu Jing-ru, from The Taiwan International Workers' Association (TIWA) said: "It is clear that EPZA does have a proper grasp of the labour laws pertaining to migrant workers". According to TIWA, the Kaohsiung labour office did speak with the Filipino workers, but that this was done with the aim of convincing them to drop the complaints.
According to New Bloom Magazine, migrant workers in factories have received the least amount of attention in Taiwan. Many factory workers work in factory sites located in the remote countryside, which can make it difficult for them to contact migrant worker organisations or labour authorities. Furthermore, it is broadly the case that language services for migrant workers are lacking, including during inspections of workplace violations.