Still no accountability for death of Kiribati fisheries observer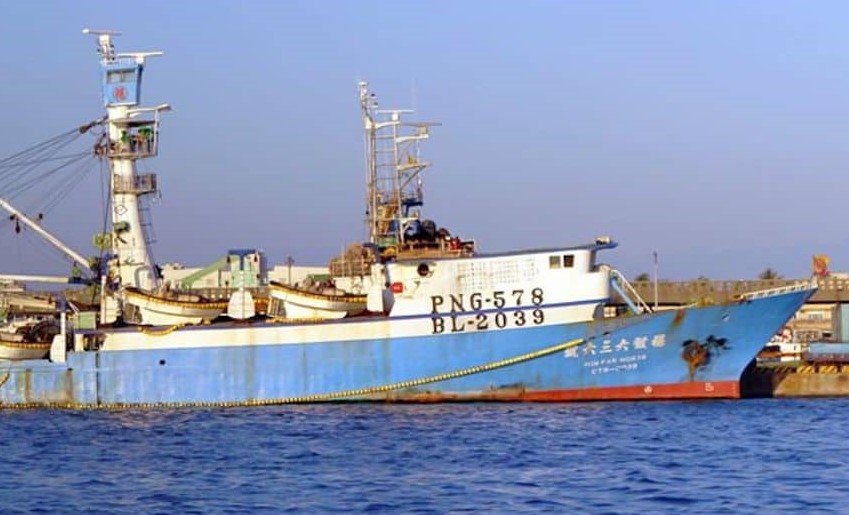 Human rights activists are calling for the United Nations to intervene in investigations into the death of a Kiribati fisheries observer. Eritara Aati Kaierua died on board a Taiwanese fishing boat in March 2020.
An investigation by Kiribati police is still ongoing but Greenpeace USA and the Association of Professional Observers have filed a complaint with the UN Special Rapporteur on the Situation of Human Rights Defenders.
Kaierua, who was from Kiribati, was one of hundreds of people - many from small Pacific countries like Kiribati, the Marshall Islands and Tuvalu - who sign up to become fisheries observers. For months at a time, they live on ships, documenting what's hauled in and checking that the crews are obeying the rules.
Kaierua was employed through a regional observer programme of the Western and Central Pacific Fisheries Commission (WCPFC), a Regional Fisheries Management Organisation (RFMO). According to the WCPFC, observers have reported multiple occasions of both intimidation and crew requests not to report events
His last journey saw him leave Pohnpei, in the Federated States of Micronesia, on board a Taiwanese purse seiner, the Win Far 636, as it set out to ply the Pacific for tuna. A few weeks into the voyage, the 40-year-old father of four was dead on the floor of his cabin with a massive blunt trauma to the head, his log book open beside him. Two crew members were arrested, but later released after questioning. The vessel remains detained in Tarawa as investigations continue.
Following the suspected murder of fisheries observer Eritara Aati Kaierua in March this year, @greenpeaceusa and the Association for Professional Observers call on the @UN for interventionhttps://t.co/mLe7LXPQkT

— Greenpeace PressDesk (@greenpeacepress) July 14, 2020
Andy Shen, Senior Oceans Adviser at Greenpeace USA said:
"Fishery observers protect the needs of vulnerable communities and defend our human right to a healthy environment. Yet companies, governments and multilateral organisations continue to fail to protect them from intimidation, abuse and death."
Since 2010, ten fisheries observers are known to have died on the high seas of the Pacific, at least half of them in suspicious circumstances. There have been few convictions and just as few answers for their families.
Elizabeth Mitchell, Executive Director at the Association for Professional Observers said that in the last decade there has not been a single legitimate investigation and "the families of these observers suffer from lack of remedy at the hands of regional authorities".
The Pacific is the world's most lucrative fishing ground, supplying about 60 percent of the world's tuna. Most of the fishing is done by foreign fleets, who pay a fee to island countries to fish in their economic zones. These Pacific Island countries run observer programmes that employ observers, who spend weeks and sometimes even months alone on these ships collecting data about what's hauled on board and are obliged to report any violations they see.