South Sudan journalists remain at risk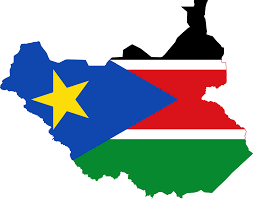 General context
On 10th February 2022, DefendDefenders and 80 other NGOs released a letter ahead of the UN Human Rights Council's 49th session, urging states to extend the mandate of the UN Commission on Human Rights in South Sudan (CHRSS). The CHRSS is the only mechanism responsible for collecting and preserving evidence of violations of international humanitarian and human rights law in South Sudan. Its work is critical as the country prepares for elections in 2023, conflict persists, and repression of South Sudanese civil society intensifies.
Police has confirmed that youth activist Animu Athiei is being detained at the directorate of passport, nationality, and immigration for alleged possession of a South Sudanese diplomatic passports and Ugandan Nationality IDs. #SouthSudan

— Irene Lasu (@IreneLasu) December 29, 2021
Association
On 22nd December 2021, the Department of Immigration, Passport and Nationality arrested youth activist Animu Athiei for "illegally obtaining diplomatic credentials." Athiei claimed that her passport was ordinary. The authorities handed her over to the Ugandan authorities in Nimule city, a border town, after officials in South Sudan said she was a Ugandan national. However, the Ugandan authorities denied her entry "because they couldn't find her name in their system." Athiei and her family sought refuge in Uganda during the South Sudanese civil war, and she claims that she is often harassed by immigration when travelling because she is not deemed to be a "true South Sudanese citizen."
Athiei sued the government in a Juba court and regional and continental tribunals in Arusha over the confiscation of her passport. Athiei believes that her situation is linked to her political ambitions, tribalism and misogyny. Athiei was appointed to Parliament in May 2021; however, President Salva Kiir revoked her appointment for unknown reasons. On 21st February 2022, the court released Athiei on $2,500 bail.
Peaceful Assembly
On 9th February 2022, civil servants organised a protest over salaries in Bor, Jonglei State. The protest began after the Jonglei government planned to reduce a number of civil servants' salaries to fund mounting security expenditure. Security officers violently dispersed the protestors and injured approximately 17 people. Following the protest, the government of Jonglei state overturned the decision to decrease allowances for public employees.
Expression
On 22nd February 2022, the National Security Service (NSS) arrested eight journalists on the national Parliament's premises while they were covering a press conference that included members of opposition parties. The NSS stopped the event, claiming that the press conference was illegal, and confiscated the journalists' recording devices. The NSS released the journalists without charge.
On 1st March 2022, Human Rights Watch called on the government to release Abraham Chol Maketh and Kuel Aguer Kuel, two government critics, and cease arbitrary arrests and detentions. Both their lawyers filed court applications in February 2022, claiming that they had been held for months without being brought before a judge as required by law. Maketh was arrested in July 2021 after inferring the overthrow of the South Sudanese government that month, while Kuel was detained for allegedly co-founding an "anti-government campaign", as previously documented. Neither of the men appeared in court to be formally charged.
On 2nd March 2022, four unknown assailants abducted an editor and news anchor with the independent broadcaster Eye Radio, Woja Emmanuel, near the outlet's office in Juba. The assailants blindfolded him and held him captive the entire day. The kidnappers accused Woja of supporting the National Salvation Front, an armed group fighting the South Sudanese government in the Equatoria region, as well as the People's Coalition for Civil Action (PCCA), a group of activists calling on President Salva Kiir and other leaders to step down, and writing anti-government opinions on social media. Woja fled on foot after gunfire broke out between his captors and unidentified attackers. Woja believed the kidnappers were going to execute him.