Singapore cracks down on critical news websites to silence dissent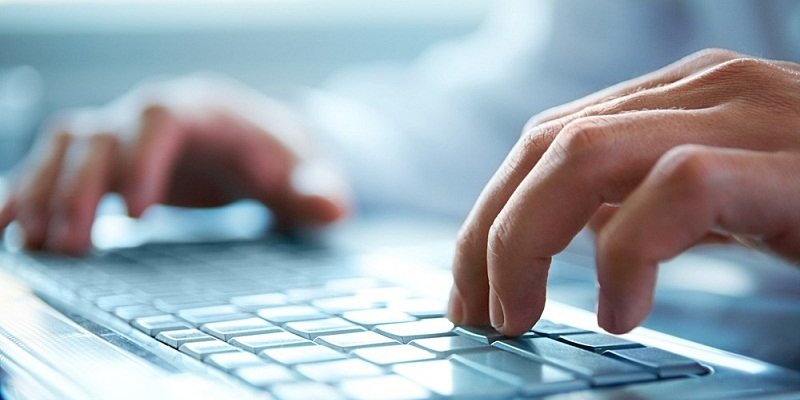 Expression
States Times Review website blocked
States Times Review to close down after getting blocked in S'pore by authorities https://t.co/qg33kWAiHJ pic.twitter.com/cUIcMejIN9

— Mothership.sg (@MothershipSG) November 9, 2018
On 9th November 2018, the Monetary Authority of Singapore (MAS) filed a police report against the independent news website, States Times Review (STR) over an online article which it claimed was  false, defamatory and "impugned its integrity". The article, written by its editor, Alex Tan was titled "Lee Hsien Loong becomes 1MDB's key investigation target", and alleged that Malaysia had signed several unfair agreements with Singapore in exchange for Singapore banks' assistance in laundering the funds of Malaysian state fund 1Malaysia Development Berhad (1MDB).
The Singapore's telecom and media regulator Info-communications Media Development Authority (IMDA) has since blocked access in Singapore to the website because the article has been assessed as "undermining public confidence in the integrity of the Singapore Government and is objectionable on grounds of public interest." Nevertheless, STR has refused to remove the article from the website.
IMDA also requested that Facebook take down a post of the article but Facebook has indicated that they will not accede to IMDA's request. In response to this, Singapore's Ministry of Law issued a statement which seemed to justify the need to introduce legislation addressing fake news. He said: "Facebook has declined to take down a post that is clearly false, defamatory and attacks Singapore, using falsehoods. This shows why we need legislation to protect us from deliberate online falsehoods."
Phil Robertson, Asia's deputy director of Human Rights Watch, criticised the Singaporean government's reaction to the article saying:
"If a story is inaccurate, Singapore should refute it with facts, not shoot the messenger. Actions like these show that when it comes to media freedom, Singapore is no better than repressive regimes like Vietnam or Laos."
As web access in Singapore to the STR website has been blocked, Alex Tan announced that the STR Facebook page will shut down while the website will remain until the end of the next general elections, that should be held before 2020. In the announcement, he also emphasised that the move was "on his own volition, and not pressure from anyone or the dictatorship".
Police investigate 'The Online Citizen' website for criminal defamation
Terry @tocsg is still with the police. This is ludicrous—why the need for five officers to raid homes and confiscate equipment and hold people for hours of questioning? https://t.co/iyfNGq7FIU

— Kirsten Han 韩俐颖 (@kixes) November 20, 2018
On 20th November 2018, police announced that it was investigating the independent news website, The Online Citizen (TOC) and one of its authors for criminal defamation, over a recent news article alleging corruption among the city-state's top leaders. According to the police, the article titled "The take away from Seah Kian Ping's Facebook post", made "serious allegations that the Government's highest officers are corrupt and that the Constitution has been tampered with". 
TOC, which carries news articles and comments critical of the government, said in a Facebook post it will cease publication temporarily after police seized computers and other devices used for the portal. TOC - which describes itself as Singapore's longest running independent online media platform - said the items were taken from the house of its editor Terry Xu.
As the CIVICUS Monitor has documented previously, the Singapore government uses an array of laws to suppress free speech. Those repressive laws include the Public Order Act, the Sedition Act, the Broadcasting Act, various penal code provisions and laws on criminal contempt. Among those who have faced charges include activists, bloggers, cartoonists, lawyers and the foreign media.
Activist Jolovan Wham and politician John Tan convicted for criticising judiciary
#Singapore: Jolovan Wham convicted for "scandalising the court" - @obs_defenders calls on authorities to halt all acts of judicial harassment against him https://t.co/yK5uHA2pBX via @fidh_en

— Juliette Rousselot (@jrousselot) October 19, 2018
On 9th October 2018, activist Jolovan Wham and politician John Tan were found guilty of contempt of court for criticising the judiciary of Singapore. Both had argued that the comments were fair criticism and in line with their right to freedom of expression. However, despite this, Woo Bih Lih, the High Court Judge, said the post "posed risk that public confidence in the administration of justice would be undermined".
Under Singapore's Administration of Justice (Protection) Act, it is considered contempt to "publish anything that imputes improper motives to or impugns the integrity, propriety, or impartiality of any court and poses a risk that public confidence in the administration of justice would be undermined". Those found in contempt face up to three years in prison and a fine of up to S$100,000 (USD 73,415).
As documented previously, on 11th May 2018, activist Jolovan Wham was charged with contempt for a posting on Facebook, in April 2018, stating that "Malaysia's judges are more independent than Singapore's for cases with political implications". Vice-chairman of the opposition Singapore Democratic Party (SDP), John Tan, faced the same charge for expressing the opinion on his Facebook page, on 6th May, that Wham's prosecution "only confirms that what he said is true". The charges are the first of their kind under the new Administration of Justice (Protection) Act, which came into effect in October 2017.
Front Line Defenders condemned the unjust conviction of Jolovan Wham saying that they believe that the human rights defender has been found guilty solely as a result of his legitimate and peaceful work in the defence of human rights. The organisation urged the authorities in Singapore to quash the conviction handed down to Jolovan Wham and to suspend the pending sentencing.
Additional fine for poem on death penalty
Singapore lawyer reprimanded and fined again for writing anti-death penalty poem on Facebook. https://t.co/NTuRwJObMz

— Aardvark Forensics (@aardvark_uk) October 31, 2018
In October 2018, a tribunal ruled that lawyer Eugene Thuraisingam had not intended to attack the judiciary with his death penalty poem, which was earlier found to be in contempt of court. The ruling meant Mr Thuraisingam was fined instead of being referred to the Court of Three Judges - the highest disciplinary body to deal with lawyer misconduct.
Eugene had posted a 22-line poem on his Facebook page a few hours before his client Muhammad Ridzuan Mohd Ali was to be executed for drug trafficking on 19th May 2017. According to Attorney-General's Chambers the line "with our million-dollar men turned blind" could be interpreted that "judges, had turned blind to a cruel and unjust law, and were more concerned with acquiring financial wealth and material goods". Therefore, he was found to be in contempt of court for "scandalising the judicary" and was fined $S6,000 (USD 4,370) by the High Court in August 2017.
Besides the sentence from last year, Eugene Thuraisingam also needed to face a disciplinary action for failing to meet the standard of conduct befitting his role. Instead of having any action under a higher disciplinary body, Eugene Thuraisingam was recommended a fine of no less than $S18,000 (USD 13,111) in April 2018. Later, the amount of the fine was reduced to $S5,000 (USD 3,642) by the Council of the Law Society.
Singapore executed six men convicted of drug offences in October 2018. The UN Human Rights Office for South-East Asia issued a strong statement to condemn the execution.
Association
Movement against anti-gay law
#LGBTIQ voices in #Singapore are growing louder for #Ready4Repeal of #Section377. The ripple effect of Indian verdict is exciting to watch. https://t.co/0pAc3Y31vh @MenakaGuruswamy @GaylaxyMagazine @FeminismInIndia @EkSangini

— Neha (@_Neha_G) October 1, 2018
On 30th September 2018, over 800 people gathered at a private town hall discussion organised by Ready 4 Repeal, a movement calling for the removal of Section 377A of the penal code, a remnant from British colonial rule which criminalises sex between men.
Ready 4 Repeal had initiated a petition calling for the repeal of the law and shared at the meeting that they had collected 44,650 signatures and had submitted it to the Government on 28th September 2018. The petition was authored by theatre director and filmmaker Glen Goei and legal trainee Johannes Hadi. Lead signatories include prominent figures such as diplomat Tommy Koh, academic Kishore Mahbubani and Ho Kwon Ping, founding chairman of the Singapore Management University (SMU),
Johannes Hadi spoke to the media saying "it's a matter of when 377A will change, not if. But when it does, we hope Singaporeans will be ready for it. We don't want them to be unprepared or alienated by it."
Human rights lawyer Remy Choo was one of those who took the stage to discuss the repealing of Section 377A. He said:
"Section 377A belongs in the dustbin of legal history…the defence of marriage; the slippery slope; religious freedom - these are red herrings. What we are trying to repeal is bad colonial legislation."
The organisers had challenges in finding a venue for the event when Suntec Convention Centre reportedly cancelled on them due to "unforseen circumstances". The Singapore Management University (SMU) then became the venue for the town hall event, though it stressed that it is not connected to the movement and remains "neutral on the matter".
Peaceful assembly
ASEAN civil society conference held successfully
The ASEAN Civil Society Conference / ASEAN People's Forum (ACSC/ APF) 2018 took place in Singapore from 2nd to 4th November 2018, a week before the 33rd ASEAN Summit. It is an annual gathering of civil society organisations (CSOs) in ASEAN interfacing with the ASEAN Summit.
This year, Think Centre and Task Force for ASEAN Migrant Workers brought over 200 civil society activists and human rights defenders from countries in Southeast Asia together, to discuss and reflect on the state of human rights, peace and democracy in the ASEAN region. The theme of the event—empowering people's solidarity against all forms of discrimination—was carried out through plenaries, workshops and diverse cultural and film showcases in the three-day meeting.
With the introduction of a new non-discrimination convergence space, transgender activists and sex workers were involved in the conference for the first time. Activists from Taiwan and Timor-Leste, and marginalised voices not previously in the forefront in global and foreign relations were also in attendance and given a platform to share about their work in congruence with the theme.