Ultra right wing march confronted by students in Czech Republic's velvet revolution protests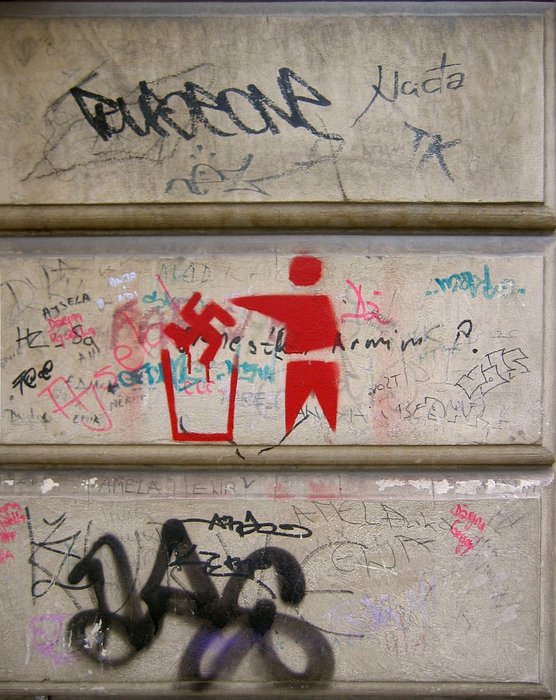 Peaceful Assembly
The celebration of the Velvet Revolution in the Czech Republic spurred protests and gatherings by a variety of groups across the country. On 17th November, Prague alone counted 30 separate events celebrating 27 years since the end of communist rule. Despite a strong presence from security forces, the protests were largely peaceful. As people took to streets to participate in a variety protests both  in support of and in opposition to the government, far right groups also took the opportunity to mobilise. Around 300 ultra right wing activists marched through Prague shouting antisemitic, anti-islamic and xenophobic chants after attending a rally in support of President of the Czech Republic, Miloš Zeman. The ultra right wing march was confronted by a blockade of around 50 students while attempting to enter the Jewish town on Křížovnická Street. While the student group managed to block the far right activists and forced them to reroute, security forces intervened by surrounding the anti-facists and photographing them. No clashes were reported.
Feminist groups were also out protesting as part of the Not Racism Initiative (INR), a counter racist movement comprised of many civic groups. Around 400 people turned out to protest against rising populist and xenophobic sentiments in the Czech Republic. One speaker spoke of the need for change and stated: 
 "We want the revolution to be feminist, otherwise not at all." 
Expression
In a worrying development, a group of Czech MPs have initiated a bill making defamation of the President a crime. In a move that many have seen as a retrograde step towards the Czech Republic's former communist free speech regulations, if passed, the bill could have a chilling impact on independent dissent. Despite political opposition to the bill, many fear that the unnecessary and overbroad provisions could be used to target critics of the government. 
In the context of rising xenophobia in the mainstream discourse many have claimed that hate speech is becoming commonplace in the Czech Republic. A recent popular music poll called "Czech Nightingale", (Český slavík), saw the xenophobic band, Ortel nominated in the top six acts. The band's lyrics contain hate speech against many groups, including Roma, Jews and Muslims. While the band eventually came second, their popularity is illustrative of the increasing acceptance of ultra right wing political perspectives in the Czech Republic.