Restrictive civic space and a decrease in rank in the annual World Press Freedom Index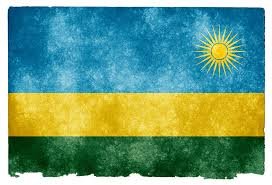 Association
Call for human rights protection for genocide fugitives
On 7th April 2021, Rwanda commenced 100 days of mourning to honour the 27th anniversary of the 1994 genocide against the Tutsi in Rwanda. President Kagame criticized nations for harbouring genocide fugitives. He called for nations to hand over genocide suspects to Rwanda or try them in court to face justice. On 27th April 2021, France acknowledged its role in the genocide, admitting to reacting too slowly to the killings of 800,000 people and for supporting Juvenal Habyarimana's "racist" and "violent" regime. In his speech commemorating the day, UN Secretary General Antonio Guterres urged everyone to defend human rights and to ensure history does not repeat itself.
"We saw what happened in Rwanda in 1994, and we know the horrific consequences when hate is allowed to prevail… we must redouble our efforts, and forge a common agenda to renew and reinvigorate our collective actions going forward." - UN Secretary General Antonio Guterres
Expression
Journalists released from detention
On 13th March 2021, Dieudonné Niyonsenga and Fidèle Komezusenge were freed after being arrested in April 2020 for breaching COVID-19 regulations. The authorities added other charges including forgery, impersonation and hindering the implementation of government orders. The Gasabo Intermediate Court acquitted them of all the charges on 12th March 2021.
"While it is certainly good news that Dieudonné Niyonsenga and Fidèle Komezusenge have been acquitted and freed in Rwanda, they never should have been arrested in the first place, and it is a grave injustice that courts entertained a baseless case against them for nearly a year… Rwandan authorities should ensure that Niyonsenga and Komezusenge can continue with their work without harassment, and free all other journalists held for their work." - Committee to Protect Journalists' sub-Saharan Africa representative, Muthoki Mumo.
Dieudonné Niyonsenga, also known as Cyuma Hassan, was the latest victim of the Rwandan authorities' thin-skinned approach to criticism. He was accused of a range of fabricated offenses including impersonating a journalist.

— Ro/0017 Ashily (@AshilyJashily) June 22, 2021
On 20th April 2021, Reporters Without Borders released its annual World Press Freedom Index. Rwanda ranked 156th out of 180 countries, decreasing one rank from the 2020 Index. This speaks to the need for improved laws and authorities' treatment of journalists and human rights defenders. This is evident in the suspension of media outlets. On 24th March 2021, Rwandan authorities suspended independent Burundian media outlets in exile, including Radio Publique Africaine (RPA), INZAMBA and Radio Télévision Renaissance. Reportedly, the Rwandan government agreed with the Burundian government that the closure of the radio stations would be a good step in resolving the long-standing dispute. The media outlets moved to Rwanda following the 2015 crisis in Burundi. The radio stations returned to air on 12th April 2021.
#BurundiMedias
Press release relating to the resumption of broadcasts of Radio Publique Africaine (RPA). pic.twitter.com/iJH66rMC0W

— Bob RUGURIKA (@rugbob78) April 13, 2021