Regional ECOWAS Court of Justice rules that 2017 internet shutdowns violated freedom of expression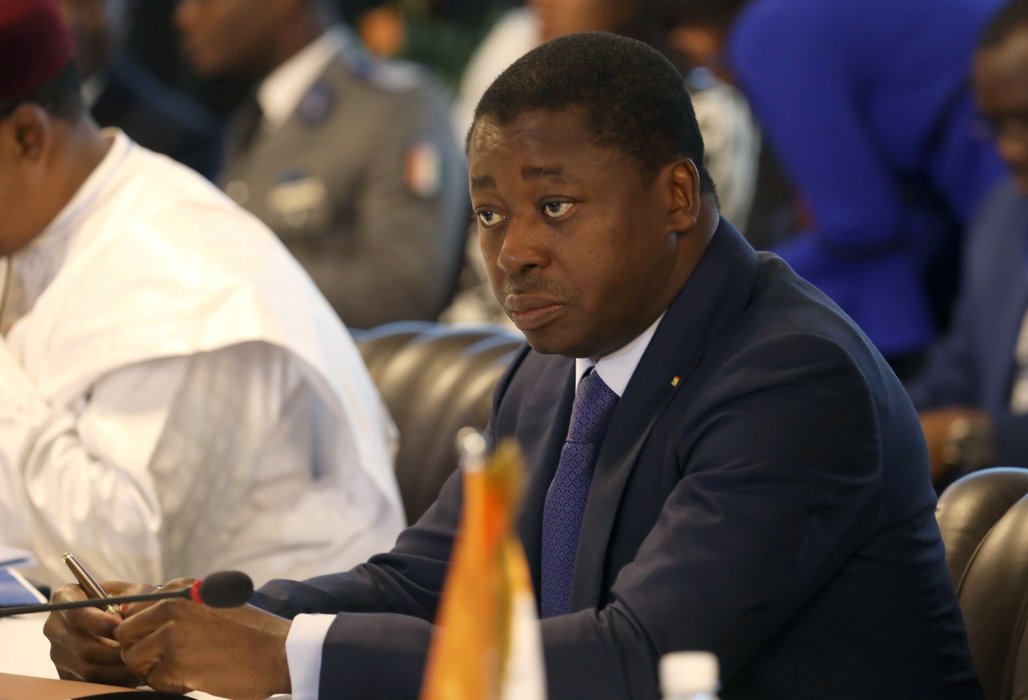 Great day for justice! @ecowas_cedeao court found that @GouvTg violated freedom of expression by shutting down #Internet in 2017 & called for measures to guarantee nonrepetition!

The decision will make it much harder for governments in #WestAfrica to disrupt Internet services! pic.twitter.com/GgGaBRYsbz

— Francois Patuel (@FrancoisPatuel) June 25, 2020
Expression
ECOWAS Court of Justice rules 2017 internet shutdowns were illegal and violated freedom of expression
On 25th June 2020, the Community Court of Justice of the West African regional bloc, ECOWAS (Economic Community of West African States), ruled that the shutdowns of the internet in Togo in the context of anti-government protests in September 2017 were illegal, and violated freedom of expression. The Court also requested the Togolese authorities to take all measures, including by adopting laws and policies that conform to human rights law, to avoid a repetition. Additionally, authorities were ordered to pay the applicants 2,000,000 CFA francs (3,583 USD).
The internet was shut down on two occasions in September 2017, from 5th to 10th September and from 19th to 21st September 2017, amid mass anti-government protests that started on 19th August 2017 to demand a return to the 1992 Constitution including its limits to presidential terms. Security forces repressed these protests with violence, killing at least 11 people, and arresting at least 200.
Seven Togolese CSOs and a journalist seized the regional Court in December 2018 - Amnesty International Togo, Institut des médias pour la démocratie et les droits de l'homme (IM2DH; Institute of Medias, Democracy and Human Rights), La Lanterne, Action des chrétiens pour l'abolition de la torture (ACAT; Christian Action for the Abolition of Torture), l'Association des victimes de torture au Togo (ASVITTO; Association of Victims of Torture in Togo), la Ligue des consommateurs du Togo (LCT; League of Consumers in Togo), l'Association togolaise pour l'éducation aux droits de l'Homme et à la démocratie (ATEDHD; Togolese Association for the Education of Human Rights and Democracy) and the journalist Houefa Akpedje Kouassi. A coalition of eight international, regional and national organisations, including digital rights CSO Access Now, submitted a 'friends of the court' or 'amici curiae' brief in the lawsuit.
 Bonnaventure Mawuvi N'Coué of IM2DH commented in a joint statement: 
"This shutdown prevented civil society from organising themselves for the demonstrations, expressing themselves and giving information about the mobilisation, as well as documenting, and informing people in Togo and beyond, human rights violations and the repression by the security forces. In addition to this was the impossibility for any individual to communicate during these days and the negative economic consequences for the country. " (translated from French)
Director of publications of media outlet to appear in court after complaint by official
According to news reports, director of publications for the media outlet L'Alternative, Ferdinand Ayité, was summoned to the Court of First Instance of Lomé on 10th July 2020 after a complaint by Fabrice Adjakly, the financial director of the Petroleum Product Price Fluctuations Monitoring Committee (CSFPPP), over an article published on 9th June 2020. The article alleges years of embezzlement in the import of petrol and the fixing of the petrol prices, implicating Fabrice Adjakly. The latter says the allegations are 'false' and unfounded. 
The journalist was due to appear before the court on 12th August 2020, but the date has been postponed to 19th August 2020. 
Comment le #Togo a utilisé le logiciel israélien Pegasus pour espionner des religieux catholiques et des opposants https://t.co/k5cS1jS0hg

— Laurent Duarte (@LaurentDuarte) August 4, 2020
Government critics targeted by spyware
A recent investigation by The Guardian and Le Monde revealed that the phones of at least six Togolese government critics were targeted by the spyware Pegasus, developed by the Israeli company NSO Group. Those targeted include opposition members and members of the clergy: the Catholic Bishop Benoît Alowonou, the priest Pierre Chanel Affognon and opposition affiliates Raymond Houndjo and Elliott Ohin. 
Last year, WhatsApp announced that at least 1,400 users had been attacked by the spyware in April 2019, which included more than 100 human rights defenders, journalists and civil society members. Meanwhile, WhatsApp initiated a lawsuit in a US federal court against the NSO Group in October 2019.
In response to the revelations by The Guardian and Le Monde, spokesperson of movement Togo Debout David Dosseh said on Radio France Internationale (RFI) that although he did not receive a message from WhatsApp that he was targeted by the spyware, an international NGO alerted him about a year ago that his phone number was tapped: 
"About a year ago I was contacted by an international NGO, based in Europe, which after verification confirmed to me that my phone number was indeed tapped. In fact, I was only half surprised because in Togo it is common knowledge that anyone can be tapped. But knowing that those in power could spend so many resources, I still admit that it puzzled me. From what I am told, it is really very powerful software that is used to spy on the ordinary citizens that we are. It supposes that a lot of resources are behind this. Why spend so much money, these resources could certainly be useful for something else, in other areas like health,education, agriculture, etc., things that are particularly in difficulty today in Togo? " (translated from French)