The Qatari Authorities Target Peaceful Human Rights Defenders at Home and Abroad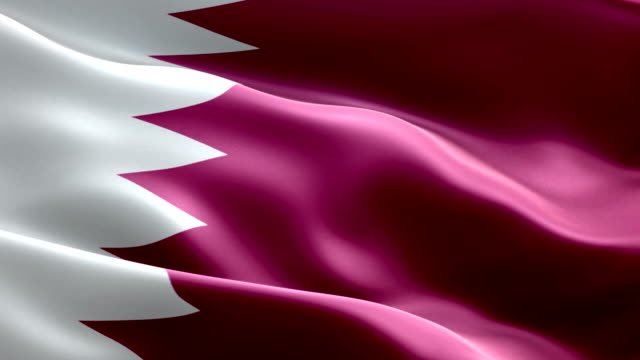 Association
The unrelenting plight of migrant workers in Qatar warrants ongoing scrutiny by human rights organisations and international bodies as preparations continue for the 2022 FIFA World Cup. On 11th July 2022, Human Rights Watch reported that it had recently accompanied a Nepali driver tasked with delivering to his grieving loved ones the body of a migrant worker who died in Qatar. Such is the frequency of migrant workers' avoidable deaths in Qatar that one Nepali driver reported, "Sometimes there are so many cases that we have to rush back to the capital as soon as we drop off one coffin for the next delivery
#Qatar: Three of the founding members of the National Campaign for Travel-Banned Citizens were subjected to enforced disappearancehttps://t.co/ekWFGib9NL pic.twitter.com/Lo1kwbhZl6

— GC4HR (@GulfCentre4HR) July 24, 2022
On 24th July 2022, the Gulf Centre for Human Rights (GCHR) reported that three founding members of the "National Campaign for Travel-Banned Citizens" were subjected to enforced disappearance. On 12th July 2022, the "National Campaign for Travel-Banned Citizens" was established in Qatar. The campaign includes a number of citizens who have been arbitrarily prevented from travelling for many years. The three citizens subjected to enforced disappearance were among its members and attended its founding meeting, which was documented by GCHR.
On 21st July 2022, communications were completely cut off with citizen Abdullah bin Ahmed Bu Matar Al-Mohannadi, the general coordinator of the campaign, citizen Saud bin Khalifa bin Ahmed Al-Thani, the international relations coordinator of the campaign, and citizen Issa Mardi Juhaim Al-Shammari, its media coordinator.
GCHR previously documented the grave violations committed against them. Travel bans were imposed on both Al-Mohannadi and Al-Thani, and all of Al-Shammari's personal identity documents were confiscated. So far, no explanations for these arbitrary measures have been provided. The three citizens have turned to the Qatari courts to assert their rights, but to no avail due to the State Security Apparatus continuing to violate their rights, and its absolute control over the judiciary.
Reliable sources confirmed to GCHR that the State Security Apparatus arrested the three citizens simultaneously as part of a wide operation, and then held them incommunicado in solitary confinement cells. GCHR believes that the only reason for their arrest is their continuous peaceful activity on the Internet, close cooperation with international mechanisms, including those of the United Nations, interactions with human rights organisations and activities within the "National Campaign for Travel-Banned Citizens".
On 7th July 2022, Human Rights Watch reiterated its concerns about the treatment of LGBTIQ+ persons during the upcoming FIFA World Cup that will take place in Qatar in December 2022. Qatar continues to repress the rights of lesbian, gay, bisexual and transgender people and punishes same-sex relations with up to seven years in prison. In an ominous comment made in May 2022 at a news conference in Berlin, the Emir of Qatar, Sheikh Tamim bin Hamad al-Thani, responded to a question about the rights of LGBTIQ+ visitors by repeating that, "We [Qatar] welcome everybody, but we also expect and want people to respect our culture."
Peaceful Assembly
On 13th July 2022, a number of human rights activists, including Qatari human rights defender Abdullah Al-Maliki, organised a peaceful gathering in the popular Marienplatz square in Munich, Germany. The meeting demanded respect for the civil and human rights of citizens, the immediate and unconditional release of all prisoners of conscience, the abolition of arbitrary travel bans issued by the State Security Apparatus, an end to state corruption and a prosperous and democratic future in the country.
The gathering was subjected to repeated attacks by groups of more than 15 Qatari citizens who, according to reliable local sources, were mobilised by the State Security Apparatus and sent to Germany to sabotage this peaceful gathering. According to human rights defender Abdullah Al-Maliki who participated in the gathering, "These blatant attacks confirm that the government of Qatar seeks to stifle public freedoms, including freedom of expression and freedom of peaceful assembly, not only inside Qatar but also outside".
Al-Maliki faces a show trial in absentia that began on 12th April 2022 and is monitored by GCHR. The trial lacks the minimum international standards for fair trial and legal procedures and is solely a means of targeting his peaceful human rights activities. The State Security Apparatus, which has control over the judiciary, demands the application of Article 130 of the Qatari Penal Code, which includes the death penalty.
The Qatari authorities' brutal treatment of peaceful protesters is further evidenced by the Criminal Court's decision to sentence three citizens to life imprisonment and one citizen to 15 years in prison as punishment for their peaceful participation in protests that culminated on 9th August 2021. The protesters, who are members of the Al-Murra tribe, gathered peacefully to demand that the authorities overturn the Shura Council elections law, guarantee the right to full citizenship, respect freedom of expression and promote social justice among citizens.
On 10th May 2022, the Second Circuit Criminal Court issued a life sentence against lawyer Dr. Hazzaa bin Ali Abu Shraydeh Al-Marri, who was arrested on 10th August 2021, and his brother, lawyer Rashid bin Ali Abu Shraydeh Al-Marri, who was arrested the next day. The court also issued a life sentence in absentia against the Qatari poet, Mohammed bin Rashid bin Al-Dheeb Al-Ajami. Mohammed Hamad Mohammed Al-Marri was also sentenced to 15 years in prison in absentia. Notably, Al-Marri and Al-Ajami did not actually participate in the popular protests as they were outside the country. The harsh sentences issued against them solely relate to their declarations of support for the August 2021 protests on social media, as previously documented.