Protests staged in support of Polish Women and against COVID-19 measures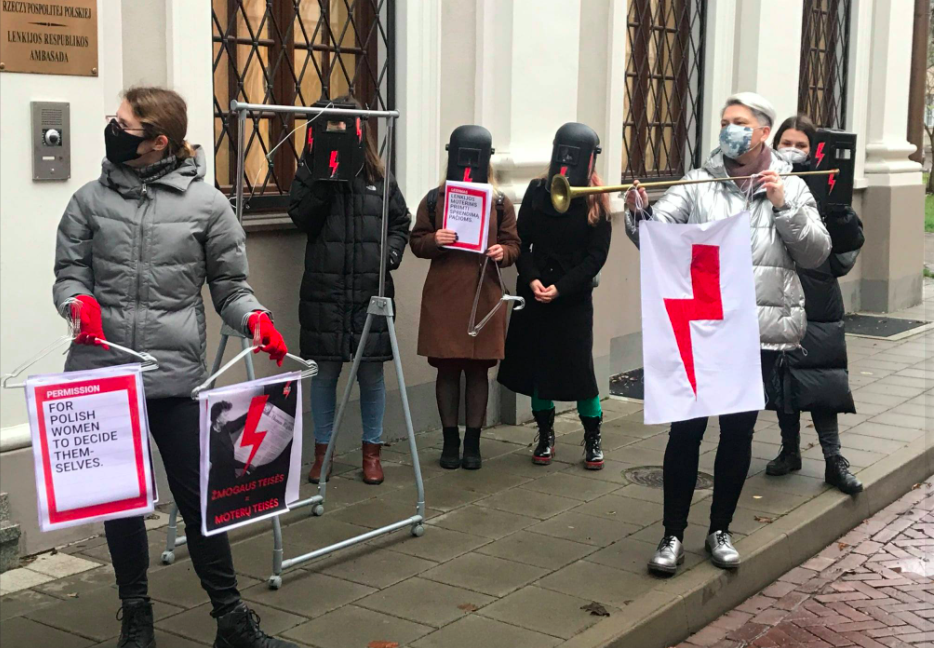 Background
On 11th and 25th October 2020, Lithuania held parliamentary elections that ultimately led to the creation of a new conservative government. The new government is led by a former finance minister, Ingrida Šimonytė who took office on 25th November.
The second COVID-19 wave hit Lithuania badly. As of 17th December 2020, 3,159 new daily cases have been registered in the country of 2,8 million.
Association
NGO Fund
As previously reported on the Monitor, according to Inga Aksamitauskaite, project coordinator at the Non-Governmental Organizations' Information and Support Center, the coronavirus pandemic postponed but did not stop the process to establish the National NGO Fund. The Fund was established in August 2020. Aksamitauskaite recently said that "the funds will be managed in an independent account and the best thing about this is that it won't be tied to the fiscal year (meaning that at the end of the year, if there will be a need, the projects' money can be moved to the next year)". The Fund should start its operation in 2021.
Peaceful Assembly
Like many other European countries, Lithuania had to adopt restrictive measures to limit the spread of the coronavirus. On 2nd December 2020, the government further tightened the measures in relation to gatherings between private citizens in public spaces by reducing the number of people allowed to gather from five to two. Further restrictions were put in place on 16th December 2020. Almost all non-essential movements are prohibited. Protests that usually would have been held in person moved online, mostly using social media channels to conduct their work such as sharing information and collecting signatures.
On 17th and 18th November 2020, during the visit of Polish President Andrzej Duda to Lithuania, women rights activists protested, in support of Polish women, against the very restrictive near total ban on abortion imposed by a Constitutional Tribunal ruling in October 2020. The protests were organised by Women's March LT (Moterų teisių judėjimas Lietuvoje). In this case protesters used a hybrid protest campaign, with activists implementing both in-person and online actions at the same time.
On 21st November 2020, about 40 people protested against the mandatory requirement to wear a face mask in public places. Two people were arrested and fined for not respecting the coronavirus measures and offending police officers.