Protests in Samoa against three bills that could undermine judicial independence and rule of law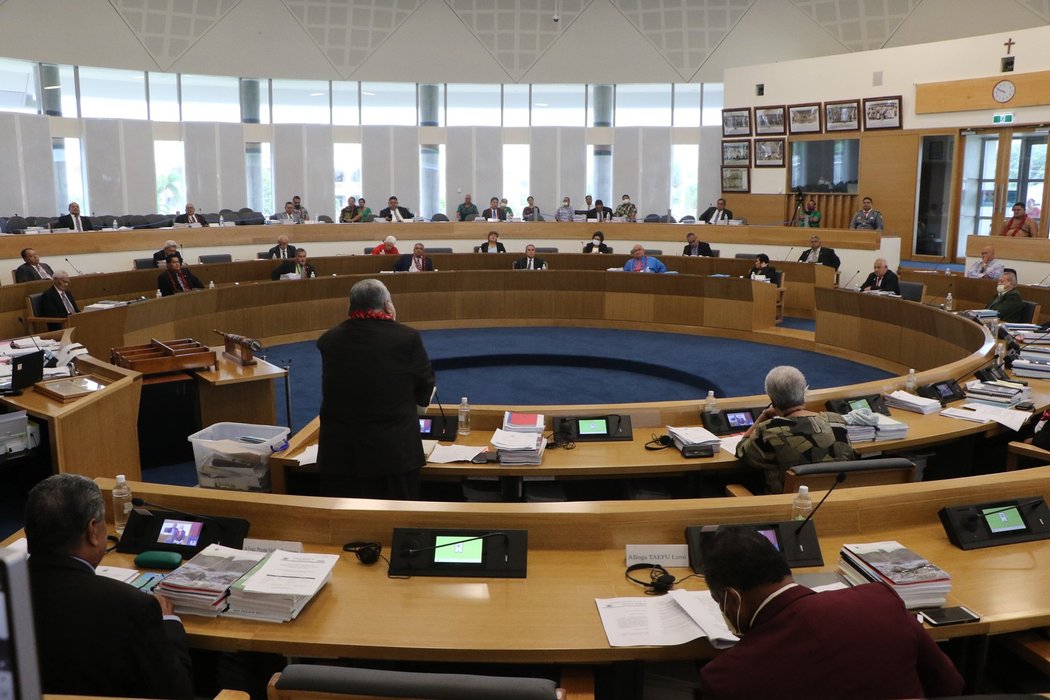 As a response to the coronavirus (COVID-19) pandemic, Samoa issued a decree on 21st March 2020 establishing a "state of emergency" and closed its borders. Public gatherings are restricted to no more than five people. On 18th April, the state of emergency was extended, prohibiting all international travel.
There have been protests against three bills before parliament that could undermine judicial independence, the rule of law and that critics say has lacked consultation. Families of seafarers are protesting the failure of the government to assist in bringing them home amid the pandemic. While Samoa's press freedom rankings has improved, concerns still remain.
Peaceful Assembly
Protests against controversial bills before parliament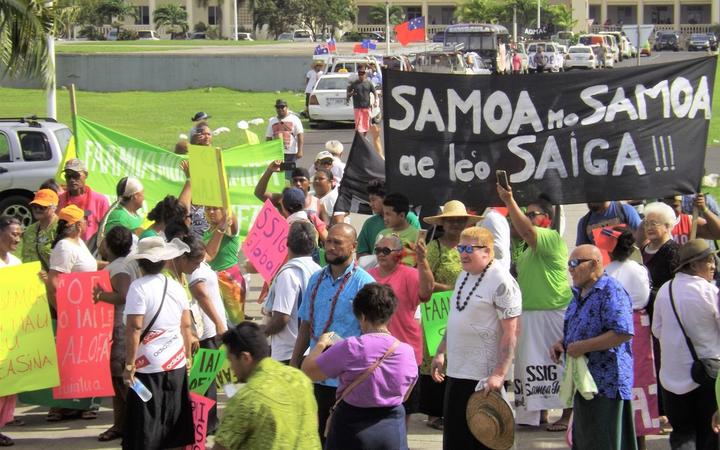 On 8th May 2020, around 100 protesters gathered outside Samoa's parliament to protest against three controversial bills before it. According to reports, because of COVID-19 distancing measures the protesters took to their cars and trucks. The vehicle-based procession drove 30 kilometres from Faleolo Airport to parliament. The protesters raised concerns over the proposed law reforms which they say "are unconstitutional and unwarranted".
The leader of the opposition Samoa First Party, Unasa Iuni Sapolu, who was involved in the protest, said they had targeted the Select Committee who were hearing submissions against the bills. Unasa said they were surprised and pleased that members of the Select Committee came out to meet the protesters. The committee announced that village consultations were to begin for the three bills shortly.
The Government of Samoa is advancing a suite of measures – the Constitution Amendment Bill 2020, the Land and Titles Bill 2020 and the Judicature Bill 2020. It is proposed that the constitutional right of Samoans to seek judicial review of a decision of the Land and Titles Court in Samoa's Supreme Court and Court of Appeal be removed; and that the judicial function of Samoa be split into two separate and potentially competing branches. There are concerns that this move is likely to adversely affect the rule of law, the position of the Chief Justice and the supervisory jurisdiction in the hierarchy of courts in Samoa.
On 4th May 2020, senior judges and lawyers in Samoa raised concerns that significant constitutional reforms were being progressed rapidly during the current COVID-19 pandemic without the necessary consultation. The president of the Samoa Law society, Leiataualesa Komisi Koria said that the bills would remove the judicial primacy of the Supreme Court as it exists under the Constitution.
According to Fiona Ey, a lawyer practising at the Samoan Bar, the changes would potentially empower the executive to dismiss judges without grounds or due process. The bills would also give the Land and Titles court "supreme authority" over Samoan customary matters including related to land. Furthermore, the removal of Supreme Court oversight of the Land and Titles court would effectively leave the village chiefly council (fono) with decision-making power unfettered by human rights considerations.
On 11th May 2020, it was reported that government lawyers at the Samoa Attorney General's Office have been warned by the government not to oppose the amendments.
The Samoa Law Society, on 21st May 2020, said the government is being "quite secretive" about its approach to village consultations around the bills.
Families protest for seafarers to be brought home
The families of some Samoan sailors who are currently stranded abroad, due to the coronavirus (COVID-19) global pandemic, staged a peaceful protest in front of Government Building on Monday to plea for their return. https://t.co/nV7nh1eLbj

— Samoa Observer (@samoaobserver) May 18, 2020
On 18th May 2020, families of some Samoan sailors who are currently stranded abroad due to the COVID-19 global pandemic staged a peaceful protest in front of the government building to appeal for their return. The families are appealing that the government bring their family members back to Samoa, with nine protesters braving the midday sun to bring their message across to Samoa's leaders.
They carried placards displaying messages such as "Help bring our fathers and sons home", "Return home our brothers, sons and fathers, Samoan sailors", "Samoa Government please bring our sons and brothers home."
According to news reports there are an estimated 321 Samoan seafarers working on commercial and cruise ships around the world who are not able to return. The Samoa Observer, who visited a family of one of the stranded sailors at Nofoalii, since the COVID-19 pandemic there has been very little help from the government to repatriate Samoans being kept at sea.
One of the Samoan sailors stranded in the Bahamas, Puletiu Pao Taulapapa said that many other seafarers from other countries have been repatriated by their respective governments, leaving Samoan sailors isolated on the cruise ship. "We no longer have jobs, no money, no connection with our children, our wives and parents," said Puletiu.
Previously, in February 2020, Samoa refused entry to eight of its citizens over coronavirus fears as they were returning home from India, travelling via Singapore.
Jorge Contesse, the director of the Center for Transnational Law at Rutgers Law School in the US, said the incident was potentially a violation of international law. He added:
"There is a human right to return to your home country and countries cannot deprive you of this right in a way that is arbitrary".
Expression
Despite improved ranking, concerns remain for press freedom
Tops in #AsiaPacific for #PressFreedom: 2020

9 #NZ 🇳🇿
21 #Samoa 🇼🇸
26 #Australia 🇦🇺
42 #SouthKorea 🇰🇷
43 #Taiwan 🇹🇼
46 #PapuaNewGuinea 🇵🇬
50 #Tonga 🇹🇴
52 #Fiji 🇫🇯
66 #Japan 🇯🇵
67 #Bhutan 🇧🇹

The full list 👉 https://t.co/4YSczO2rLc #RSFIndex2020 #RSFIndex @RSF_inter @RSF_en

— 🚶🏻Curtis S. Chin (@CurtisSChin) April 22, 2020
In the most recent World Press Freedom rankings released by Reporters Without Borders (RSF) in April 2020, Samoa moved up by one position to 21st globally. Despite this improvement RSF continues to be concerned about laws criminalising defamation, which was brought back in 2017, and threats against the media from politicians.
Veteran reporter Autagavaia Tipi Autagavaia, who has been reporting in Samoa for nearly 30 years, said the new ranking for Samoa is positive but there are still press freedom issues. He spoke about facing barriers to his reporting when dealing with certain areas of government. He called on the government to ensure continued transparency.