Protests for migrant rights; positive move in press freedom index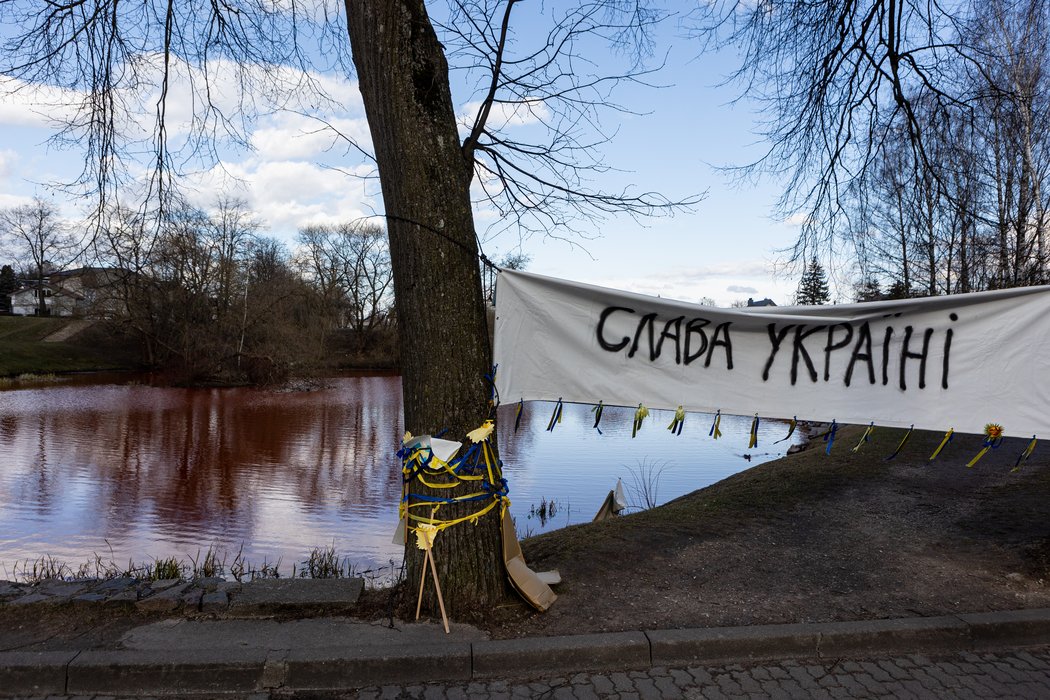 Introduction 
Coronavirus restrictions lifted
On 1st May 2022, Lithuania's government lifted almost all coronavirus restrictions, ending mandates that had been in place for almost two years. The past mandates were protested against numerous times by thousands of people who wanted the government to cancel the restrictions. In some cases, the protests turned violent. People are now only advised to wear masks in all public places, apart from hospitals and care facilities where they are still mandatory. Furthermore, self-isolation is no longer mandatory, travellers will not be subjected to any requirements, and individuals no longer need to be tested before their hospitalisation.
State of emergency prolonged
On 21st April 2022, the Lithuanian government decided to once again extend the state of emergency on the border with Belarus, this time until the end of June 2022. The decision was made in response to Russia and Belarus continuing their military aggression against Ukraine, with a press release citing the need to protect Lithuania from the consequences of the ongoing war. 
Peaceful Assembly
Lithuania's migrant policies protested
On 15th June 2022, around a dozen demonstrators staged a protest outside the Lithuanian government's office in Vilnius over the country's policies on migrants and asylum seekers. The demonstrators called on the government to reconsider its current policy and provide opportunities for integration into Lithuania.
"The main request and offer is [that the migrants] be allowed to live and work in Lithuania, which would come with many other social guarantees," said Emilija Švabaitė, one of the volunteers of the Sienos Grupė.
Earlier on 7th June 2022, the Interior Ministry of Lithuania drafted new legislation that would allow rejected asylum seekers free movement in the country and the ability to find employment. Deputy Interior Minister Arnoldas Abramavičius clarified that the asylum seekers could still be sent back to their country of origin and that there would be no mass release of asylum seekers from their current detention. Those whose asylum claims were rejected are meant to be sent back to their home countries within five years, but the Ministry is proposing not to extend their indefinite detention, instead of setting certain deadlines for release.
The new legislation comes after reports from Medecins Sans Frontieres (MSF) on 6th May 2022, that more than 2,500 migrants and asylum seekers were being arbitrarily detained in poor conditions, resulting in "mental health degradation".
"MSF teams have witnessed the physical and mental health distress caused by detention. People do not have access to a fair asylum process and there is no specialised support for psychiatric disorders or survivors of torture and sexual violence," said Georgina Brown, MSF's country representative in Lithuania.
Lithuanian border officials still regularly turn away migrants trying to cross the border from Belarus. The pushbacks of irregular migrants on the Lithuanian-Belarus border have been ongoing since August 2021, when Lithuanian border guards were given the authorisation to deny entry. In 2022 so far, Lithuanian border agents have sent over 1,300 migrants back to Belarus.
Pride event draws thousands to capital
On 4th June 2022, approximately 10,000 people took part in the March for Equality and Peace in Vilnius, part of the Baltic Pride Festival. The march was attended by some Lithuanian public figures and politicians, although no top leaders in the country attended. Vladimir Simonko, head of the Lithuanian Gay League (LGL), stated that, although society was becoming more tolerant, "our politicians are lagging behind a little. We are trying to send a message that we are voters too."
The country's parliament is currently debating a billregarding relationships between unmarried people living together. The bill would introduce civil partnerships for same-sex couples, granting them some rights of marriage. On 26th May 2022, the bill passed the first vote in parliament and was planned to be voted on again on 21st June 2022. When asked about the legislation, Jurgita Sejonienė, a conservative member of parliament and sponsor of the bill, said "We didn't pay enough attention to human rights in Lithuania before. We arrived too late with this legislation. They're people; they deserve the same rights as everyone else." Though a small group of anti-LGBTQI+ protesters gathered near the march, no incidents were reported.
Orthodox Christians rally for church unity
On 30th April 2022, several hundred Orthodox Christians participated in a demonstration for the preservation of church unity and to end the war in Ukraine. The event took place amid conflicts within the church concerning the Russian Orthodox Church's support for the war in Ukraine. Metropolitan Inokentiy, head of the Lithuanian Orthodox Archdiocese, was accused of supporting Russia's war in Ukraine and dismissing three priests for speaking out against the war.
Demonstrators protest sexual violence in Ukraine
On 23rd April 2022, a protest against sexual violence in Ukraine was held outside the Russian Embassy in Vilnius. The protest came after reports that Ukrainian women and children were being raped and tortured by Russian troops. The demonstration was held to stand in solidarity with the people of Ukraine who were being subjected to sexual violence following Russia's invasion of Ukraine.
This is the second protest against sexual violence held outside the Russian Embassy. On 19th April 2022, around 80 women protested outside the embassy in a similar show of solidarity with rape victims in Ukraine.
Expression
Lithuania improves position on media freedom index
In this year's World Press Freedom Index, published by Reporters Without Borders (RSF) on 2nd May 2022, Lithuania ranked 9th, moving up 19 spots. In 2021, Lithuania ranked 28th. Though the report noted flaws in the legal system and tensions with the government, it stated that journalists are able to work in a "relatively favourable environment" and that political attacks against journalists have been rare. Additionally, the report stated that the government was working on legislation to protect journalists from SLAPPs and that corruption in media outlets was declining.
Lithuania bans using letter 'Z'
On 15th April 2022, Lithuania's parliament voted to ban public displays of the letter "Z", the black and orange ribbon of Saint George, and other symbols seen as expressing support for Russia's invasion of Ukraine. Adding to an earlier ban on public displays of Soviet and Nazi symbols, parliament added a provision aimed at symbols of totalitarian and authoritarian regimes. Violation of the ban could result in fines for both individuals and companies.
Government proposes Russian media ban
The Lithuanian government submitted legal amendments to the parliamenton 23rd March 2022, which aimed to extend the powers to restrict online content that incites hatred and violence or contains war propaganda. Under the proposal, the inspector of journalists' ethics could issue binding instructions to internet providers to remove or eliminate access to the prohibited information and would provide a procedure for suspending or terminating a media outlet's activities.
The proposal comes after Lithuania declared a state of emergency hours after Russia invaded Ukraine. The state of emergency included a ban on radio and television channels that were connected to Russia or Belarus from being distributed in Lithuania online. Further, the measure provided for a possibility to restrict the activities of Lithuanian media outlets if they disseminate disinformation or war propaganda related to Russia's military invasion of Ukraine.