Protests against deportations to Afghanistan and in solidarity with Cuba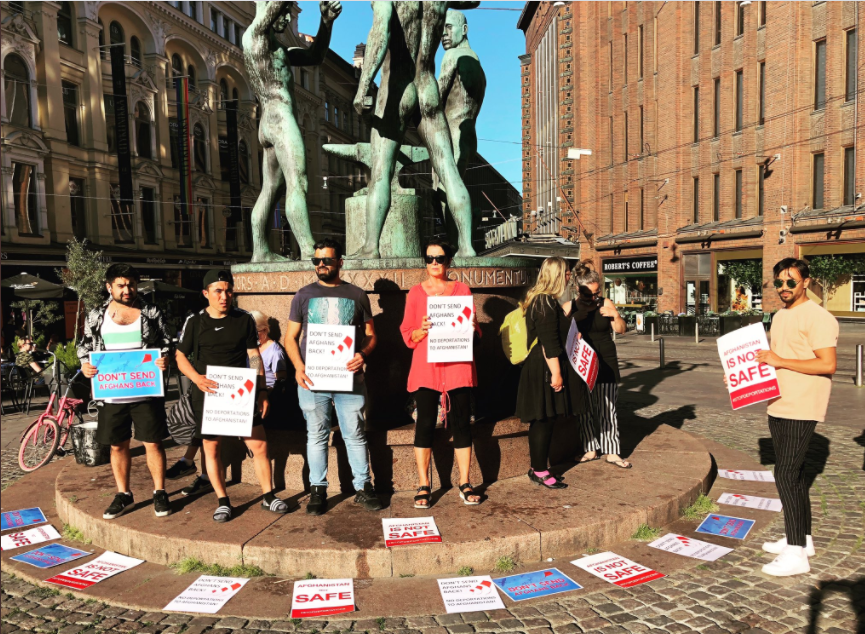 Peaceful Assembly
Demonstration in solidarity with Cuban protesters
On 13th July 2021, Finnish-Cubans and Cubans living in Finland gathered in Helsinki to protest the Cuban government, in solidarity with the unprecedented wave of demonstrations that are taking place on the island. Protesters demonstrated against the economic hardship suffered by the population - caused by the embargo imposed by the USA on Cuba, as well as against the general economic and health crisis - which led to severe shortages of food, medicine and power. Protesters also denounced the violations of human rights taking place on the island, called for a democratic regime and urged the Cuban President Miguel Díaz-Canel to step down.   
Protests against deportations to Afghanistan
VAHVISTUS: #SUOMI @SiSuPoliisi PAKKOPALAUTTI KUUSI VUOTTA MAASSAMME OLLEEN TURVAPAIKANHAKIJAN SEKASORTOISEEN AFGANISTANIIN

Confirmed: Finland deported an asylum seeker to war-torn #Afghanistan on Tuesday.

📷 Demonstrators against #deportations to Afghanistan in #Helsinki. pic.twitter.com/E4Da3CsihB

— Stop Deportations (@stopkarkoitus) June 30, 2021
During June 2021, Finnish NGO "Stop Deportation" organised protests in Helsinki to urge the Finnish government to stop deportations of asylum seekers to Afghanistan. Since the UN left the country, the tension between the government and the Taliban is increasing and conflict is spiraling. On 30th June 2021, a demonstration followed the decision of Finnish authorities to deport an asylum seeker to Afghanistan, despite the dangerous situation in the country.
However, on 9th July 2021, Finland temporarily halted deportations to Afghanistan.