Protests against cost of living crisis, calls for PM to remove repeated bans on journalists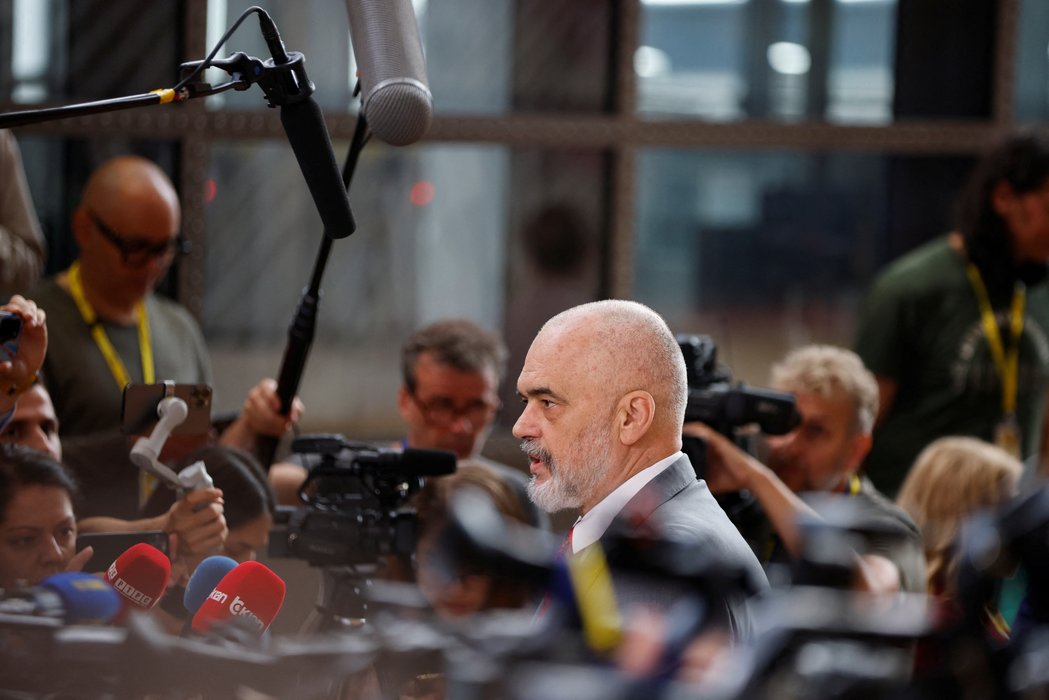 Association
According to the Report "Monitoring Matrix on Enabling Environment for Civil Society Development - Country Brief for Albania 2021" published by Partners Albania in June 2022, there is a lack of unified data and accurate information concerning non-profit organisations (NPOs) in Albania. Moreover, consultation with and participation of NPOs in policy and decision-making processes remains ineffective, while mechanisms for cooperation established by the government are not being used properly. Finally, law 80/2021 "For the registration of non-profit organisations", approved in August 2021 and amended after mobilisation of several NPOs, remains widely contested due to the high level of fines for administrative violations and the lack of a procedure for deregistration of NPOs in the court system and with the authority responsible for the process.
On 22nd June 2022, a meeting of the National Council for Civil Society (NCCS) was held with representatives of four organisations present. During the meeting a government official made a presentation "On the creation of an enabling environment for civil society 2019-2023".
However, the National Resource Centre for Civil Society in Albania reported that the monitoring process on the implementation on the Roadmap was not carried out in cooperation with the contribution and involvement of civil society organisations (CSOs) at the country level.
Expression
Media pluralism, attacks on women journalists and other concerns
According to an analysis by Balkan Insight on 27th May 2022, between January 2020 and April 2022 320 concerning cases of sexual abuse, published in the Albanian media landscape, revealed personal information such as the name of the victim, of her family, her home address, etc. Likewise, during the same period, 142 articles were found to directly or indirectly justify cases of domestic violence and 364 articles revealed personal data of the victims, their photos and /or videos. The above data show a lack of regard for the 2006 Albanian Code of Ethics when reporting on cases of sexual assault.
According to the Coalition For Women In Journalism (CFWIJ) Annual Press Freedom Report, published in June 2022, in 2021 Albania registered five cases of threats and attacks against female journalists, in the context of a global increase in major violations against women journalists by 16 per cent as compared to the previous year.
A report by safejournalists.net titled "Indicators of the level of media freedoms and safety of journalists in Albania 2021", published in June 2022, documents 14 cases of attacks, threats and pressures on journalists and media outlets in Albania in the previous year. Freedom of expression and media freedom in Albania is reported to be negatively impacted, mainly due to the intertwined symbiotic relation among powerful economic and political interests in the media system including, in some cases, organised crime influences.
According to the report "Monitoring media pluralism in the digital era: application of the Media Pluralism Monitor in the European Union, Albania, Montenegro, the Republic of North Macedonia, Serbia and Turkey in the year 2021. Country report: Albania", published by the European University Institute (EUI) Centre for Media Pluralism and Media Freedom on 30th June 2022, Albania's media pluralism risk ranged from medium to high risk in 2021 in the four key areas assessed. Albania ranked high risk in terms of Market Plurality (87%) and Political Independence (69%), while scoring medium risk in the areas of Social Inclusiveness (64%) and Fundamental Protection (58%).
Incidents against journalists