Protests against construction of hydropower plants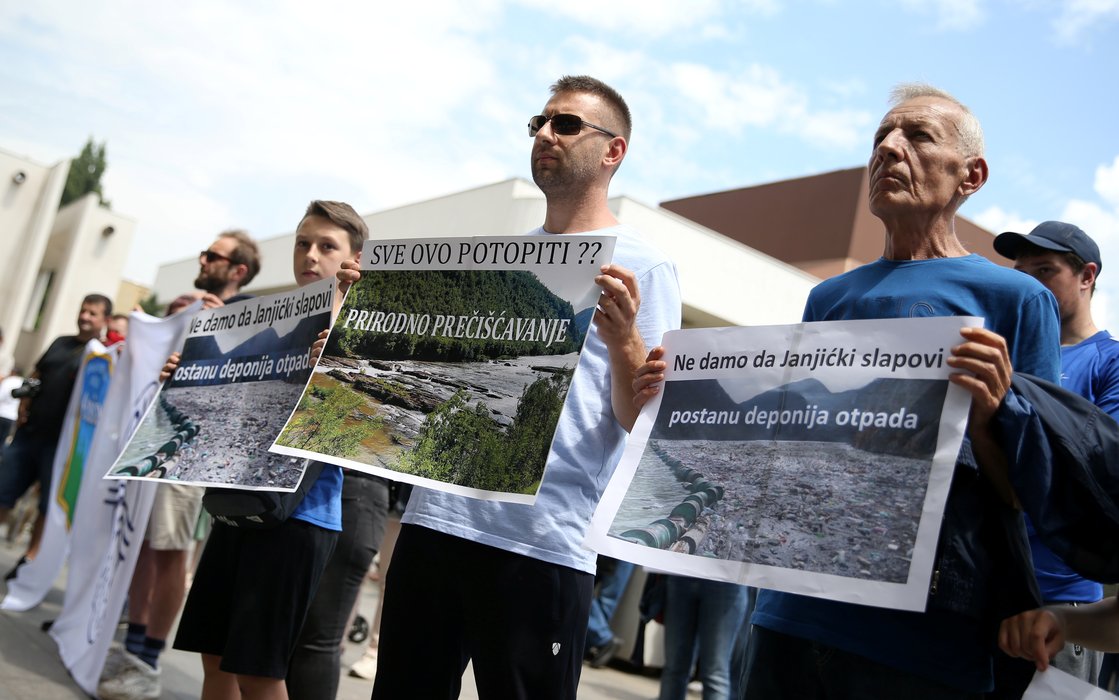 Peaceful Assembly
On 17th May 2021, the authorities laid down the foundation for the controversial hydropower plant (HPP) on the Drina River that was the subject of protests, as previously reported. This however did not discourage people from protesting against the construction of other HPPs in BiH. In June 2021, a few hundred people occupied the bridge on the Neretva River and protested against the construction of a mall hydropower plant at the river. The protest successfully stopped vehicles and machinery required for construction work. This protest was preceded by another peaceful gathering in the town of Zenica, where the local population through demonstrations expressed their dissatisfaction with the construction of the hydropower plant in the settlement of Janići.
Separately, International Labour Day on 1st May 2021 was marked by a dozen symbolic, peaceful protests in Sarajevo by workers from a variety of industries, including trade and service workers, metalworkers and miners.
Several smaller peaceful protests also took place during the reporting period:
Expression
Media workers have criticised the first draft of the Law on Freedom of Access to Information, which was published by the BiH Ministry of Justice in February 2021, stating that it makes access to information even more difficult for media workers. The draft endangers the acquired rights and achievements in the existing law and the Association of Journalists of BiH and other CSOs have asked the Ministry to withdraw it for revision. They note the long list of exceptions or possible restrictions on access to information held by public authorities as a particular concern. Similarly worrying is also the possibility of extending the current 15-day deadline for dealing with requests for access to information to a further 15 days. CSOs and media workers have stressed that the Law on Freedom of Access to Information in BiH is one of the key laws for ensuring media and civil liberties.
Over ten CSOs working in the field of protection of human rights and freedoms have condemned the dangerous statements of Milorad Dodik, member of the BiH Presidency, directed at Tanja Topic, political analyst and head of the Friedrich Ebert Stiftung in Banja Luka. Tanja Topic was attacked and declared a "foreign mercenary" and "agent" because, as noted in the CSOs' press release, she talks about crime, corruption, behind-the-scenes activities, violations of rights, political ignorance and many other social phenomena created by domestic politicians. CSOs have called on the authorities to act against the verbal assault, allegations and threats to her and her family, and protect Topic. The Center for Promotion of Civil Society has also reacted to the intensified pressures on media workers by certain public officials and pro-government media, noting that freedom of expression in BiH is continuously under threat.