Protesters clash with the police, journalists protest restricted access to parliament proceedings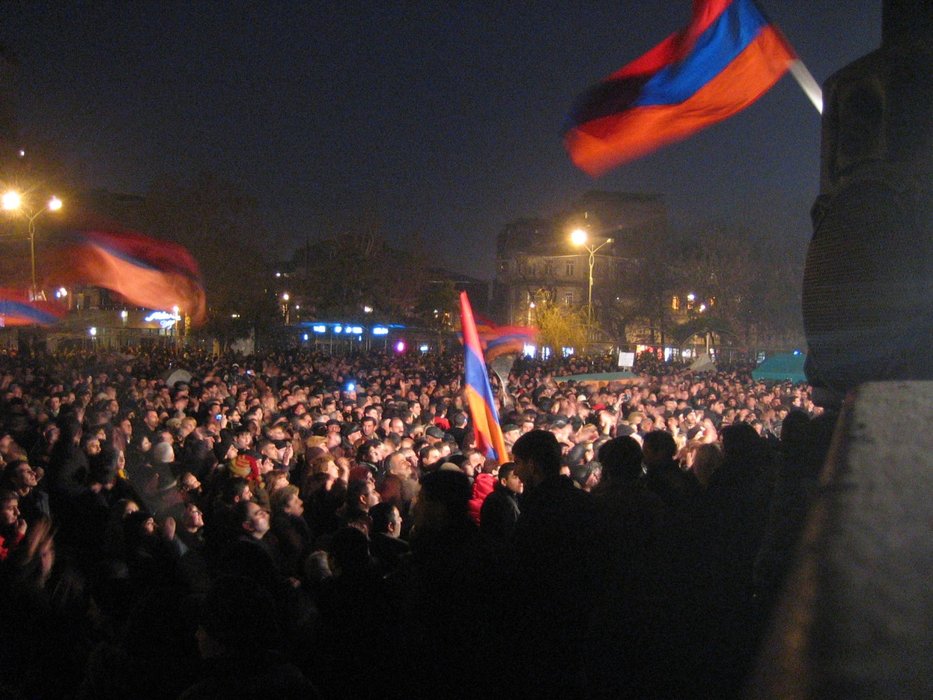 Peaceful Assembly
Protests by residents of Phys-gorodok result in clashes with the police
Residents of the area adjacent to the Institute of Physics in Yerevan ("Phys-gorodok")protested against the illegal construction of a multi-storey building in the green zone in their neighbourhood. They believe that the new construction project violates their right to live in a healthy environment.
During the protest things escalated, and law enforcement used force on residents, seriously injuring several of them, with two of them being taken to hospital. Following the violence between the protesters and the police officers, several non-governmental organisations issued a statement on the construction, calling the authorities to safeguard the citizens' rights to live in a safe environment. The statement condemned the police behaviour and called for a change in their attitude to protect public order.
They also called on the current ruling powers to act against illegalities and corrupt transactions which favour the interests of some people.
Phys-gorodok was built in Soviet times. According to the Hetq.am, the land was illegally privatised in 2005. It was later resold several times. Investors were planning to build a multi-storey building after the landowner received a construction permit from the Municipality of Yerevan in July 2021. The permit was however missing the environmental impact assessment, sparking protests by residents of the area.
Expression
Media organisations protest against restricted access to parliamentary sessions
At the end of August 2021, several Armenian media organisations issued a statement denouncing the legislators' decision to grant them limited access to parliamentary sessions and sittings. According to Radio Free Europe, the parliamentary security service restricted access to the meeting room, and media were only allowed to observe and film the activities of the deputies from an arranged space with glass walls after a special regulation was adopted, directing media representatives to observe the activities of parliament from one place. Journalists criticised this decision, terming it a brutal attempt to obstruct their right to perform their duties.
Following the incident, several journalists said they were physically forced to enter the special glass cabin/case. Media organisations issued public statements calling on the legislature to lift these restrictions, which they consider illegal persecution of journalists. The Speaker of the National Assembly Alen Simonyan condemned the incident, stressing that violence was unacceptable and has no justification.