Prominent HRD Germain Rukuki released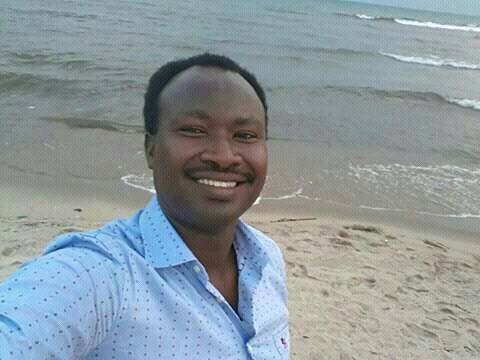 General situation
In July 2021, the Ligue Burundaise des Droits de l'Homme (Ligue Iteka) reported a number of human rights violations. These include the killing of at least 31 people, the abduction of seven people, some of whom are believed to have been tortured, and 20 arbitrary arrests. Additionally, the main opposition party, the National Congress for Freedom (CNL), accused the government of arbitrarily arresting activists. During his interview with Radio France Internationale (RFI), President Évariste Ndayishimiye claimed that there are no enforced disappearances in Burundi.
🇧🇮#Burundi:

FLD welcomes the release of HRD Nestor Nibitanga. Nestor served 3 years of a 5 year sentence, judicially targeted for his work as part of the Burundian Association for the Protection of Human Rights and Detainees:https://t.co/YBquDgszOF pic.twitter.com/oteBjWWQH0

— Front Line Defenders (@FrontLineHRD) August 27, 2021
Association
On 11th May 2021, human rights defender Nestor Nibintanga was released following a presidential pardon. Nibitanga was arrested in November 2017 and sentenced to five years in prison for "threatening security" and "rebellion." His arrest was reportedly related to his work with the Association for the Protection of Human Rights and Detained Persons (APRODH).
📢 BREAKING NEWS 📢
Germain Rukuki has just been released from prison in #Burundi. Originally sentenced to 32 years in prison for his legitimate work as a human rights defender, his sentence was reduced on appeal early last week & since then we've anxiously awaited his release. pic.twitter.com/BU8UlejBX9

— Front Line Defenders (@FrontLineHRD) June 30, 2021
In other positive developments, on 22nd June 2021, the Ntahangwa Court of Appeal announced its decision to overturn Germain Rukuki's conviction and reduced his sentence from 32 years to one year's imprisonment. As previously reported by the Monitor, Germain was charged with "participation in an insurrectional movement," "threatening internal state security," "attacking the authority of the state" and "rebellion" in 2018. The Court of Appeal upheld the conviction for "rebellion" but annulled the other charges, a move which saw Rukuki eventually released on 30th June 2021.
⚠️ TAKE ACTION: Burundian lawyer Tony Germain Nkina was sentenced to five years in prison in northern Burundi. Evidence indicates he's being charged solely because of past human rights work.

Write a letter demanding his release ⬇️https://t.co/bTEgF45yEL pic.twitter.com/IEksDcsChL

— Amnesty International USA (@amnestyusa) August 30, 2021
Other human rights defenders continued to be targeted however. On 15th June 2021, the Court of Kayanza sentenced lawyer Tony Germain Nkina to five years in prison and a fine of one million Burundian francs (approximately US$ 500). Nkina was arrested in October 2020 while visiting a client in Kabarore commune, and charged with "endangering internal security" after he was accused of collaborating with armed opposition group RED-Tabara (Resistance for the Rule of Law in Burundi). This group was deemed responsible for attacks that killed several people in Kayanza that month. It is believed that his arrest is likely related to his previous work with APRODH, which was one of the leading human rights groups in Burundi before it was suspended in 2015 in a larger crackdown against CSOs who opposed former president Nkurunziza's third term in office. On 10th August 2021, a group of NGOs released a statement calling for the immediate and unconditional release of Tony Germain Nkina.
The statement read in part:
"The prosecution and imprisonment of Tony Germain Nkina is a worrying reminder that those who used to be part of Burundi's once vibrant human rights movement are still at risk. The Burundian authorities should demonstrate their commitment to protecting human rights by immediately releasing Nkina and dropping all the charges against him".
In other developments, on 9th July 2021, Agathon Rwasa, leader of the main opposition party CNL, raised concerns over the allegedabductions of members of his party, who he said were being targeted with enforced disappearances after the country's capital experienced grenade attacks and armed ambushes on the roads, which left more than ten people dead. The party also claimed that Elie Ngomirakiza, one of its leaders, was missing. Another former CNL activist, Pascal Toyi, was also allegedly abducted in late July. Police officers had arrested Toyi and taken him to the communal police station, from where sources claim that he was later abducted by intelligence officers from the Southern regional police station and taken to an unknown destination.
Expression
On 16th June 2021, the ban on the BBC and a local news website, Ikiriho. Acting CNC chairman Laurent Kagimbi announced that the BBC could resume operations after obtaining a new operating licence. As previously reported by the Monitor, BBC Radio, Voice of America and other media outlets were suspended in 2018 for alleged violation of press laws. The Committee to Protect Journalists (CPJ) called on the government to reinstate all banned outlets.