Progress on human rights defender's bill in Mongolia but defamation laws put media at risk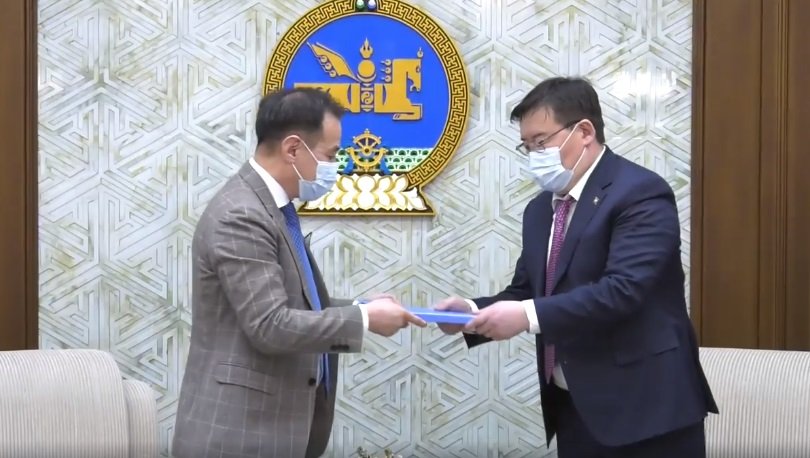 As of mid-June 2020, the overall figure of the confirmed COVID-19 cases in Mongolia remained unchanged at 197. Mongolia authorities imposed strict measures in January 2020, closing its schools and borders in late January 2020. Officials cancelled public events and conferences and banned demonstrations nationwide. Authorities have extended measures to curb the virus through at least 30th June 2020.
Parliamentary elections are due to be held in Mongolia on 24th June 2020. A total of 13 political parties and four coalitions as well as 137 independent candidates are expected to participate in the elections.
In May 2020, a new law on the protection of human rights defenders was submitted to parliament. Civil society groups have raised concern about new criminal defamation provisions in the criminal code and the harassment of a journalist. The government has put on hold a proposed law on NGOs that could be used to severely constrain their activities.
Association
Bill to protect human rights defenders submitted to speaker
After sustained pressure from civil society groups and months spent drafting a bill, on 11th May 2020, the Minister of Foreign Affairs, Damdin Tsogtbaatar submitted the bill on human rights defenders to the speaker of parliament, Gombojav Zandanshatar.
The draft 'Law on the Legal Status of Human Rights Defenders' provides them a legal status and was developed to ensure the security of human rights defenders and establish a system for seeking justice if their rights were violated.
According to Amnesty International, human rights defenders in Mongolia are under attack on many levels and are often labelled by pro-government actors as "undesirables", "troublemakers", "foreign agents" or "opponents of the state". The government has failed to provide human rights defenders with adequate protection from attacks and threats from private actors.
Housing rights activists, journalists, environmental activists and online opinion leaders face harassment such as phone calls from unknown callers asking them to stop their activism. Environmental activists and journalists have reported that they face threats and intimidation from the police.
The climate of impunity for harassment and attacks on human rights defenders is exacerbated by the lack of comprehensive legal protection for human rights defenders and mechanisms to hold to account the perpetrators of attacks against them.
Michel Forst, the former UN Special Rapporteur on the situation of human rights defenders, during his visit in mid-2019, received reports of cases in which environmentalists and journalists working on corruption faced threats and intimidation.
Proposed restrictive NGO law put on hold ahead of elections
According to local sources, a new draft law on non-profit legal entities has been put on hold as Mongolia heads for parliamentary elections on 24th June. Civil society groups had raised concerns about the law and how it may be used to severely constrain their activities if the legislation is passed.
In particular, NGOs working on monitoring the mining sector fear that the law would curb their efforts in advocating for greater accountability, transparency and the equitable dispersion of benefits to the people.
As previously documented, in November 2019, a new draft law on non-profit legal entities was proposed. The purpose of the law is allegedly to prevent money laundering or financing of terrorist groups, as well as to prevent any NGOs that are conducting activities "against public unity".
The legislation creates a "Civil Society Development Council" allowing the Mongolian government the authority to oversee the activities of non-governmental organisations in the country. The Civil Society Development Council can require any non-profit legal entity to submit their annual reports for approval, including all the details of their financial transactions and activities. It would grant the Mongolian government greater control over the funding sources of civil society organisations.
Expression
New criminal defamation provision creates dangerous environment for media
In April 2020, Transparency International and ARTICLE 19 called on the Mongolian government to "take urgent legislative action to address an increasingly dangerous environment for independent media in the country".
The two organisations have pointed to Article 13.14 of the Mongolian Criminal Code which came into effect in January 2020. Critics have observed that the law is broad and fails to define the term 'false information' giving the state the power to file charges against journalists without making any efforts to verify the authenticity of the information being reported.
This provision stipulates that disseminating false information can be punished by fines equivalent to approximately USD 337 to 1102, 240 – 720 hours of community service, or restriction of the right to travel for one to three months.
Previously, defamation cases were brought under Article 6.21 of the Law on Administrative Offences. In the first few months of this law coming into effect in late 2017, over 100 journalists were charged, many in cases brought by politicians.
Ilham Mohammed, Asia Pacific regional advisor at Transparency International said:
"Unfortunately, Mongolian public figures do not seem to accept that tolerance of criticism and accountability for their actions is part of the job. Previous defamation laws were widely used by politicians and business groups to silence critical voices, and now harsher, criminal legislation looks set to continue that trend with potentially dire consequences for independent media voices in Mongolia."
In addition, Mongolia's 2017 law on state and official secrets allows virtually all information to be classified as a state or official secret, leading in some cases to the prosecution of journalists exposing corruption. The country's Law on Access to Information has not yet been fully implemented, almost a decade after being passed into law.
Journalist harassed by police officer
Journalist N.Unurtsetseg of zarig news site said a police officer harassed her while she was being probed based on a complaint lodged by a high-profile official. https://t.co/7NZzuO7Put

— Глоб Интернэшнл төв @globeinternat (@globeinternat) April 24, 2020
In April 2020, it was reported that journalist N. Unurtsetseg of zarig.mn news site had been harassed by a police officer while she was being interrogated based on a complaint lodged by a high-profile official.
The NGO Globe International Centre strongly condemned the physical harassment and said that such actions create fear among journalists who serve the public and play a watchdog function in society. They added that it also violated the right to personal liberty and safety, as guaranteed by the Mongolian Constitution, and violates Article 14.3 of the Criminal Code of Mongolia. They call for the harassment to be thoroughly investigated and that the perpetrator be punished according to the law.
According to Transparency International, N. Unurtsetseg was charged 12 times for defamation in 2019 and four times in 2020. These cases were instigated by politicians who were mentioned in her reports.
Mongolia's ranking in the Reporters Without Borders press freedom index dropped by three places in April 2020 to 73rd place. It said that more than half of the defamation cases in Mongolia are brought against journalists and media outlets. Further, media ownership is very concentrated and most media are affiliated to political parties, which curtails the emergence of independent media.