Prime Minister refuses to answer journalist's questions, several journalists targeted due to reporting on prosecutor's vetting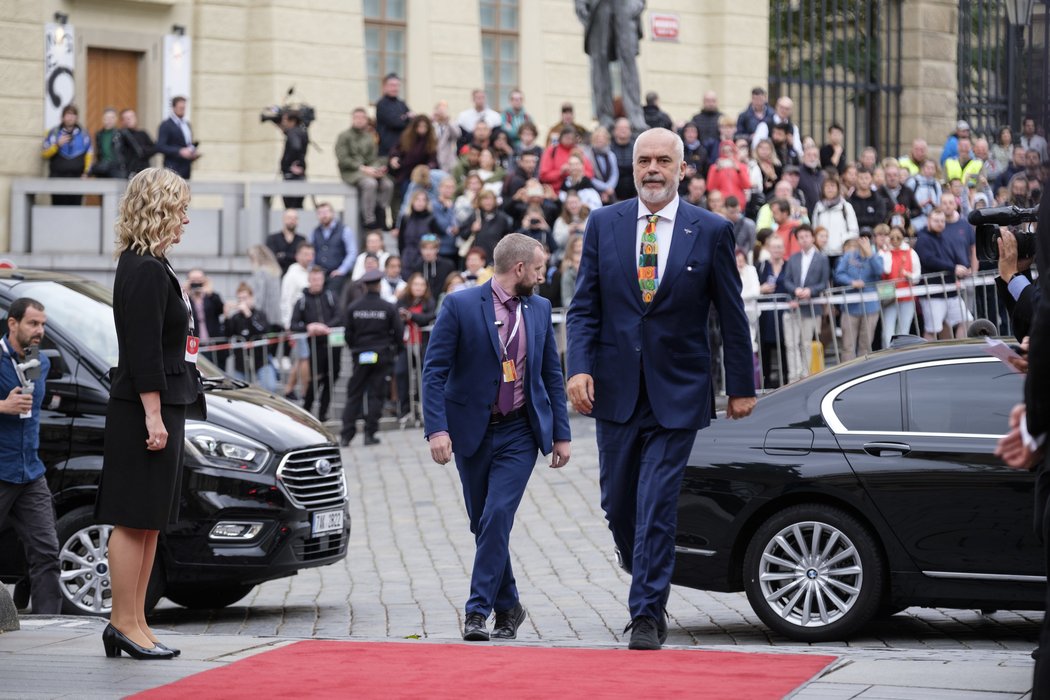 Association
Gender rights in the spotlight
According to the Rainbow Europe Map and Index 2022, published by the International Lesbian and Gay Association (ILGA-Europe) in May 2022, Albania was ranked 28th out of 49 countries in Europe and Central Asia for its overall protection of LGBTQI+ human rights, with 32 per cent of its overall human rights goals achieved. A report which informs the rankings found that LGBTQI+ people and organisations in Albania face discrimination and have made no progress on civil rights.
A Study titled "Violence Against Women in Politics", published by the UNDP Albania in partnership with Albania's Ombudsman and Commissioner for Protection from Discrimination on 6th April 2022 found that Albanian women in politics face various forms of violence, such as interruptions, dirty jokes, false accusations in the media, threats, questioning their abilities or removing them from party candidate lists without explanation. Various forms of violence are faced by LGBTQI+ community members and activists as well.
An analysis by the Balkan Insight reports that award winning LBGTQI+ activist Xheni Karaj and members of her Aleanca (Alliance) association have been exposed to online threats and insults and faced derogatory treatment from other media outlets. On 22nd April 2022, Karaj was awarded by the Civil Rights Defenders (CRD) for her activism and involvement in the LGBTQI+ community.
CSO removed from asylum commission
On 13th April 2022, the Albanian Helsinki Committee (AHC) sent an open letter to Interior Minister Blendi Cuci, asking him to reverse the decision to remove the rights group from the commission which handles asylum requests. This decision came after the AHC criticised refusals to grant asylum to Turkish citizens who claimed that they were threatened with political persecution because of their support for Fethullah Gulen, whom Ankara considers a terrorist responsible for the failed coup attempt in 2016.
Reports on situation for CSOs
Separately, according to the Freedom House Nations in Transit 2022 Country Report, published on 20th April 2022, Albania is considered a "transitional or hybrid regime" with a democracy score of 46/100. It is noted that notwithstanding the fact that there are approximately 11,500 registered CSOs, the number of those which are active is very low, as most of them rely on foreign donors and face intimidation, harassment, derogatory media campaigns and lawsuits, especially when their activities are critical towards political, business and media players.
According to the report "Constituency Led Accountability in the Western Balkans" published by the Balkan Civil Society Development Network (BCSDN) on 30th April 2022, CSOs in Albania are the third most trusted domestic institution by surveyed citizens, after religious and educational institutions, similar to the previous year. Moreover, about 45 per cent of the respondents assessed the overall accountability of CSOs as "somewhat accountable".
In a report by BCSDN, "Understanding CSO Accountability in the Western Balkans: Where Do We Stand vis-à-vis the Istanbul Principles?" published on 6th May 2022, most of the Albanian smaller CSOs lack a clearly defined vision, mission, goals and strategic plans, mainly due to the donors' project level funding support.
Separately, between 7th and 17th May 2022, the National Resource Centre for Civil Society and Partners Albania, for the first time, organised, in cooperation with other CSOs and institutions, the Week of Civil Society in Albania, a series of events and promotion space dedicated to the work and activity of CSOs and activists in the country.
Peaceful Assembly
According to a monitoring report published in April 2022 by the NPO Civic Resistance (Qëndresa Qytetare), freedom of peaceful assembly and media freedom were violated by police during the protests held in the country between March and April 2022 as a consequence of rising prices. The observed violations included: escorting and arresting protesters without cause; escorting two minor citizens, lack of hygienic and sanitary conditions in the police station and lack of space, procedural irregularities in verified cases and the use of violence.
An analysis by Balkan Insight reports that in Albania, domestic and online violence against women and girls has sometimes triggered protests in support of victims, as well as calls for stronger legislation to protect those exposed to violence. Before the publication of the report, on 26th March 2022, a man who identified himself as Denis Telo violently assaulted two female activists in Tirana affiliated with Organizata Politike. The public outrage caused by the event and protests held in front of the police directorate led to the man's arrest.
On 12th May 2022, the Union of United Miners of Bulqiza (SMBB) requested an increase in wages due to the economic situation in the country, where in the previous month there had been an increase in the prices of basket foods.
Expression
Challenges faced by journalists
According to the report "Defending Press Freedom in Times of Tension and Conflict" published by the Council of Europe on 19th April 2022, cases reported in Albania in 2021 included incidents of assault by police forces at public events; jeopardisation of sources of confidentiality; withdrawal of accreditation for critical media; and restriction of access to a public building and officials.
Additionally, the Freedom House Nations in Transit 2022 Country Report documents how journalists have been facing threats, harassment and dreadful working conditions. Harsh working conditions and job insecurity are reported to be strategies adopted by media owners to limit editorial independence. The report notes that the media market is mainly owned by a few people who use these platforms to lobby their interests and maintain close ties with political parties.
In the Reporters Without Borders 2022 World Press Freedom Index, published on 3rd May 2022, Albania fell in its ranking compared to the previous year, ranking 103 out of 180 compared with 83 in 2021. The report notes that journalists in Albania are often targeted by organised crime groups and even by police violence, while the state fails to protect them. Moreover, private media outlets are often owned by businessmen who have links with politicians.
Incidents against journalists
On 24th March 2022, Top Channel investigative journalist Antela Lika and her cameraman were threatened and attacked by employees of the Ovvital farm in the village of Sukth, in Durrës, while they were reporting on the mishandling of bird flu affecting poultry. The owner, Xhevdet Troplini, is suspected of being involved in organised crime by the Albanian police. One of the attackers told her "You are a woman, otherwise you would be beaten dead." Following the attack she said:
"I am disappointed with Albanian organisations [who claim to stand] for the protection of journalists, with the Union of Journalists, from whom there has been no reaction."
On 30th March 2022, Albanian Prime Minister Edi Rama refused to answer a question from Syri.net TV journalist Ambrioza Meta about the country's decline in the RSF Press Freedom Index, saying she needed to be "re-educated" and that he would refuse to take any questions from her for 60 days due to what he considered to be unprofessional behaviour. This is not the first time that Meta had been mistreated by Rama. Previously she was attacked for asking questions about the arrest of a Socialist party MP and a corruption case linked to incinerators in Albania.
On 31st March 2022, Albanian broadcaster Top Channel issued a statement in which it accused its former director Endrit Habilaj of being the author of a Facebook post which claimed that the TV channel's superiors had cancelled the airing of a documentary entitled "The Oligarchs of the Urban Renaissance". The documentary, produced by an EU-funded project, discussed abuses and corruption in town centre reconstruction carried out in the last few years. Top Channel called the statement defamatory, claiming that it had decided not to air the programme due to ethical and professional breaches found in the material, adding that Habilaj had been fired for the same reasons. Habilaj dismissed claims that the cancelled show was an act of blackmail and accused Top Channel's owner and CEO, Vjollca Hoxha, of a list of extortion campaigns against other businessmen and state officials.
On 23rd April 2022, BIRN Network Albania and Reporter.al journalist Edmond Hoxhaj discovered a breach of his and his wife's personal data. The incident is suspected to be linked to his coverage of the high-profile public hearings regarding the vetting process of Elizabeta Imeraj, Head of the Tirana Prosecution Office. Hoxhaj does not seem to have been the only journalist targeted for his coverage. Between late March and early April 2022, Ora News journalist Isa Myzyraj faced pressure and intimidation from multiple sources linked to his reporting. On 9th May 2022, Imeraj filed a defamation lawsuit contesting Myzeraj's statement that the media bodies attacking and smearing members of vetting bodies were linked to her. On the same day, several media freedom and journalists' organisations sent an open letter to the Commissioner for the Right to Access to Information and Personal Data Protection in Albania, Besnik Dervishi, to investigate the above-mentioned cases, which they suspect to be part of the same campaign of harassment against members of the International Monitoring Operation (IMO) which is part of the vetting process.