Civil society urges new parliament to empower commission to probe murder and disappearances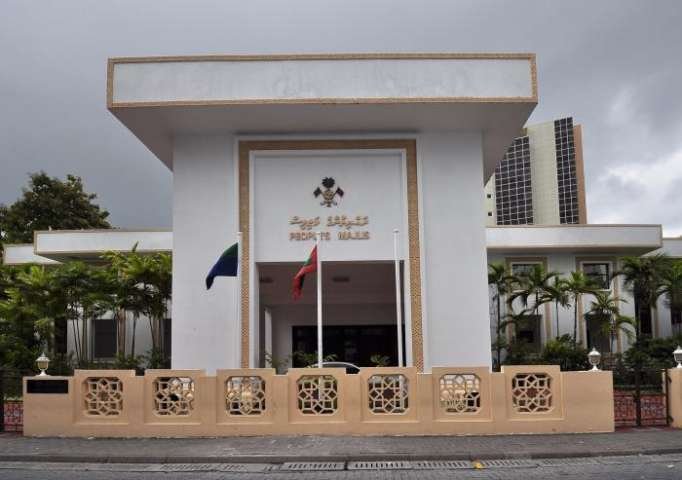 In April 2019, the Maldivian Democratic Party (MDP) won a clear majority in the 87-member 'Majlis' or parliment. The elections were held six months after the Maldives voted out former President Abdulla Yameen in September 2018 and brought in President Ibrahim Mohamed Solih from the MDP. President Solih has promised reform of the judiciary, police and bureaucracy and to address corruption. However, cracks in the ruling coalition  - that was formed in 2018 to defeat Yameen - meant that he had failed to secure parliamentary approval for reforms including those related to human rights. The overwhelming victory of the MDP in the parliamentary elections should remove all obstacles within parliament to fulfill the government's pledges.
Association
Parliamentarians stall Presidential Commission bill to probe unresolved murders and disappearances
Though the new commission has renewed hopes for justice for Ahmed Rilwan and Yameen Rasheed in the #Maldives, the commission will face challenges, especially if the parliament doesn't grant it investigative powers.#FindMoyameehaa #WeAreYaamyn https://t.co/LhZQDdHphP

— Committee to Protect Journalists (@pressfreedom) March 19, 2019
As previously documented, in November 2018, President Solih established a Presidential Commission to probe unresolved murders and disappearances including of blogger and activist Yameen Rasheed and the abduction of journalist Ahmed Rilwan. Rasheed a vocal critic of rising religious extremism, human rights abuses, injustice and government corruption in the country was found stabbed to death in April 2017 outside his apartment building. Ahmed Rilwan, a reporter with the Maldives Independent newspaper, was likely abducted in August 2014 and has been missing since.
The commission was mandated with conducting "a free, independent and trustworthy investigation" into cases between 1st January 2012 and 17th November 2018, that were "not properly investigated for various reasons." The commission has reportedly identified those responsible for Yameen Rasheed's murder and Rilwan's abduction and uncovered their motives. However, a bill that would grant the Presidential Commission the necessary investigative powers in accordance with the Criminal Procedure Code has faced various delays in parliament with the speaker refusing to call for a vote. 
Activists are hoping that with the elections and the new composition in parliament, the bill would be passed in late May 2019, when parliament convenes. On 25th April 2019, regional human rights organisation, FORUM-ASIA called on the government "to take all necessary steps to ensure justice for Yameen Rasheed, including by empowering the Presidential Commission to immediately and effectively investigate his murder". The organisation added:
"The Government of the Maldives must step up and expedite its efforts to ensure justice and accountability for Yameen Rasheed, as well as the disappearance of Ahmed Rilwan Abdulla. The overwhelming victory of the ruling-Maldivian Democratic Party in this month's Parliamentary Elections should remove all obstacles within Parliament to fulfil the Government's pledge to hold everyone involved in Yameen Rasheed's murder to account."
NGO highlights police failure to address threats against human rights defenders
A report released by the Maldives Democracy Network in April 2019, related to police reform in the Maldives, highlighted that despite case of threats and intimidation against human rights defenders, the police have yet to acknowledge or identify HRDs at risk, or introduce special mechanisms to protect them.
According to the report, social media platforms are a common space where HRDs are threatened with violence. Police officers dealing with such complaints "appear untrained to handle such threats that could fall under cybercrime laws". HRDs are also known to receive death threats and other forms of calls to violence, including threats of sexual violence or forcible disappearance, over the phone via text messages.
The report also states that human rights advocates who have raised questions on religious and cultural lines have "attracted increasingly worrying hostile surveillance from violent groups monitoring their whereabouts". Some HRDs have previously experienced state-led efforts to intimidate or silence them, while radical groups often call for harsh punishments or violence against such individuals.
Peaceful assembly
Anti-India protest denied
In March 2019, an anti-India protest in the capital, Malé was not allowed to go ahead after the city council revoked a permit to use the artificial beach and requested police assistance. Protesters were criticising the Indian military presence in the Maldives when police officers ordered former home minister Umar Naseer to discontinue the gathering over alleged violations of the terms of the permit.
The refusal to allow the protest was "unconstitutional," Naseer told the media. He added: "The president has no right to use police to obstruct a protest against Indian military presence though it may create the so-called fitna [discord]. Freedom of speech and freedom of assembly is guaranteed in the constitution."
During the protest, some pro-government supporters also reportedly gathered in the area and taunted the participants, who in turn chanted slogans about protecting Maldivian sovereignty and the country's Muslim status.