President Ndayishimiye pledges to release political prisoners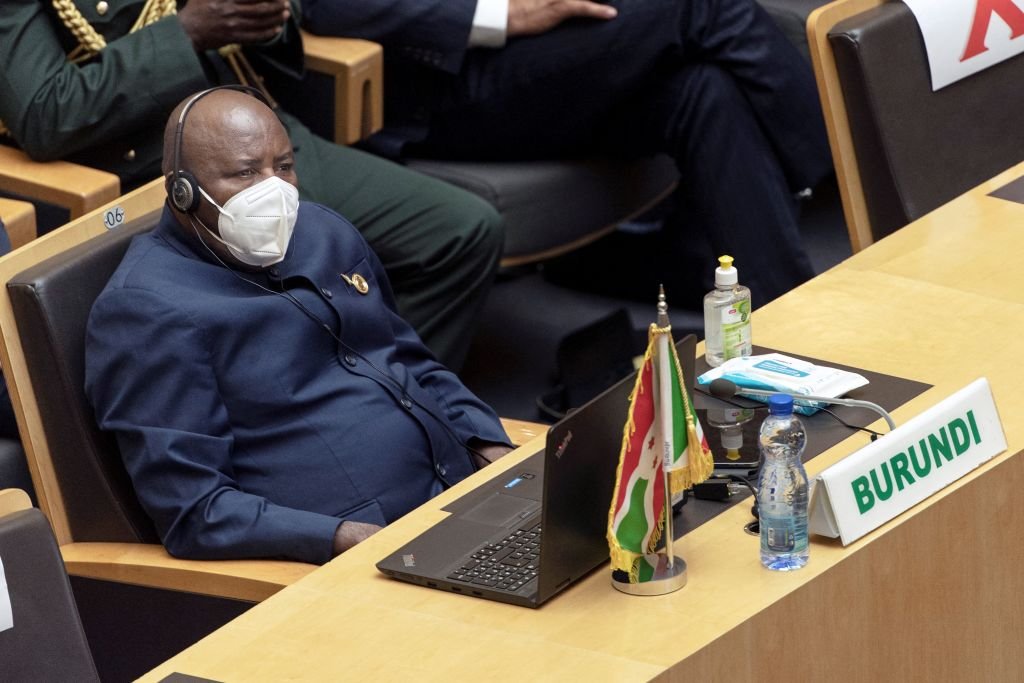 General situation
On 11th November 2021, the US lifted sanctions imposed on Burundi in 2015. President Joe Biden issued an executive order stating that the situation that prompted the declaration of a national emergency, which threatened Burundi's peace, security and stability, had significantly changed following the death of President Pierre Nkurunziza last year and the election of President Evariste Ndayishimiye. In response, Armel Niyongere, an exiled Burundian lawyer, urged the international community to make the resumption of cooperation conditional on respect for human rights in Burundi, noting that the human rights situation and impunity in Burundi remain dire.
In December 2021, the Burundian government announced that it would not cooperate with the Special Rapporteur on the country's situation who had been recently appointed by the UN Human Rights Council in October 2021. From 2016-2021, Burundi refused to cooperate with the Commission of Inquiry established by the Council, making it impossible for them to visit the country. During its tenure, its members relied on alternative working methods to document human rights violations and abuses.
Association
On 29th December 2021, President Ndayishimiye promised to release political prisoners. The announcement would be in line with the presidential practice of granting amnesty to inmates at the end of every year, although political prisoners are rarely included. "I don't want people arrested if they aren't murderers," President Ndayishimiye stated. "Now we are considering giving them a New Year's gift... That is something we will do very soon." As previously reported by the Monitor, more than 5,000 prisoners were pardoned in March 2021, including the 'Iwacu 4' journalists who sparked global CSO advocacy after they were imprisoned for their journalism.
⭕️ #Burundi — Officers of the Burundian intelligence services, SNR, tortured a man from Buringa, Augustin Matata. The torture was so bad that Mr. Matata was sent to the hospital under police escort and he later died. The @BurundiGov has not reacted. pic.twitter.com/7nexv8EaV4

— iBurundi (@iburundi) December 16, 2021
In separate developments, the National Congress for Freedom (CNL), Burundi's main opposition party, accused the government of being responsible for enforced disappearances and arbitrary arrests of some of its activists. According to the Independent National Commission for Human Rights (CNIDH), National Intelligence Service (SNR) agents tortured Augustin Matata, a CNL cadre in Gihanga commune, Bubanza province, leading to his death on 15th December 2021. Matata was disappeared and tortured by the SNR officers after they accused him of possessing firearms.
CNL expressed alarm at the increasing cases of murders and disappearances of its activists and called for respect of the law, noting that Burundi was a party to the Convention against Torture.
CNL party leader said:
"It is a pity that extrajudicial executions continue to be in full swing when normally no one should be executed in any form for a crime they did not commit. Just because someone is suspected, they are tortured to death, it is outrageous".
In a meeting with CNIDH, the secret services confirmed that Matata was tortured, and said that action had been taken to bring to justice the officers responsible.
Expression
On 27th January 2022, police officers arrested and detained Bonesha FM journalist Venant Niyomwungere while covering a fire at the Bujumbura Municipal police station. After detaining him overnight, the officers questioned him for three hours the following day for not carrying his press card which is issued by the National Council of Communication (CNC).