Persecution of activists, raids in Kashmir and increasing restrictions on foreign funding in India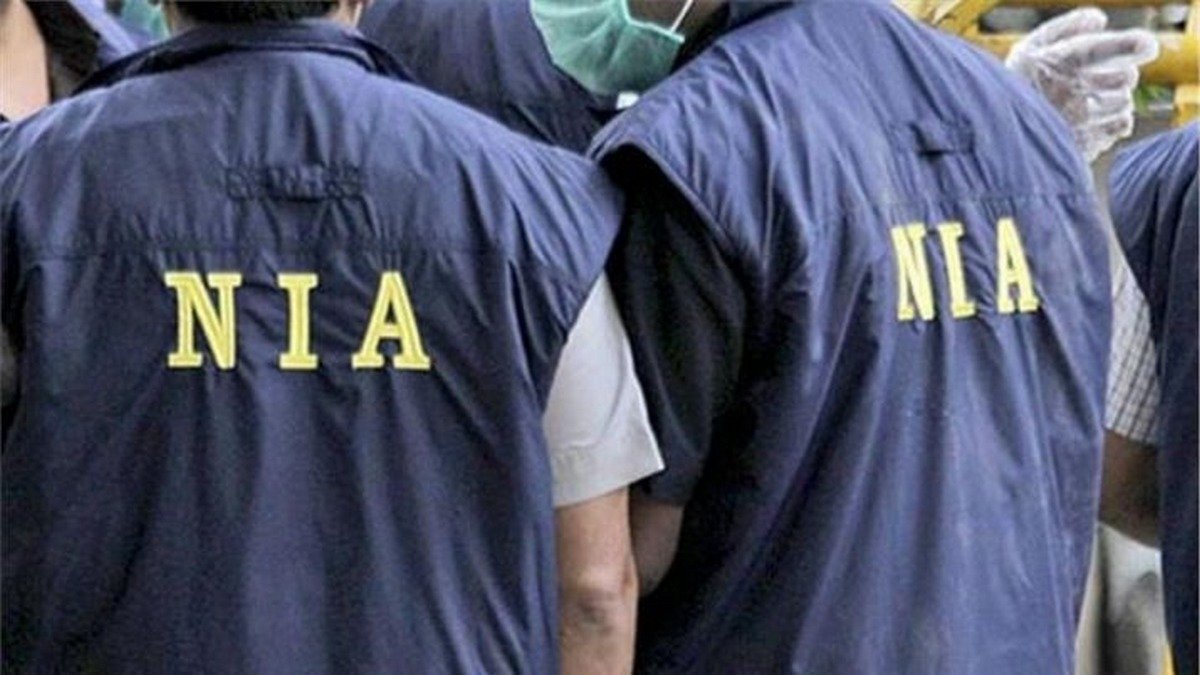 With more than 10.3 million recorded COVID-19 cases and nearly 150,000 deaths, India is the second-most infected country after the United States. Despite this, there is little to no respite for India's political prisoners, many of whom have been languishing in prison for over three years awaiting trial under the draconian Unlawful Activities (Prevention) Act, UAPA, and the Narendra Modi government continues its crackdown on dissent across the country while building vindictive, discriminatory and populist narratives.
In September 2020, the Indian Foreign Contribution (Regulation) Amendment Bill 2020 was adopted which would impose further restrictions on civil society. In October 2020, Jesuit priest Father Stan Swamy was the latest activist to be arrested under the UAPA while the health of detained poet and social activist Varavara Rao continues to deteriorate. Also, in October, raids were conducted on human rights defenders, non-governmental organisations and newspapers in Indian-administered Jammu and Kashmir. Journalists and human rights lawyers continue to be targeted for exercising their freedom of speech while student activists and protesters remain in jail for their activism. Farmers continue to protest against new farm laws.
Association
Jesuit priest detained for his activism
Jailed activist Stan Swamy has spent half a century making Adivasi struggles his own, writes @JohnDayal https://t.co/lYrzed8n5V via @scroll_in

— naresh fernandes (@tajmahalfoxtrot) October 14, 2020
In October 2020, Father Stan Swamy, an 83-year-old Jesuit priest and a senior tribal rights activist, was arrested for links to the banned CPI (Maoist) organisation. He is one of 16 activists and academics who have been arrested for allegedly instigating violence at Bhima Koregaon near Pune in January 2018.
According to the Observatory for the Protection of Human Rights Defenders, Swamy was arrested without any warrant on 8th October 2020 by officials of the National Investigation Agency (NIA) at his residence in Ranchi, Jharkhand. He was then brought to the Ranchi NIA office before being transported on 9th October to Mumbai, Maharashtra State, where he was remanded in Taloja jail. Prior to his arrest Swamy had already been interrogated by the NIA for over 15 hours in July and August 2020.
Swamy had applied for medical bail on the grounds that he has been suffering from Parkinson's disease and has almost lost his hearing. His request for bail was rejected by a special judge on 22nd October.
In November 2020, the Observatory raised concerns about inhuman and degrading detention conditions for Swamy after the Special National Investigation Agency (NIA) Court in Mumbai rejected his request for a straw, a sipper bottle and winter clothes, which had allegedly been confiscated by the NIA at the time of his arrest. During the hearing, the NIA falsely denied having confiscated Swamy's items. Swamy is unable to hold a glass due to his advanced Parkinson's disease. Furthermore, he fell in the jail on multiple occasions and suffers from severe pain in his lower abdomen as a result of two surgeries.
On 29th November, the Taloja jail authorities provided Swamy with a sipper bottle, following widespread outcry over the refusal to provide him with adequate medical care.
Associates of Father Stan Swamy say that the state is using the anti-terror UAPA law to crack down on dissent. Many cite his work among the tribal groups of Jharkhand as the reason for his arrest. Fr Swamy approached the high court seeking the release of 3,000 young men and women who have been languishing in prison after being branded as Maoists. He trekked to remote villages to inform tribal communities of their rights and informed them of infrastructural development projects that would leave many of them displaced.
He also openly sympathised with a 2018 rebellion of tribespeople, asserting their rights over their resources and common land, and has written extensively on land grabbing by big corporations. Since Independence, more than 1.7 million Indians have been displaced after their land was taken for power stations, irrigation projects and factories.
Fifteen other prominent human rights defenders across the country, known for their human rights work on behalf of the most marginalised communities in India, have been detained in the Bhima Koregaon case under the draconian UAPA Act. Some of them have been detained since June 2018. The 15 are: Varavara Rao, Sudha Bhardwaj, Vernon Gonsalves, Gautam Navlakha, Arun Ferreira, Sudhir Dhawale, Rona Wilson, Shoma Sen, Anand Teltumbde, Mahesh Raut, Surendra Gadling, Hany Babu, Sagar Ghogare, Ramesh Gaichor, and Jyoti Jagtap. Their bail applications have systematically been rejected.
81-year old activist Varavara Rao moved to hospital as health deteriorates 
Varavara Rao's stay in Nanavati hospital extended till Jan 13@NarsiBenwal reports https://t.co/EPrgReA1Lm

— Free Press Journal (@fpjindia) January 7, 2021
On 19th November 2020, poet and social activist Varavara Rao was moved to a private hospital from Taloja jail for 15 days. The High Court directed the authorities to move the 80-year-old poet from jail to Nanavati Hospital, noting that Rao was almost on his deathbed. Rao suffers from dementia and a urinary tract infection. He has been in jail since November 2018
As previously documented, Varavara Rao, based in Telangana state, founded the Revolutionary Writers' Association. He was arrested on baseless charges under the Unlawful Activities (Prevention) Act (UAPA) for allegedly inciting violence during a 2018 demonstration in Bhima Koregaon, Maharashtra state.
On 16th July 2020, Rao tested positive for COVID-19. The National Human Rights Commission observed that his deteriorating health was a serious issue of violation of human rights after taking cognisance of the complaints about Rao's health by his family. On 7th January, the courts extended his stay in hospital to 13th January 2021.
Raids on civil society in Jammu and Kashmir
Raids against homes and offices of #HRDs in #Kashmir, including Khurram Parvez and Parveena Ahanger:https://t.co/Aip2AReYI6 pic.twitter.com/k6dmsdTTut

— Front Line Defenders (@FrontLineHRD) October 30, 2020
Ever since the Narendra Modi-led government revoked Jammu and Kashmir's special constitutional status (limited autonomy) in August 2019, human rights groups have reported arrests, torture and ill-treatment by security forces and the use of used of harsh counterterrorism and sedition laws to clamp down on peaceful critics.
In October 2020, nine simultaneous raids were conducted by the National Investigation Agency (NIA) on the houses and offices of several human rights defenders, non-governmental organisations and newspapers in Srinagar and Bandipora, in Indian-administered Jammu and Kashmir. The raids come a day after the government enacted a series of new laws - and amended some - allowing any of its nationals to buy land in the disputed region.
Among others, raids targeted the house of Parveena Ahanger, Chairperson of the Association of Parents of Disappeared Persons (APDP), and the office of APDP, a leading human rights organisation working on enforced disappearances, torture and human rights violations in the region.
The raiding team did not show any search warrant to APDP staff prior to the search, nor was a First Information Report (FIR) provided by the NIA during the raid, in violation of mandatory legal requirements. The raiding team examined all documents relating to APDP's organisation, finances, accounts, documentation and activities, and seized documents and electronic devices.
Further raids were carried out on the house of Khurram Parvez, Coordinator of the Jammu and Kashmir Coalition of Civil Society (JKCCS), a federation of human rights organisations working on enforced disappearances, illegal detentions, torture and extra-judicial executions in the region.
The houses of JKCCS members Parvez Ahmad Bukhari and Parvez Ahmad Matta were raided, as well as the home of JKCCS member Swati Sheshadri in Bengaluru, Karnataka State, and documents and electronic devices reportedly seized by the NIA. Authorities also raided the premises of the NGO Athrout, which provides education and medical aid to vulnerable communities; the premises of Agence France-Presse's Kashmir correspondent Parvaiz Bukhari; the office of the Greater Kashmir Trust; and the daily newspaper Greater Kashmir.
The NIA reportedly stated that the raids were conducted in connection with an investigation into the fundraising of "so-called NGOs and trusts" in India and abroad to carry out "secessionist and terrorist activities" in Jammu and Kashmir, pursuant to Articles 120B, 124A of the Indian Penal Code and Sections 17, 18, 22A, 22C, 38, 39 and 40 of the Unlawful Activities (Prevention) Act.
Activists alleged that the crackdown has been in response to a detailed report that JKCCS had published in August 2019 on the rights abuses and communications blockade in Kashmir in the wake of the abrogation of Article 370.
Foreign funding law amendments will further restrict civil society
On 24th September 2020, both Houses of Parliament adopted the Indian Foreign Contribution (Regulation) Amendment Bill 2020 (FCRA 2020) which according to human rights groups would impose further arbitrary and extraordinary obstacles on the capacity of human rights defenders and other civil society actors to carry out their important work.
The FCRA regulates the acceptance and use of foreign assistance and prohibits it in relation to activities deemed 'detrimental' to the Indian national interest. Its broad and vague definitions lend themselves to applications that are disproportionate to its purported goal. The BJP government has used the draconian FCRA Bill to stop foreign funding and investigate organisations that are critical of the government, as part of its ongoing hostility towards human rights groups.
In the most recent case, Amnesty International India announced on 29th September 2020 that it was halting its work in the country after the Indian government froze its bank accounts for allegedly violating laws on foreign funding in an act of reprisal for the organisation's human rights work.
According to the International Commission of Jurists, the bill was passed by both Houses of Parliament only four days after it was tabled, and without any stakeholder consultation and "is yet another attempt by the government to destabilise the functioning of democratic institutions in India".
FCRA 2020 provides for overly broad rules and measures which would effectively restrict access to foreign funding, particularly for public servants and smaller non-governmental organisations. It adds onerous governmental oversight, additional regulations and certification processes and operational requirements. This includes:
Foreign contributions received by an organisation cannot be transferred to any other person or organisation unless that person or organisation is also registered to accept foreign contributions;

Foreign contributions can now be received only in an account designated by the bank as an "FCRA account" in a branch of the State Bank of India, New Delhi, which will be notified by the central government. No funds other than the foreign contributions should be received by or deposited into this account;

The new Act reduced the use of foreign funds to meet administrative costs by NGOs to 20 per cent from the existing 50 per cent;

Provision to make Aadhaar (12-digit identification number) a mandatory identification document for all office-bearers, directors and other key functionaries of NGOs or associations eligible to receive foreign donations, despite the Supreme Court's direction that it was not a mandatory document.
Expression
Journalist and three others booked under sedition, anti-terrorism laws
Judicial custody of journo #SiddiqueKappan, 3 others extended by 90 days https://t.co/My1J9TAFPG

— The News Minute (@thenewsminute) January 5, 2021
On 5th October 2020, Siddique Kappan, a journalist with a Malayalam news organisation, and three others were arrested by the Uttar Pradesh (UP) police while on their way to Hathras, where a 19-year old Dalit girl was brutally gang-raped by members of the upper caste Thakur community. All three individuals were booked under provisions of the Unlawful Activities (Prevention) Act (UAPA) and sedition. The Press Club of India (PCI) issued a statement condemning the arrest of the journalist and demanding his immediate release. In its statement the PCI observed that, "in these circumstances our worry is that the UP police may not fight shy of using anti-terrorism provisions with which to charge the Kerala journalist."
In the First Information Report (FIR), the sub-inspector accused the four of carrying propaganda material and travelling to Hathras with the intent to disrupt the peace as part of a 'big conspiracy' to malign the image of the Uttar Pradesh government. Soon after, the Kerala Union of Working Journalists (KUWJ)'s Delhi unit, of which Kappan is the secretary, filed a petition in the Supreme Court of India asking it to release the illegally detained journalist. The Court however, had said that the matter should be transferred to the high court in UP.
On 20th November the Uttar Pradesh government dismissed claims of illegal detention of the journalist. The government further claimed that the activist was linked to the Popular Front of India (PFI), a socio-political movement which has been accused of violence and extremism and attempted to create caste, communal tension in Hathras. The judicial custody of the four was extended for 90 days on 5th January 2020.
Human rights lawyer charged for tweet
On 20th October 2020, Deepika Singh Rajawat, a 40-year-old human rights lawyer, posted a cartoon on her Twitter page questioning the hypocrisy of Hindu festivals and their treatment of women. Following this, she started receiving several death threats.
The very same night, a crowd of 25-30 masked men gathered in front of her house at Gandhi Nagar in Jammu and started threatening the lawyer. Scared, Rajawat called the Inspector General of Police (IGP). Ten minutes later, two police officers arrived at the scene. Only after the police spoke to the leaders of the mob did the mob eventually dispersed. However, at 3:10 am Rajawat heard a blast in front of her house.
The police continued to provide the lawyer and her 8-year-old daughter with protection, but little has been done to prosecute those responsible. Instead, on 25th October, Jammu and Kashmir police registered a report against the lawyer for hurting the sentiments of Hindus. She was booked under the provisions of Sections 295A and 505 (b) (2) of the Indian Penal Code, which deal with creating enmity and hatred between different classes of people and making malicious reports or content with an intention to cause alarm or induce a personal attack and damage public property, besides injuring religious sentiments.
Peaceful Assembly
Student activist remains in detention under the UAPA despite bail
Delhi Riots: Delhi Court Grants Bail To Student Activist Gulfisha Fatima. But she is to remain in Jail since she is also charged under the draconian UAPA, where it is almost impossible to get bail,even there is no evidence it is inadmissible or fabricated! https://t.co/9lEKPHs4fM

— Prashant Bhushan (@pbhushan1) November 22, 2020
In November 2020, a court in Delhi granted bail to student activist Gulfisha Fatima, who was arrested for her alleged connection with the violence that broke out in North East Delhi in February 2020. Her lawyer, Mehmood Pracha told the court that Fatima was "falsely and maliciously implicated" in the case and there is no substantial evidence to prove her involvement.
Gulfisha Fatima is a student woman human rights defender. She was actively involved in the women-led protest in Seelampur in North East Delhi against the discriminatory Citizenship Amendment Act (CAA). She works to raise awareness among local women about the CAA and is a strong voice for secular constitutional principles.
Fatima, who has been detained since 3rd June, however, will continue to remain in jail as she is under custody in another first information report filed against her under the draconian Unlawful Activities (Prevention) Act. She is currently detained in Delhi's Tihar jail.
The court granted her bail on grounds of parity as co-accused women's rights defenders Devangana Kalita and Natasha Narwal - both JNU students - and Pinjra Tod members, were granted bail in this case in September 2020. Both remain in jail under the UAPA.
As previously documented, deadly violence broke out in February 2020 after weeks-long peaceful sit-in protests by Muslims in north-east Delhi against the controversial citizenship law were targeted by Hindu nationalist mobs. An Amnesty International report released in August highlighted that police in Delhi were "complicit and an active participant" in the violence in Delhi in which 53 people, mostly Muslims, were killed.
Farmers protest against new farm laws
Farmers hve the right to protest peacefully through a highway. BJP govt can't suppress the voice of our farmers using water canons, tear gas, barricades, barbed wires. Shame on Haryana BJP govt.
We stand with our farmers
#अन्नदाता_पर_अत्याचार #FarmerProtest pic.twitter.com/UAEBShnJn9

— Gangaram Raju (@gangaram_raju) November 26, 2020
In November 2020, tens of thousands of farmers organised protests in the capital New Delhi against new farm laws, which came into force in September 2020. The farmers from the nearby states of Punjab, Uttar Pradesh and Haryana descended on the city, some arriving on tractors, where they blocked roads and set up makeshift camps, hunkering down for a long protest.
The government says the laws will unshackle farmers from having to sell their produce only at regulated wholesale markets. It argues farmers will gain if large traders, retailers and food processors can buy directly from producers, bypassing antiquated wholesale markets. However, farmers are demanding the government withdraw the laws that they fear will eventually dismantle regulated markets and stop the government buying rice and wheat at guaranteed prices.
There were reports of police using excessive force to stop the Dilli Chalo (Go to Delhi) march and disperse the protesters. On 26th November at the Delhi-Haryana border Haryana Police sprayed water cannon and tear gas to stop the protesting farmers from reaching Delhi. Police set up barricades across a large highway bridge, and videos showed farmers trying to scale the blockade and in some cases throwing sections of fencing into the river below. On 4th January 2021, the Haryana fired teargas canisters to thwart the march of a group of farmers towards Delhi at Masani barrage in Rewari district.
Protests and rounds of talks continued through most of December and early January 2021. The government has offered to amend the laws, including by giving a written assurance that the farmers will continue to get a guaranteed minimum price for grains, including rice and wheat, at state-controlled wholesale markets. The farmers, however, want the laws scrapped.