Pashtun activists targeted amid pandemic while press increasingly muzzled in Pakistan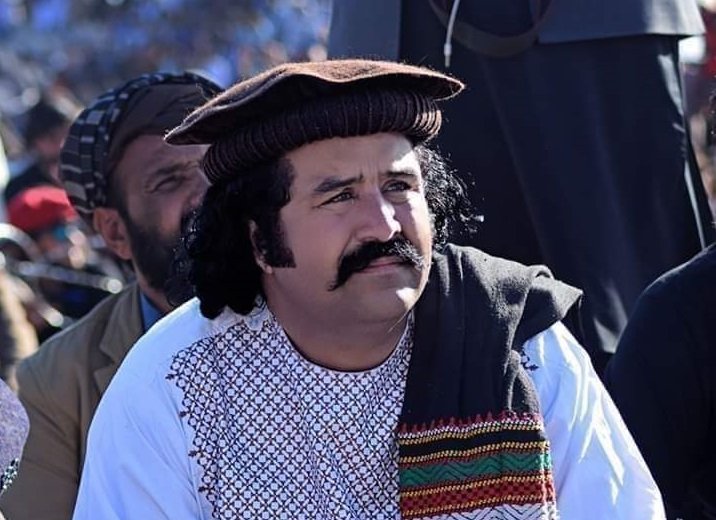 In the annual report by the independent Human Rights Commission of Pakistan (HRCP) on the state of human rights in Pakistan in 2019 released on 30 April, the organisation said that Pakistan continued to bear a dismal human rights record. An organised crackdown on civil society, non-governmental organisations and rights bodies have made it difficult for them to operate across the country. Further, the government continued to impose restrictions on NGO registration and made it more difficult to acquire a no-objection certificate (NOCs). Increased harassment and investigations made it difficult for local and international NGOs to carry out their work effectively and efficiently.
HRCP also said that curbs on freedom of opinion and expression continued to escalate. Journalists in Balochistan and Khyber-Pakhtunkhwa in particular reported that it had become even more difficult to speak or write openly, or to criticise state policy or security agencies in these areas. Strong-arm tactics employed allegedly by state agencies forced many journalists to resort to self-censorship or even resign from their posts.
In recent months, Pashtun activists continue to be targeted amid the coronavirus (COVID-19) pandemic while women's rights activists continue to face risk and attacks. There has been a lack of accountability over the enforced disappearance of Idris Khattak, activist Muhammad Ismail continues to face judicial harassment, while the state has continued to silence critical media and block online content. Healthcare workers were also arrested for protesting against the lack of protective equipment amid the coronavirus pandemic.
Association
Killing of Pashtun activist Arif Wazir by unknown gunmen
On 2nd May 2020, Activist Arif Wazir, a leader of the Pashtun Tahaffuz Movement (PTM), died in Islamabad after being attacked the previous day by unidentified assailants outside his home in Wana, South Waziristan.
According to reports, Arif Wazir was strolling outside his residence in Ghwa Khwa, near Wana, when armed persons opened fire from a moving vehicle. He was initially admitted to the District Headquarters Hospital in Wana, but later shifted to an Islamabad hospital.
Human rights group Amnesty International urged authorities to carry out an independent and effective investigation into the attack on Arif Wazir, and said that the suspected perpetrators must be held accountable.
Ali Wazir had been arrested previously for his involvement in protests. In January 2019, he was detained and charged during a PTM rally on the outskirts of Karachi. In May 2019, he was charged after a PTM protest against enforced disappearances in the northwestern Pakistani region of North Waziristan.
Prior to the shooting, on 17th April 2020, Arif Wazir was arrested by police in Wana on account of a speech he made during a visit to Afghanistan, which was considered 'anti-national'. He spent ten days in prison before being released on bail on 27th April.
CIVICUS has documented systematic attacks by the Pakistan authorities against the PTM with scores of peaceful protesters arbitrarily arrested, detained and prosecuted on spurious charges, while protests by the PTM have been obstructed by security forces.
In January 2020, the authorities arrested Pashtun activist and PTM leader Manzoor Pashteen for criticising government policies. The authorities registered a criminal case against him in Dera Ismail Khan district, Khyber-Pakhtunkhwa province, based on a speech he gave on 18th January. Pashteen was charged with criminal intimidation, promoting enmity between different groups, criminal conspiracy, and sedition. He was released on 25th January.
UN Committee raised concerns about women human rights defenders
In March 2020, the Committee on the Elimination of Discrimination against Women reviewed Pakistan's women's rights record. One of the concerns raised by the Committee is reports that women human rights defenders and political activists are frequently subjected to reprisals, harassment and threats. It also noted with concern that the procedure for non‑governmental organisations to obtain foreign funding lacks transparency, is cumbersome and applied in a discriminatory manner.
The Committee recommended that the State party ensure that women human rights defenders and political activists are able to exercise their political rights and receive adequate protection from intimidation, reprisals and violence, and that perpetrators of such acts are prosecuted and adequately punished. It also recommends that the State party review the procedure for non-governmental organisations to obtain foreign funding and ensure that they can freely carry out their advocacy work.
Lack of investigation into disappeared activist Idris Khattak
#whereisidriskhattak
My older brother has been missing for 6 months and we as a family are worried sick. Everyday is spent praying tirelessly for his safe return. No one deserves to go through such torture. pic.twitter.com/U1khQdeeWp

— Zareena (@Zareena08811413) May 10, 2020
According to Human Rights Watch (HRW), as of early May 2020, Pakistan has not seriously investigated the enforced disappearance of a political activist and human rights defender, Idris Khattak, who has been missing for nearly six months.
As previously documented, Idris Khattak was on his way home from Islamabad on 13th November 2019 when his rented car was intercepted near the Swabi Interchange of Khyber Pakhtunkhwa province by four unidentified men in plain clothes.
Khattak's family filed a habeas corpus petition in the Peshawar High Court, which ordered the government to report on Khattak's whereabouts, but the authorities have repeatedly stalled proceedings. His daughter recently said in a statement: "We've been told nothing of his whereabouts or the reason why he was taken. We feel hopeless to [know] when he will return to us. We miss him every single day".
According to HRW, Pakistan's security forces have long been implicated in enforced disappearances, carried out with impunity. The Pakistani Commission of Inquiry on Enforced Disappearances reported in December 2019 that 2,141 individual cases remain unresolved. However, the government has yet to provide answers to families, charge or release people held in illegal secret detention centres or hold those responsible to account.
Ongoing harassment of activist Professor Ismail
There has been continued harassment of activist and CIVICUS member Professor Muhammad Ismail. Ismail is the focal person for the Pakistan NGO Forum (PNF), an umbrella body of civil society organisations (CSOs) in Pakistan.
As previously documented, in July 2019, Mohammed Ismail was accused of charges under the Anti-Terrorism Act in connection with the legitimate human rights work of his daughter, Gulalai Ismail. On 24th October 2019, he was accosted outside Peshawar Court by men dressed in black militia uniforms, who forced him into a black vehicle. His whereabouts remained unknown until the morning of 25th October, when he appeared in the custody of Pakistan's Federal Investigations Agency before a judicial magistrate and charged with further offences under the Pakistan Electronic Crimes Act. He was detained for more than a month and granted conditional bail on 5th December 2019 and released. The charges against him are still pending.
On 20th April 2020, Ismail was summoned to a court hearing after the Federal Investigation Agency filed an appeal to revoke the conditional bail that was granted to him. Neither Ismail or his lawyer were formally notified of the hearing, nor have they been given a reason why the Court accepted the appeal to revoke the conditional bail. Ismail was made aware of the hearing only from a fellow activist. However, after reaching the Peshawar High Court on 20th April 2020, he was informed that the date for the hearing had been postponed.  Ismail and his lawyer are yet to be informed of the date for the next court hearing. His bank account was also reportedly frozen by the authorities.
Expression
Government continues campaign to block online content
While we weren't looking...

Through the new Citizens Protection (Against Online Harm) Rules, 2020, the govt can request social media companies for any citizen's private data.

And if the company doesn't comply, it could be shut down within 3 months.https://t.co/9t5ja2zFN3

— Benazir Shah (@Benazir_Shah) February 12, 2020
On 28th January 2020, the cabinet approved a new regulation - the "Citizens Protection (Against Online Harm) Rules, 2020". According to a report, it requires all social media companies such as YouTube, Facebook, Twitter and TikTok to register within three months and establish their offices in Islamabad, The law compels the companies to create a data server in Pakistan within a year. It empowers the government to block any account or prevent or remove any content that "violates or affects the religious, cultural, ethnic or national security sensitivities of Pakistan" and is "involved in spreading of fake news or defamation".
The government claims that the rules are designed to protect citizens from online fraud and discourage social media companies from publishing prohibited content in the country.
The new law has drawn sharp criticism from activists and human rights organisations. Digital Rights Foundation Pakistan commented that these rules would give the authorities unflinching power to stifle social media. The international organisation Committee to Protect Journalists (CPJ) has demanded a roll-back of these new laws.
Steven Butler, CPJ's Asia programme coordinator said:
"These stringent but vague rules approved by Pakistan's federal cabinet threaten the ability of journalists to report the news and communicate with their sources. The cabinet should immediately reverse course and seek broad consultations with legislators and civil society, including the media, on how to proceed with any such regulations."
On 23rd February 2020, the Senate Standing Committee on Information Technology raised concerns that the Information and Technology Ministry failed to consult them before forwarding the regulation to the Cabinet for approval. The committee has reportedly sought clarifications from the Ministry for the failure.
On 4th March, the Consultation Committee on Citizen Protection (against online harm) Rules 2020 met and decided to immediately initiate a broad-based, open consultation process with all stakeholders including civil society, human and digital rights groups, social media platforms (technology companies) and media etc. to solicit constructive input to address the concerns expressed on the rules.
Exiled journalist facing terrorism charges to stifle dissent
Pakistan threatens journalist Gul Bukhari with terrorism charges, extradition from UK via @CPJAsia https://t.co/wS5dMgeUyF

— AbuSid (@sid_abu) February 12, 2020
On 11th February 2020, the Federal Investigation Agency (FIA) of Pakistan threatened to register a case against exiled journalist Gul Bukhari under the Prevention of Electronic Crimes Act-2016 (PECA) and Anti-Terrorism Act-1997 if she failed to appear before an inquiry probing online propaganda against the government, national security organisations, and the judiciary. The FIA has also threatened to seek the extradition of Gun Bukhari through Interpol from the United Kingdom where she is based and seize any property that the journalist has in Pakistan.
Bukhari is a prominent critic of Pakistan's powerful military and has used her large following on social media to raise concerns about human rights violations against journalists, activists and the crackdown against the Pashtun Tahafuz Movement civil rights movement.
The government has also reportedly sent a letter to the British government referring to British Public Order Act 1986 and the UK's Terrorism Act of 2006 and accused Gul Bukhari of 'false anti-Pakistan propaganda'. The letter insists the British government "stop inimical activities" of Gul Bukhari on social media and hold her "accountable as per law of the land for exploiting freedom of expression, using abusive language and indulging in hate speech".
Government bans advertising on two news outlets
The federal government and the provincial governments of Khyber Pakhtunkhwa and Punjab have suspended government advertisements in two major national news outlets - the Dawn and the Jang media groups. The suspension of advertisements has been effective since January 2020.
The Dawn Media Group has its Urdu language television channel Dawn News alongside the English newspaper The Dawn, and monthly publications as well as its website Dawn.com, and its radio station CityFM 89. The Jang Media Group has eight dailies and two weekly magazines, including Urdu-language GEO News, and several newspapers such as the Urdu Daily Jang and the English The News International and is about to launch an FM radio channel.
The Committee to Protect Journalists (CPJ) said that the selective ban "amounts to a crude form of retaliation," and that "using government advertising as a cudgel to punish and reward news outlets based on their editorial stance in this way is incompatible with Pakistan's constitutional guarantee of press freedom".
The All Pakistan Newspapers Society (APNS) strongly condemned the ban in its Executive Committee meeting held on 27th February 2020. The APNS Executive Committee adopted a "unanimous resolution strongly condemning the policy of federal and provincial governments of Punjab and KPK to deny the publication of their advertisements in two of the country's major media houses, the Dawn Group and Jang Group.
The resolution stated that the Executive Committee was of the opinion that the ban on the two media groups was not only intended to curb the freedom of the press and be a lever to influence the editorial policy of newspapers, but was also aimed at silencing any dissenting voice in the press.
The resolution further states that the Executive Committee of the APNS completely stands by the Dawn and Jang media groups and urges the federal and provincial governments to immediately review their policy and restore the release of advertisements to these publications.
Government attempting to shut down TV station following owner's arrest
Media Mogul's Detention in Pakistan Raises Press Freedom Concerns https://t.co/mZzlOSh3X7 @voanews

— Jim Stevenson (@VOAStevenson) May 9, 2020
On 13th March 2020 the Pakistan Electronic Media Regulatory Authority (PEMRA) ordered cable operators across the country to immediately shut down Geo TV's broadcasts or "shift the channel to the last numbers".
Such "shifting the channel to the last numbers means shutting down its broadcast", according to Geo News' Director Rana Jawad, who explained the meaning to the media. Rana Jawad said that similar instructions were also given to the main cable operator in Islamabad and that no legal basis was provided for the action. He said that PEMRA was threatening to take legal action against cable operators who did not comply with the instructions.
The instruction came a day after Pakistan's National Accountability Bureau arrested Shakil-ur-Rehman, the CEO, owner, and editor-in-chief of the Jang Media Group which includes Geo TV, Pakistan's largest TV news channel. He was arrested in what are believed to be trumped up charges over a case involving allegations that he illegally leased land in 1986.
As previously documented, the Pakistani military and its notorious intelligence services have long been accused of stifling independent media and silencing opposition through intimidation, censorship and even assassination. Geo TV anchors and senior journalists have refused to tow the military line and have been one of the few Pakistani media outlets that provide an alternative perspective on national issues. Due to this the outlet has been systematically targeted.
Senate committee rejects attempt to regulate web TV
The Pakistan Electronic Media Regulatory Authority (PEMRA) drafted a regulations in January 2020 to impose restrictions on the contents of digital media, including web television, that is currently being applied to broadcast and cable TV news. This has created fear among web broadcasters and has triggered wider criticism about the exercise of freedom of expression.
Usama Khilji, director of the Pakistani digital rights group Bolo Bhi said:
"The main intent is to silence the critical voices that are using internet TV to get their views across considering that they have already been censored from TV broadcasts…they believe they have a war to fight on the internet, and we are the enemy."
Global social networking giants such as Facebook, Google and Twitter also joined the campaign against the sweeping regulatory control being imposed in Pakistan.
In early February 2020, the Senate Functional Committee on Human Rights found that the PEMRA had "no jurisdiction" and was "tantamount to going beyond its mandate and in contravention of Article 19" of the Constitution of Pakistan. Therefore, the Committee rejected PEMRA's move, according to Senator Mustafa Nawaz Khokhar, who chairs the Senate Functional Committee on Human Rights.
Peaceful Assembly
Healthcare workers arrested for protesting lack of protection
Police in Pakistan arrested over 50 doctors who were protesting for protective gear. Some say they were beaten.

They say the government has failed to deliver supplies. At least one doctor and one nurse have died from #COVID19. pic.twitter.com/EsgMOojHhd

— AJ+ (@ajplus) April 7, 2020
In April 2020, police in Pakistan arrested dozens of doctors and medical staff protesting a lack of personal protective equipment (PPE) in their fight against the COVID-19 pandemic. The demonstrations took place in the city of Quetta in Pakistan's southwestern province of Balochistan.
Video footage from the protest showed dozens of doctors raising slogans and criticising the provincial government. Shortly afterwards, police stepped in to end the protest, clashing with several of the protesters and detaining dozens.
Representatives of the Young Doctors Association (YDA), who organised the protest, said at least 67 members had been arrested. In response, the YDA announced an immediate boycott of all medical services in Balochistan. The protest comes a day after 13 doctors in Quetta contracted the coronavirus.
Women's march held despite attempts to block it
Women successfully stage 'Aurat March' in Pakistan despite threats https://t.co/ZTwjpQ5UzH "Several thousands of women, transgender people, children and men turned out to show their support" pic.twitter.com/oeo0uNsZkA

— Global Voices (@globalvoices) March 13, 2020
Since 2018, Aurat March - Urdu for Women's March - has been held in many cities across Pakistan to coincide with International Women's Day on 8th March. It is no small feat in a conservative Muslim country where many women often don't feel safe in public places because of the harassment they endure.
One of the key slogans of the Aurat March is "Mera jism, meri marzi" (my body, my choice), which calls for women and men to have autonomy over what happens to their bodies. This includes sexual and reproductive rights and freedom from physical abuse, domestic violence and rape, or being subjected to any medical procedure without informed consent.
Ahead of the march there was a considerable backlash from several quarters and even attempts to block the Aurat March from taking place at all. On 23rd February 2020, a petition was submitted before the Lahore High Court calling for a ban on the Aurat March. This was ultimately unsuccessful, as Chief Justice Mamoon Rashid Sheikh ruled such a ban to be unconstitutional.
Following the court's decision, a religious political party accused the Aurat March of "vulgarity" and called on its workers to block it and be prepared for "any sacrifice" should the government provide security to the marchers.
On 3rd March 2020, journalist and human rights defender Marvi Sirmed was grotesquely vilified through aggressive, misogynistic and threatening remarks by a panelist on a primetime television show.
Despite this, marches successfully took place this year in the cities of Lahore, Karachi, Islamabad, Multan, Quetta, Peshawar and Sukkur. Several thousand women, transgender people, children and men turned out to show their support.