Paraguay: Protests for land rights amid wave of forced evictions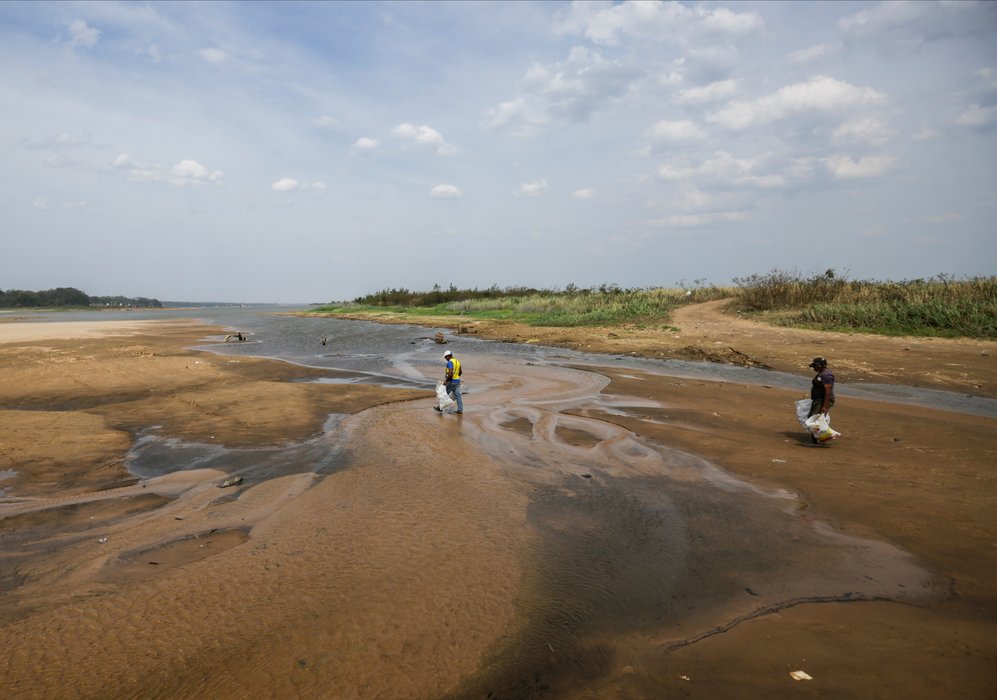 On 10th October 2021, Paraguay held municipal elections following a period marked by election-related violence. During the campaign period, attacks were registered against at least ten candidates in different parts of the country. On the day before the elections took place, the 21-year-old daughter of Amambay's governor and three other people were shot and killed in an ambush in Pedro Juan Caballero. The young woman, Haylee Carolina Acevedo, was also the niece of Mayor José Carlos Acevedo, who was running for re-election in the city. Carlos Acevedo and the local police said the attack may have been perpetrated by groups connected to narcotrafficking.
Association
UN Committee decision in defence of Indigenous rights
🇵🇾 #Paraguay: Failure to prevent & control toxic contamination due to intensive use of pesticides by commercial farms violates indigenous people's right to traditional lands - says the UN Human Rights Committee.
👉https://t.co/xvuXkbqzEj pic.twitter.com/y5XjkPMlQY

— UN Treaty Bodies (@UNTreatyBodies) October 13, 2021
In a landmark decision published on 12th October 2021, the United Nations Human Rights Committee found that Paraguay's failure to prevent and control the toxic contamination of traditional lands, due to the intensive use of pesticides by nearby commercial farms, violates Indigenous communities' rights and sense of "home". The Committee, which brings together 18 independent experts from across the world, monitors countries' adherence to the International Covenant on Civil and Political Rights (ICCPR).
The decision followed a complaint filed by Benito Oliveira Pereira, an elected community leader, and Lucio Sosa, a teacher, on behalf of the Ava Guarani people of the Campo Agua'e Indigenous community in the country's eastern district of Curuguaty. The complaint was filed against the regional government for failing to halt fumigations by large soy farms in the area. Years of fumigation have had significant impacts for local environment, affecting subsistence crops and fruit trees, resulting in the loss of farm animals, impacting fishing and foraging resources, contaminating the waterways and harming people's health. The Committee recommended that Paraguay complete the criminal and administrative proceedings against all parties responsible and make full reparation to the victims.
As expressed by Committee member Hélène Tigroudja:
"For Indigenous peoples, their lands represent their home, culture and community. Serious environmental damages have severe impacts on Indigenous people's family life, tradition, identity and even lead to the disappearance of their community. It dramatically harms the existence of the culture of the group as a whole."
Peaceful Assembly
March for land rights on International Human Rights Day
La Plaza de la Democracia se va llenando de gente que marcha contra los desalojos. #DiaDeLosDDHH #DesalojoNuncaMás pic.twitter.com/daSaRskeFw

— Codehupy (@Codehupy99) December 10, 2021
On 10th December 2021, International Human Rights Day, social and popular organisations organised a mass mobilisation in Asunción that brought together about 10,000 people. The demonstrators demanded respect for Indigenous and campesino land rights, calling for an end to forced evictions of these communities. They also called on authorities to repeal a law (Zavala-Riera) which they said deepens criminalisation of those struggling for land rights.
Civil society organisations in Paraguay have denounced a wave of evictions affecting Indigenous and campesino communities, which intensified after the adoption of the Zavala-Riera Law (Law 6.830/21) in September 2021. The law created harsher provisions against land invasion and occupation. These eviction operations are marred by violence and have sometimes taken place without a court order. For instance, on 11th November 2021, dozens of families were evicted – reportedly without a court order – from the María de la Esperanza settlement, located in the District of Tava'i, Caazapa department.
Thousands of rural workers and members of Indigenous communities had already taken to the streets in Asunción to protest the Zavala-Riera Law on 29th September 2021, when the legislation was approved by Congress. The protest ended in clashes with the police near the Congress building, with vehicles set on fire and both protesters and police officers injured. "For us, this is a life and death struggle. We understand that our rights are being violated, they want to criminalise our struggle, but we are going to continue in the square, the decision has been made," said Canindeyú Indigenous leader, Julián Ramírez.
The protesters were calling on President Mario Abdo to veto the law and denouncing the expulsion of Indigenous and traditional communities from their lands. Despite the protests, Abdo sanctioned the law on 30th September 2021 – less than 24 hours after it was approved in Congress.
In January 2022, CIVICUS interviewed Alicia Amarilla, national coordinator of the Organisation of Peasant and Indigenous Women (CONAMURI) in Paraguay about conflicts over land rights between the state, the private sector and Indigenous communities. She said:
"As long as land remains in private hands, conflict will continue at the local level. The conflict can be solved by respecting ancestral territories and the true owners of the land with comprehensive agrarian reform that not only distributes land, but also accompanies the process of putting down roots in communities."
Protests for labour rights
#Móvil970 | @Jessimard

📍 Médicos anunciaron que irán a huelga desde el 27 de Septiembre al 11 de Octubre tras no llegar a ningún acuerdo con las autoridades sobre la reducción de la carga horaria y el aumento salarial.

📸 Nadia Monges

🗞 #HoyDeSiesta
📻 #Universo970AM pic.twitter.com/HB2ex2x4sE

— Universo 970 AM (@Universo970py) August 23, 2021
In September and October 2021, healthcare staff continued to protest, demanding equal pay for equal work. Union Sindicato Nacional de Médicos (National Union of Physicians of Paraguay - SINAMED) launched a 14-day strike on 27th September 2021, calling on the government to comply with a commitment to expand the healthcare budget for 2022 and to allocate resources for doctors' compensation. On 5th October 2021, physicians protested in Asunción's city centre near Congress.
Separately, on 1st October 2021 thousands of teachers and education workers mobilised in the capital to demand compliance with a 2018 law that established a gradual 16% increase in salaries for the sector. They rejected a decision announced by the Ministry of Education and Science to increase salaries by 8%. The protests continued into mid-October 2021, with hundreds marching in Asunción over several days of demonstrations and joining a strike led by workers' unions. On 17th October 2021, the strike was lifted as teachers voted to return to classes.
Expression
Una manifestación liderada por el diputado Jorge Brítez, opositor a la vacuna contra el Covid-19, se realizó en inmediaciones del diario Última Hora.

La Policía tuvo que intervenir, ya que un médico intentó ingresar a la fuerza y sin tapabocas. https://t.co/FpU5A0U8xt

— Última Hora (@UltimaHoracom) January 11, 2022
On 11th January 2022, a photojournalist with the newspaper Última Hora was threatened by an unidentified demonstrator who was attending a protest outside the daily newspaper's offices. The protest was led by lawmaker Jorge Brítez and Doctor Víctor Villa Díaz, who called on supporters to express their dissent with COVID-19 vaccination and health passes. As reported by the Sindicato de Periodistas del Paraguay (Paraguayan Journalists Union - SPP), demonstrators questioned the professionalism of Última Hora's reporters and accused them of being "paid by Pfizer". Amid the demonstration, a photojournalist was told by a protester that they would "burn your outlet". The police intervened when a protester tried to force their way into the editorial office.