Panamá: 19 people detained in protests in the Colón province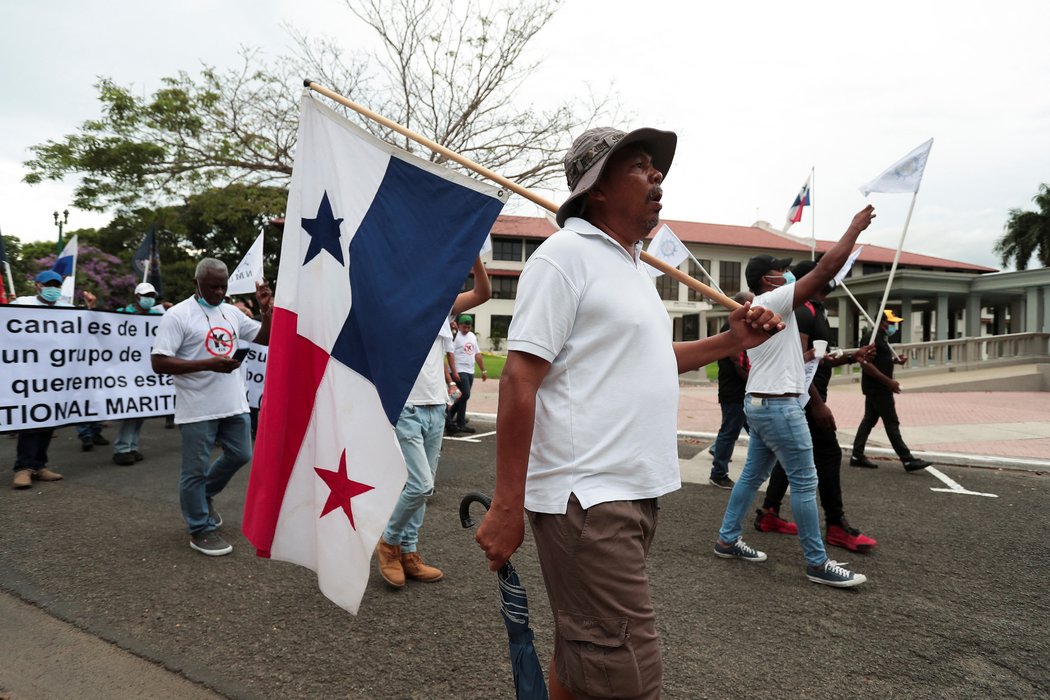 Peaceful Assembly
Segundo día de protestas en la provincia de Colón. El paro general convocado por la Coalición Unidad de Colón es en contra del alza del combustible y exigiendo mejores condiciones de vida para la provincia. #LEPNacional #Panamá pic.twitter.com/X2U2nL6CPE

— La Estrella | Panamá (@EstrellaOnline) May 10, 2022
Between 9th and 29th May 2022, protesters across the Colón province mobilised against the rise in fuel and living costs and to denounce the lack of government investment in the region. The Coalición de la Unidad por Colón (Coalition United for Colón – CUCO), which convened the protest, said that the government had not fulfilled commitments to promote the region's economy, address unemployment and improve infrastructure. The demonstrations were also joined by transport workers.
On the second day of protests, the police used tear gas and rubber bullets to disrupt protests which had blocked some roadways in the province. CUCO leader Edgardo Voitier and 18 others were detained. The police said one officer was injured by a firearm amid the clashes. After several days of demonstrations and strikes, on 29th May 2022 CUCO signed an agreement with the government to halt protests. A mixed commission was established to promote development projects in Colón, composed of members from the government, civil society and the private sector.
Protests against disappearances of women and girls
Se realiza una protesta en los predios de la Procuraduria General de la Nación, exigiendo celeridad en los casos de mujeres desaparecidas en Panamá.#LaPrensaSecuestrada
Foto: Román Dibulethttps://t.co/rLx5Yn2AoO pic.twitter.com/6NIoeDv53t

— La Prensa Panamá (@prensacom) May 10, 2022
On 10th May 2022, feminist groups organised a protest calling attention to the disappearances of women and girls. About 300 protesters joined the demonstration calling for justice and government action to address these cases. They pointed out that disappearances have increased rapidly, with about 17 women having gone missing in 2022 alone. Carrying banners with messages such as "We want us alive" or "We want justice not statistics," the feminist leaders distributed a list of the disappeared, while calling out their names with the chant "we are looking for you."
Labour protests
AHORA 🛑| Continúa el paro por quinto día consecutivo, por parte de trabajadores de la @AAUD_Panama.

Se mantiene manifestación en la sede de la entidad en Calidonia.#PanamaenDirecto pic.twitter.com/RpJZKjIYff

— Panamá En Directo (@panamaendirecto) June 14, 2022
On 28th April 2022, workers of the Panamá Canal demonstrated outside the Panamá Canal Authority's building to demand job security and denounce a management plan that may reduce the Canal's workforce. The protest was convened by seven labour unions, who expressed their discontent with the Authority's current administration.
In June 2022, sanitation workers with the Autoridad de Aseo Urbano y Domiciliario (Urban and Household Sanitation Authority - AAUD) joined a five-day strike over multiple demands, including salary increases and the supply of equipment, uniforms and waste collection trucks. AAUD representatives said the entity faces a critical situation due to severe budget cuts. Workers took part in a labour strike from 10th to 15th June 2022, when an agreement was reached with the government.
Expression
Gremios y medios trabajan en propuesta para despenalizar la calumnia e injuria en Panamá: SIP.https://t.co/iduxhGqLmM

— Libertad Ciudadana (@LibertCiudadana) April 19, 2022
During the mid-year meeting of the Inter-American Press Association (IAPA), between 19th and 22nd April 2022, a report on freedom of expression in Panamá highlighted concerns over the use of slander and libel legislation to limit the work of journalists. Journalists' associations in the country have met with authorities to express their worries on the topic, underscoring that these offences remain under criminal jurisdiction, that there are no limits on the fines for alleged moral damages in civil claims, and that the practice of seizure or freezing of assets and/or property owned by the media affects their operations and generates self-censorship. Press associations in Panama said they are working on a joint bill to remove libel and slander from the Penal Code, so that these are treated under civil jurisdiction in accordance with international laws and standards.