Organisers face misdemeanor changes; protests against COVID-19 measures continue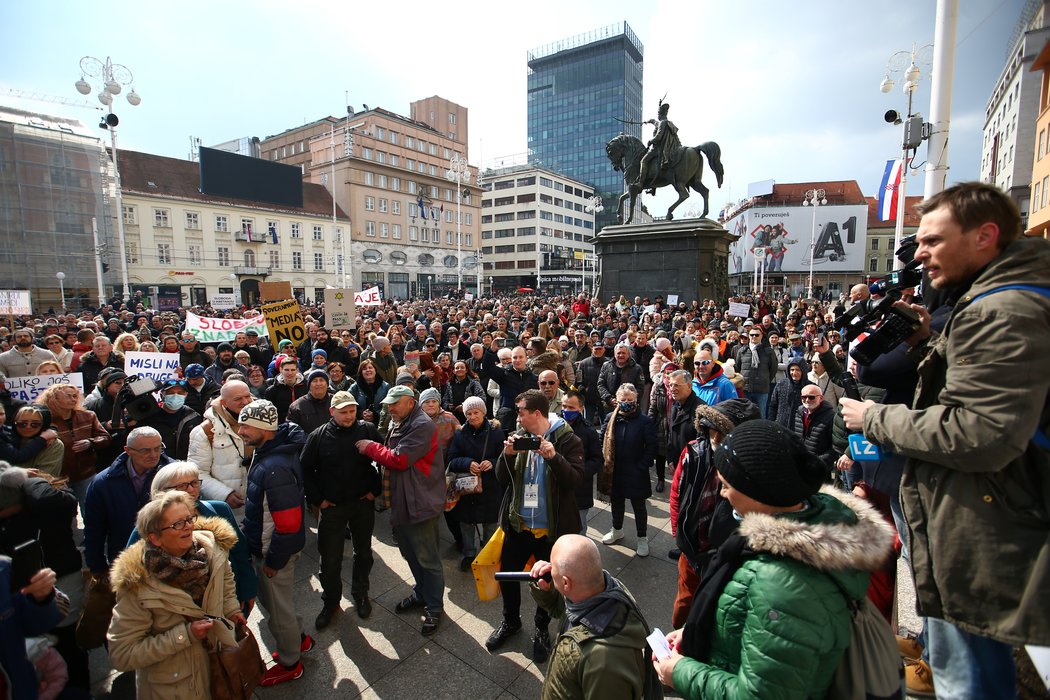 Peaceful Assembly
Following a protest (see previous update) on 2nd February 2021, staged by small business owners and entrepreneurs in Zagreb against COVID-19 measures, the Association of Entrepreneurs and its president received two misdemeanour charges. The charges relate to the protesters not respecting COVID-19 measures which restrict assemblies to no more than 25 people, with social distancing and other measures. The Association claimed that the charges are an injustice and discriminatory, bearing in mind that other gatherings have been allowed before.
Anti-lockdown protests continued in March 2021, with protest parades against the government's COVID-19 measures organised in six Croatian cities under the slogan "One day all together". The Rights and Freedoms Initiative, which organised the protest on 20th March 2021, called on citizens to express their dissatisfaction with the enforcement of restrictive measures aimed at preventing the spread of the coronavirus. With these protests, Croatia has joined the "Worldwide rallies for freedom, peace, and democracy" organised in around 40 countries across the world.
Other smaller peaceful protests have also been reported, such as the one on 13th March, with people gathering in Petrinja to protest the slow reconstruction of the city, which was destroyed in a devastating earthquake in late December 2020, criticising Mayor Dumbović.
Expression
In a concerning development for journalists and media freedom, the employment contract of journalist Hrvoje Zovko, the president of the Croatian Journalists' Association (HND), was terminated in March 2021. Zovko was fired through the media, and two days later journalist Maja Sever, president of the SNH (Trade Union of Croatian Journalists), was given a "warning before possible dismissal" by her employer Croatian public television (HRT) due to an interview published in the weekly Nacional. The HND noted that the journalist was targeted for publicly speaking out about accusations of sexual harassment brought against the director of the HRT Business Unit Mislav Stipić. The association sought an urgent statement from the Government and the Ministry of Culture and Media over the unprecedented persecution of journalists and the threat to media freedoms.
Civil society and journalists' associations have raised concerns over legislative amendments to the Law on the Right to Access Information (which should have entered into force as early as July this year). The amendments would reduce the number of public institutions (including state-owned companies) that are obliged to reveal their data for free at the request of citizens, journalists and CSOs. According to the Information Commissioner, companies and institutions with public authority would still be obliged to publish data proactively but no longer deal with individual requests. The association GONG has, however, noted that this has been an obligation for years now but has not been practised.
Other legislative changes are related to copyright legislation presented earlier in February 2021 (as previously reported). Journalists' organisations have warned that these amendments would work in favour of publishers and would not adequately protect the rights of journalists and may deprive them of potential income.