Online safety law raises fears of increased censorship in Fiji after hotly contested election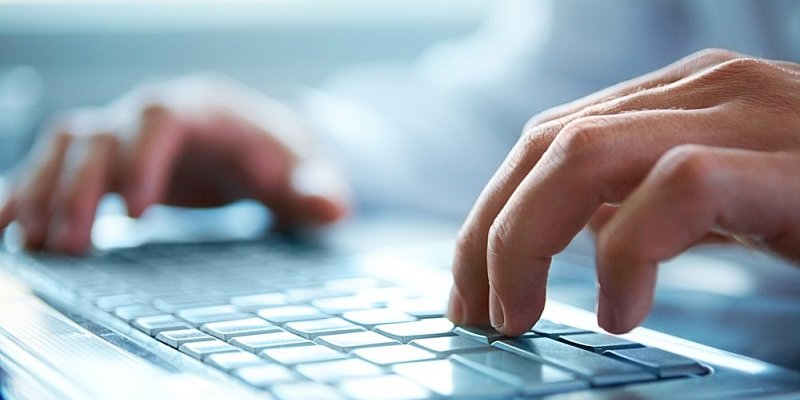 Elections were held in Fiji on 14th November 2018 for only the second time since Fiji's prime minister, Frank Bainimarama seized control in a military coup in 2006. Bainimarama held on to power in the general election, with his party winning a narrow majority. A final count put his FijiFirst party on 50.02% of the total vote, with the Social Democratic Liberal party, led by former prime minister Sitiveni Rabuka, second on 39.85%. The National Federation party received 7.38%.
In the run-up to national elections concerns were raised at the uneven playing field due the electoral law which provided for only a mere 23 days in which to hold campaigns. The incumbent administration allegedly used state's resources even after the dissolution of Parliament to court potential voters. Notable examples raised included discussing electoral issues and political parties at official functions; cash handouts to grassroot entrepreneurs and using schools to disperse political paraphernalia to families via students in a bid to influence votes.
Civil society was particularly hamstrung by the restrictive provisions of the Electoral Act 2014 in particularly section 115 which prohibits CSOs, from facilitating, participating or engaging in any voter education, writing, or being involved in any electoral gathering whether in private or public space, once the writ of elections was issued on 1st October 2018.
Ahead of the vote, Amnesty International published its six essential priorities for all candidates to commit to including the protection of the rights to freedom of expression and peaceful assembly, and protecting human rights defenders.
The numerous breaches, and irregularities experienced in the lead-up to election day and counting period thereafter, resulted in four key opposition parties filing a joint High Court petition seeking legal redress over the non-transparency of the final result count. The lawsuit challenge was welcomed as a move to test controversial provisions of the electoral law in Court. The petition included allegations of unlawful conduct by election candidates and alleged breaches by the Supervisor of Elections of his duties under the electoral law.
However, on 21st December 2018 it was reported that the petitioners were withdrawing their electoral petition as the Court only allowed two out of eight critical witnesses to testify, which was considered by the petitioners grossly inadequate to prove their case, hence, the withdrawal of the petition.
Expression
Concerns about possible misuse of Online Safety Act 
I wrote about Fiji's Online Safety Act, the latest law to take advantage of legitimate concerns about the internet to push censorship of it. https://t.co/1hg1lGf6uc

— 𝕛𝕒𝕞𝕖𝕤 𝕘𝕣𝕚𝕗𝕗𝕚𝕥𝕙𝕤 🇭🇰🏴󠁧󠁢󠁷󠁬󠁳󠁿 (@jgriffiths) January 26, 2019
As previously documented on the Monitor, in May 2018, the Fijian Parliament passed into law the Online Safety Bill, following an intense debate where some members of parliament expressed concerns that the bill would curtail freedom of expression. Civil society organisations had also raised strong concerns about the bill including "the lack of guiding principles in the Bill to define and determine the scope of powers and discretion of the Commission when receiving, assessing and investigating complaints".
It was reported on 29th December 2018 that Ann Dunn had been elected as Online Safety Commissioner under the Act which came into force on 1st January 2019. The decision has been perceived as a political appointment because Dunn was a FijiFirst candidate in Fiji's 2018 national elections. She worked closely and campaigned alongside the Minister for Communications, who is also the General Secretary for the FijiFirst party. She raised considerable alarm when, in an interview with the Fiji Sun newspaper soon after being appointed, she summarised the lessons of the new law as "if you have nothing nice to say, don't say anything at all."
Critics observed that the new law is more likely to be used to prosecute political opponents. They point to part four of the law as problematic since it could be arbitrarily used to intimidate internet users. This particular provision considers "the posting of an electronic communication with the intention to cause harm to an individual" as an offence and is punishable by five to seven years in prison. They have warned that "causing harm" as an offence was too broad so that any dissenting opinion could be interpreted as illegal content. Aside from the prison sentence, those found guilty of violating the law could be fined up to F$20,000 (USD 9,440).
Pacific Freedom Forum Polynesia co-Chair Monica Miller said:
"More than half a million citizens are now affected by this law and they need to be reassured that their rights to share ideas and information won't be compromised even further. If Fiji truly wants online safety for all, Commissioner Dunn needs to address the alarm bells raised by her recent comments, which only reinforce initial concerns that a law set up to protect is going to end up restricting how people think, then speak, about the things that matter."
Sedition case against politicians continue
The sedition case against opposition parliamentarian Mosese Bulitavu from the SODELPA political party and Fiji United Freedom Party president Jagath Karunaratne, now in its eight year, was adjourned to 4th March 2019 and will be handled by Senior Resident Magistrate Waleen George. The High Court, in August 2018, had ordered a re-trial in the case against the duo following their successful appeal against their conviction and sentence.
As previously documented, both were convicted by the Suva Magistrates Court on 27th March 2018 for sedition. They were found to have spray painted anti-government slogans at different places between Nausori and Suva in 2011, charges which both have denied. Jagath Karunaratne was sentenced to two years, five months and 16 days imprisonment with a non-parole period of 18 months while Mosese Bulitavu was sentenced to two years, five months and 13 days imprisonment with a non-parole period of 18 months.
Peaceful assembly
Landowners protest illegal development on ancestral land
Protesters near Tamavua Village released by Police#FijiNews https://t.co/TNIxwUIsmO pic.twitter.com/EBkDhP5XJ5

— Fijivillage (@fijivillage) December 18, 2018
It was reported on 18th December 2018 that police confronted indigenous landowners at Tamavua village, in Suva who had assembled on their property to peacefully protest against development works commencing in the village. Their grievance was against the Taukei Land Trust Board (TLTB) established to protect the interest of indigenous landowners, in permitting development on traditional land.
The landowners claimed that allowing work to begin on the land was both a breach of their right to Free, Prior and Informed Consent (FPIC) protected under the UN Declaration of the Rights of Indigenous Peoples and provisions of the iTaukei Land Trust Act 1940. Livefeed on social media kept the public updated on the peaceful protest which was joined by a small group of youth from the SODELPA party, including prominent human rights defender and youth activist, Peter Waqavonovono. Police took a group of protesters to the station for questioning, an act widely viewed as an intimidating tactic by state authorities.
Association
UN Special Rapporteur raises concerns about threats on environmental activists
In December 2018, United Nations Special Rapporteur on human rights and the environment David R. Boyd visited the country. In his end of mission statement, the rapporteur said that during his visit he 'heard concerns expressed by environmentalists and human rights activists about being threatened'. He said that 'some mentioned government actions that made them feel intimidated'. He called on Fiji's government to welcome environmentalists and human rights activists with open arms, for their voices are vital to a healthy democracy.
Unions merge as they face increasing hostility
Fiji's biggest trade unions come together https://t.co/2LpJBbj91V #FijiTImes

— pacnews pina (@PACNEWS1) October 4, 2018
The country's two largest trade union umbrella organisations, namely, Fiji Trades Union Congress (FTUC) and Fiji Islands Council of Trade Unions (FICTU) announced on 4th October 2018 of their decision to unite. FTUC general secretary Felix Anthony said the decision was taken due to ongoing hurdles facing trade unions in the country. "We recognise the huge challenge that face workers in Fiji with an openly hostile government that only seeks to weaken trade unions. He said 'the current government has attempted to kill the trade union movement altogether with the Essential National Industries (ENI) Act, Public Service Amendment Act, the Public Order Amendment Act and through other legislation.
In addition, Anthony said that contrary to claims by government in the media, there was no job security for employees and workers right to strike had been curtailed and denied. He also said that unions faced difficulty conducting secret ballots for industrial action  "Government is attempting to control unions. Trade unionists are not allowed to participate in politics or even be a member of a political party, a clear denial of our fundamental human right."