Ombudsperson investigates complaints of police participation in Black Lives Matter protest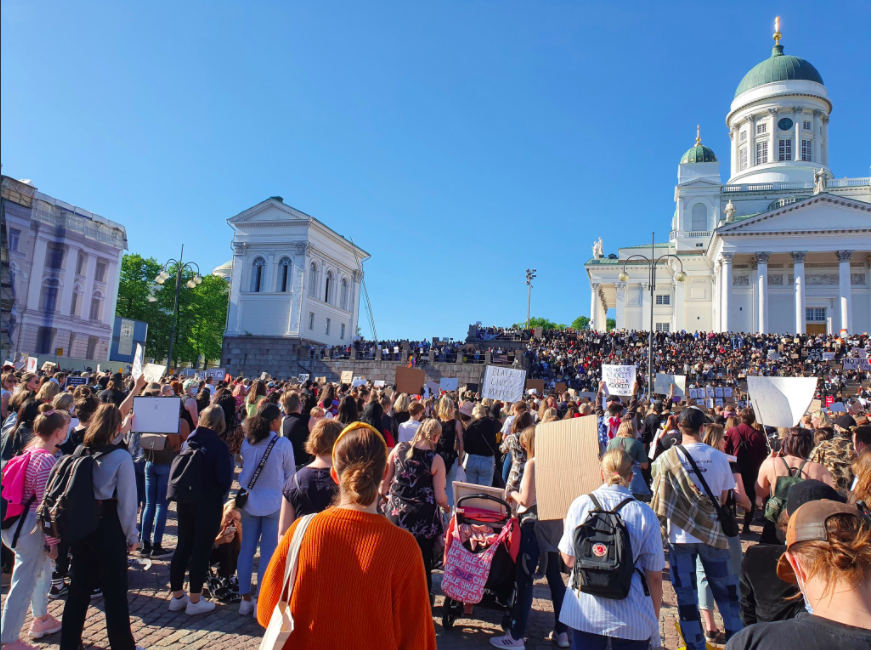 Peaceful Assembly
On 3rd June 2020, following mass protests against racism in the US after the death of George Floyd, a Black man, by a Minneapolis police officer, thousands peacefully gathered in Helsinki for a Black Lives Matter (BLM) protest. However, 16 complaints were filed against the police for double standards as some officers took part in the protest and allowed people to gather despite COVID-19 restrictions. The protest came to an end after an hour as authorities had requested and smaller groups made their way through the city under police supervision. The matter is currently being investigated by the parliamentary ombudsperson.
#BlacksLivesMattersFinland pic.twitter.com/ij92D11IR9

— Habiba Ali (@hbboali) June 3, 2020
Expression
Freedom of expression and immunity from prosecution of Finnish Members of Parliament has been the topic of public debate since the Prosecutor General requested the immunity of MP Juha Mäenpää to be lifted. In June 2019, Mäenpää, a member of the right-wing populist Finns Party, made comments about asylum seekers on the floor of the chamber which the prosecutor considered 'incitement'.
Freedom of expression of Finnish MPs is highly protected in the Constitution; lifting an MP's immunity requires a 5/6 majority in parliament. Mäenpää avoided prosecution as only 121 of the required 167 MPs voted in favour of lifting his immunity. Nonetheless, the case has sparked discussion about the fine line between free speech and hate speech. The case of MP Mäenpää is rare, as the last time the immunity of an MP was put to a vote was in the 1970s.