Nurses strike over pay; environmental protest halts construction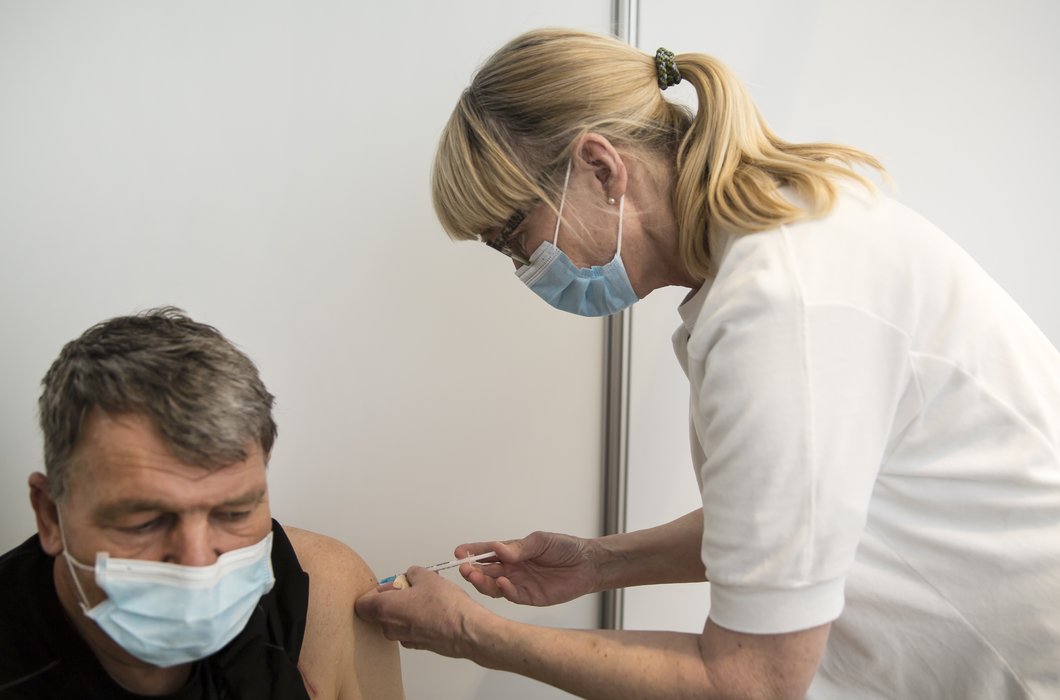 Association
Nurses on strike over proposed pay deal
Nurses in Denmark continue their strike against the proposed wage increase of 5.02 per cent over three years, which comes as a result of a mediation agreement being reached between social partners and the government. In fact, 66.7 per cent of eligible nurses voted against the proposal. However, two thirds of nurses working in radiology (X-Rays) voted in favour of the mediation offer and are thus excluded from the strike.
The strike started on 19th June 2021 with more than 5,300 nurses involved since the beginning – about 10 per cent of Danish nurses – and hundreds more joining the protest at a later stage. The nurses contend that they are paid 15 to 20 per cent less than those in comparable occupations with a corresponding level of education. In a statement the union said:
"Dissatisfaction with salaries has become too great. At the same time, after a year and a half of corona, nurses have had to run extra fast in an everyday life that was already characterised by a pressured work environment and inhuman stress. The glass was full. Now it is overflowing".
Although the nurses' union leadership had recommended accepting the proposed pay deal, they declared support for the workers in their fight.
Danish nurses to go on strike after rejecting pay offer pic.twitter.com/h8aoApZdzQ

— vtofighi (@vtofighi) June 14, 2021
Peaceful Assembly
Construction plans suspended after tree occupation
Extinction Rebellion Denmark has occupied a tree in the Amager Fælled site for three weeks to protest the plan to dedicate part of the urban natural area in south Copenhagen to construction. Activists were removed from the site by police on 7th July 2021 at 4am. The civil disobedience action has led the Planning Appeals Board to temporarily suspend construction for the sake of protected wildlife at the site. A definitive decision will not be made until January 2022.

Jeg synes slet ikke vi har givet det her nok opmærksomhed på twitter i dag!

Det er lykkes @DanmarksNatur at få sat en (midlertidig) stopper for byggeriet på Lærkesletten på Amager Fælled! Det er intet mindre end historisk 👏

Stort tillykke til @AmagerFaelled 💚💚💚 #dkgreen https://t.co/SgzpcdCoNe

— Stine Linnemann - kommunalvalgskandidat København (@stinelinnemann) July 8, 2021
Expression
Institute for Human Rights formulates recommendations on freedom of expression on social media
On 27th May 2021, the Institute for Human Rights in Denmark released a report on freedom of expression on social media. The objective of the document was to provide recommendations for public authorities and policymakers that strike a balance between the limitation of illegal and potentially harmful content online and preserving freedom of expression. The Danish Institute advises public authorities and prosecutors to try cases against social media platforms according to national legislation in order to define the boundaries of their responsibility to regulate content online. Moreover, the Institute calls on the Danish government and EU authorities to ensure that social media platforms, when they have the duty to moderate content online, do this in line with human rights requirements. Overall, the Institute for Human Rights recommends that public authorities oversee the majority of content regulation tasks.