Nurses issue strike notice over breach of collective agreement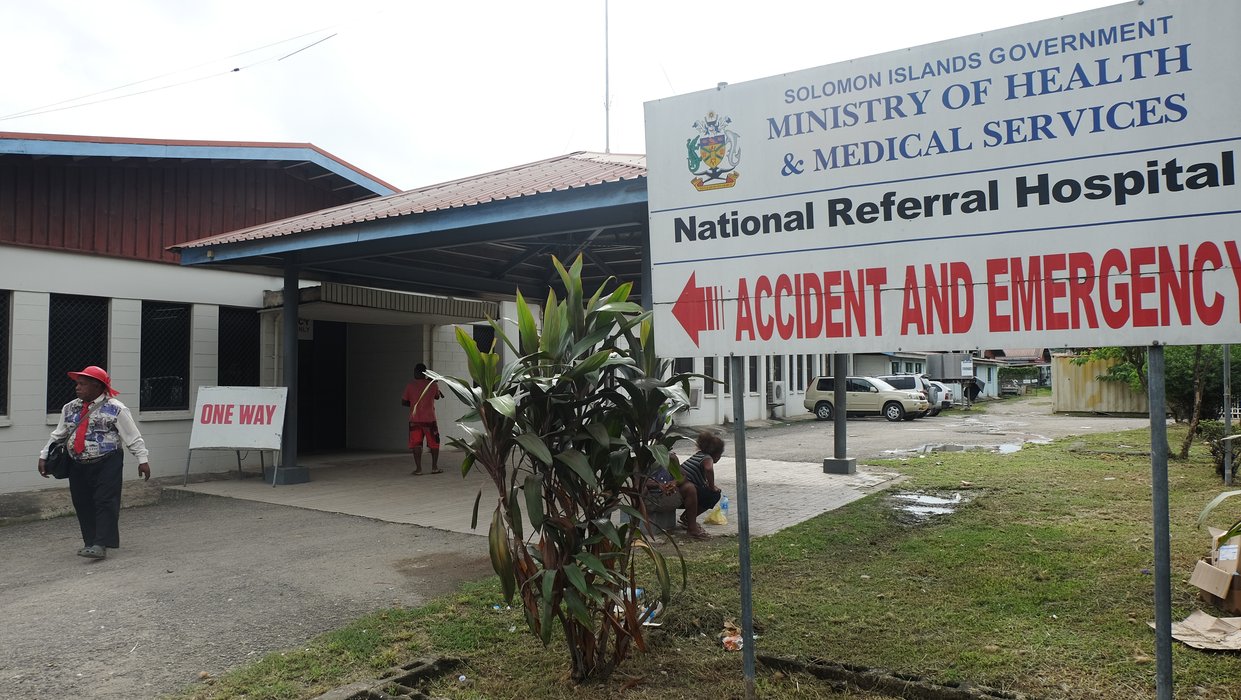 Peaceful assembly
Nurses issues strike notice
The Solomon Islands Nurses Association (SINA) issued a 28-day strike notice to the Ministry of Health and Medical Services (MHMS) on 23rd February 2018 over the Ministry's alleged breach of an agreement signed in 2007.
National General Secretary of SINA Steven Maitani said that under agreement, the Ministry of Health and the Ministry of Public Service had agreed to implement six action points for the nurses, which to date, had not been honoured by the respective ministries. They action items included issues related to claims, allowances, budgets and salaries. In addition, Maitani stated that:
"In 2016 we issued a strike notice and willingly called it off in light of their promise that their Office will deal with our demands in which we found later that all were partially done…on this note, we issue a strike notice of 28 days as we believe there are no more avenues for negotiation".
On 7th April, SINA extended its strike notice by a further 30 days.
Students hold sit-in protest on student welfare
Students in the Solomon Islands National University (SINU) organised a sit-in protest on 5th April 2018 to demand the SINU Council sign a Memorandum of Understanding (MOU) that will address issues they have raised with the university's management, including student welfare. They claimed the SINU Council is refusing to sign the MOU.
Solomon Islands National University Student Association President Reginald Ngati declared that:
"All we want is for them to sign the MOU so that the issues we raised with the management can be addressed...so tomorrow, we are going to stage the sit-in protest in front of the office of the vice chancellor...we want the SINU management to address the welfare of the students".
Protests over mining operation
As documented by the CIVICUS Monitor, there have been longstanding protests against a bauxite mining operation by Pacific Bauxite on Santa Cruz Island. Since then, tensions have continued to rise. In March 2018, protests reportedly took place at the office of the current provincial premier, David Maina, urging him not to renew Pacific Bauxite's license.
One of the leaders opposing Pacific Bauxite, Ruddy Oti, says that the real battle is trying to raise enough funds to challenge the legality of the miner's prospecting license in court. He says his group found a lawyer willing to take up their cause and have raised 15,000 (1,885 USD) of the 50,000 (6,283 USD) Solomon dollars needed to open a case.
On 3rd April 2018, the Business and Human Rights Resource Centre reported that it had invited Pacific Bauxite to respond to protesters' concerns but received no response from the company.
Expression
Indonesia's presence in Pacific grouping stifling discussion on West Papua
Solomons MP calls for dismantling of MSG https://t.co/QaFkpD7FwX pic.twitter.com/bMtVaz9whS

— RNZ Pacific (@RNZPacific) March 21, 2018
Politicians from the Solomon Islands have raised concerns about the admission of Indonesia into the Melanesian Spearhead Group (MSG). Solomon Islands Democratic Party MP Matthew Wale said Indonesia's presence in the MSG has had a chilling effect on Melanesian leaders' ability to speak out on human rights abuses and calls for self-determination in West Papua.
The five full members of the MSG are Papua New Guinea, Fiji, Solomon Islands, Vanuatu and the FLNKS Kanaks Movement of New Caledonia. Indonesia was granted associate member status in the group in 2015 and is seeking full membership.
Speaking in the Solomons parliament in March 2018, Deputy Prime Minister of the Solomon Islands Manasseh Sogavare said Fiji had breached MSG procedure by forcing the other four full members to accept Indonesia as part of the sub-regional grouping
He also said that Indonesia was suppressing the United Liberation Movement for West Papua, which had observer status in the MSG and is seeking independence for the indigenous people of West Papua from Indonesia.
Legislation on whistle-blowers protection in parliament
It was reported on 3rd March 2018 that the Whistle-blowers Protection Bill 2016 is making its way through parliament. According to civil society and media watchdog groups, such a bill would strengthen freedom of expression and press freedom in the country.