New law for stronger protection of journalists comes into effect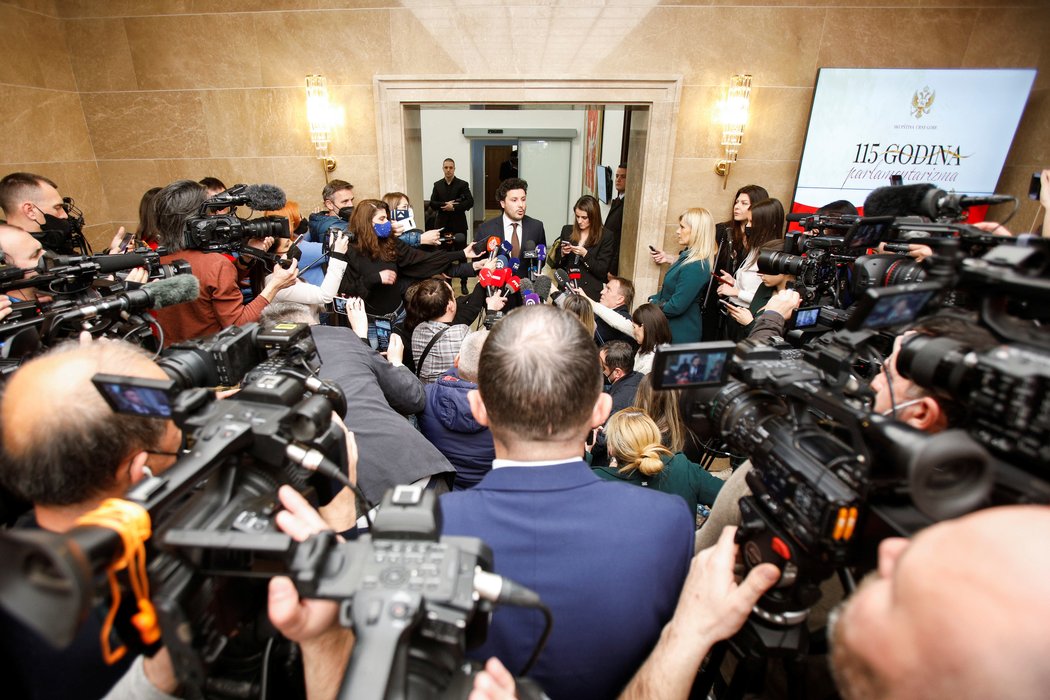 Association
Statements made by representatives of the ruling pro-Serbian Democratic Front (DF) during a parliamentary debate on the alignment of the Law on Social and Child Protection with the Law on Same-Sex Partnership law are considered to be hate speech according to representatives of the Ministry of Justice, human rights advocates, and Queer Montenegro. Additionally, these statements have been condemned by the Office of the Protector of Human Rights and Freedoms; the Center for Civic Education (CCE) demanded a firm reaction of the state institutions.
Peaceful Assembly
By organising a creative protest in front of the Ministry of Health, a group of citizens warned of the difficult epidemiological situation in Montenegro. Over 2,000 pairs of shoes were unveiled to represent those who had died from COVID-19. The organisers called on the authorities to introduce efficient measures to improve public health.

Workers of the Podgorica Aluminum Plant protestedin front of the government and the assembly buildings over the closure of the 50-year-old factory. The peaceful protesters demanded a meeting with government officials; however, no one received them.
Expression
On 19th November 2021, the Vijesti journalist Borko Žder received death threats while investigating illegal gravel exploitation activities in the city of Botun. While reporting on the same activities, the journalist Vuk Vujisić of the online portal PCNEN received death threats as well.

During reporting from the local election campaign in Mojkovac, journalist Nikoleta Rakocevic was verbally attacked.

Moreover, the Higher Prosecutor's Office obliged the journalist Nenad Zecevic to testify about his reporting on the Montenegrin security sector.

Separately, the police detained two suspects - potentially members of a criminal gang - who are accused of physically attacking and wounding journalist Olivera Lakic in 2018. One of the detainees is member of the national police, raising questions about the role of police.
According to a report of the Montenegrin Media Union (SMCG), the number of attacks on journalists in Montenegro was almost 50 percent higher in 2021 than in 2020, with 25 attacks recorded in 2021. The higher figures of death threats against journalists has been particularly highlighted. Beyond this generally antagonistic environment, the organisations Centre for Women's Rights and the Human Rights Action jointly condemned the continuous hate speech towards women in public or political life, calling on the government to take targeted actions.
The Law on Amendments to the Criminal Code of Montenegro entered into force in December 2021, aiming to safeguard and ensure stronger protection of journalists. With the amendment, new categories of criminal offences against persons performing public information work are introduced, which include: "Endangering Security", "Aggravated Murder", "Serious Bodily Injury" and "Coercion". Prior to entering into force, a broad coalition of civil society organisations advocated for the proposed changes. Moreover, the unanimous adoption of the law by the parliament of Montenegro is considered a strong sign, raising hopes of a more enabling environment for journalists with full respect for the freedom of expression.