New Australian law to crackdown on violent videos on social media may lead to censorship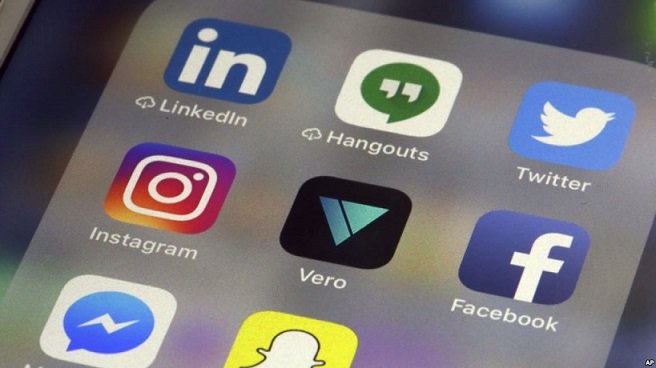 Several key developments relevant to civic space have taken place in Australia recently. In April 2019, the government passed legislation to crackdown on violent videos that critics believe could undermine freedom of expression. In February 2019 aboriginal activists occupied the Parliament foyer to protest against fracking and highlight environmental issues. Similarly, in March 2019, activists protested against the Carmichael coal mine, owned by Indian multinational Adani. Finally, in April 2019, animal rights activists organised coordinated protests against the meat industry. In the update below, the CIVICUS Monitor details these events.
Expression
Social media law passed that will penalise platforms for violent content
Australia passes social media law penalising platforms for violent content https://t.co/IE9Tcdai46

— Guardian Australia (@GuardianAus) April 4, 2019
On 4th April 2019, the Australian parliament passed new legislation to crack down on violent videos on social media. The 'Sharing of Abhorrent Violent Material' bill, an amendment to the Criminal Code, creates new offences for content service providers and hosting services that fail to notify the Australian federal police about "abhorrent violent conduct". The new legislation also contains provisions to prosecute groups for failing to "expeditiously" remove violent content. Violent conduct is defined as videos depicting terrorist acts, murders, attempted murders, torture, rape or kidnap.
The bill, drafted in the wake of the Christchurch terrorist attack, creates a regime for the eSafety Commissioner to notify social media companies that they are deemed to be aware they are hosting abhorrent violent material, triggering an obligation to take it down.
The Law Council of Australia president, Arthur Moses, said criminalising social media companies and executives was a "serious step" and should not be legislated as a "knee-jerk reaction to a tragic event" because of the potential for unintended consequences.
Civil society groups have also criticised the lack of consultation around the bill. Brett Solomon, executive director of Access Now, an international human rights and digital rights advocacy group said:
"By clamping down on the online platforms that allow for this rich exchange of ideas and information, we will inevitably hit the brakes on an open and free online space. Online platforms will be incentivised to err on the side of censorship and, when in doubt, block or remove the problematic video, audio or blogpost."
The U.N. special rapporteurs on counterterrorism and human rights and freedom of expression wrote to the government saying they had intended to provide comments on the proposed legislation, but the law was passed before they had an opportunity to do so. They said that they are "especially concerned that the unusually compressed timeline for debating and passing the Law failed to provide your government or members of Parliament with sufficient opportunity to consult with civil society and the public on the complex issues it raises".
Similarly, there are concerns over potential restrictions on citizen journalism. For example, streaming of violent content is permissible for journalistic purposes if a person works "in a professional capacity as a journalist". Worryingly, this does not extend to citizens or bloggers who may broadcast material in the public interest. This could impede the public's right to information as self-publishing authors may have their content unduly restricted.
Peaceful Assembly
Indigenous activists occupy parliament to protest environmental threats
A group of Aboriginal activists has launched a protest on environmental issues in Parliament House. They are singing "always was, always will be Aboriginal land" #auspol pic.twitter.com/flhOw5tMMC

— Greg Brown (@gregbrown_TheOz) February 13, 2019
In February 2019, about 100 Indigenous people and supporters occupied the foyer of Parliament House in Canberra to call for an end to fracking, coal mining and water sharing arrangements. The group held large colourful posters, made speeches and chanted for about an hour and a half.
Bradley Farrar, a clan leader of the Alawa aboriginal tribe from the Northern Territory joined the protests saying:
"Me and my people, we live off the land. If they do fracking in my land, everything will die - the water will die, the grass will die, the tree will die. There will be rocks and dirt that's all."
The protests were part of a larger meeting in Canberra of dozens of aboriginal leaders, elders and activists from across the country to discuss environmental threats. Amelia Telford from the Indigenous Youth Climate Network said Indigenous people were already feeling the effects of climate change. She said, "aboriginal and Torres Strait Islander people are hit first and worst by climate change."
Activists stop coal operations in protest of planned mine
Comrades across globe bring the business houses down if they go against the professional ethics and environmental.
The poster and the writing is 👏👏👏

Activists stop coal operations in protest of planned US$1 billion Australian mine https://t.co/kwy2EGvpkt via @ecobusinesscom

— Anand coming soon to Sennai (@sliceme) March 25, 2019
On 1st March 2019, anti-coal activist, Mark Simpson, from Bundaberg locked himself to a coal train blocking it from entering the Abbot Point coal terminal in protest against the planned construction of the Carmichael coal mine project. The Carmichael coal mine is owned by Indian multinational Adani and is believed to be one of world's biggest planned mining operations. Simpson used an elbow lock to attach himself to a train to continue the shutdown of the rail line before being cut free by police. He said:
"I am risking arrest and fines because the old political establishments have turned their backs on citizens they are employed to represent. Instead they are making dirty deals with some of the most corrupt resource companies that have ever been."
After police removed Simpson from the train, another activist Freya Nolin used a heavy-duty elbow lock to attach herself to the rail, stopping operations anew. The activist held a banner that said "Adani, this is only the beginning", before police took her away. Nolin was handed a AUD 10,000 (USD 7,172) fine on 2nd April 2019 by the courts.
As previously documented, Indian multinational Adani bought the Carmichael coal mine in northeastern Australia's Galilee Basin in 2010. The project has faced vociferous opposition within Australia, with activists describing the campaign against the Carmichael mine as "the biggest environmental movement" in the country's history.
Animal activists organise coordinated protests 
Dozens of Australia animal activists have been arrested following coordinated protests on streets and in slaughterhouses

"We're regular people who have had enough, we are killing the planet and killing animals at rates that are just unacceptable." https://t.co/pei5S6UrNh

— CNN (@CNN) April 8, 2019
Dozens of animal rights activists were arrested on 8th April 2019 as they coordinated protests in Victoria, New South Wales and Queensland to raise publicity about animal treatment and the ethics of eating meat.
The biggest protest took place in Melbourne, where more than 100 activists blocked a busy intersection in the centre of the city. The Melbourne protesters chained themselves to vehicles, preventing trams and cars from getting through, and held up signs saying: "This is a peaceful protest" and "SOS animal emergency climate emergency". 38 people were arrested. Nine people were charged in Goulburn, New South Wales after chaining themselves to machinery at an abattoir run by Southern Meats. Police were called to cut the protesters free.