Escalating concerns over right to privacy and freedom of expression on the net in South Korea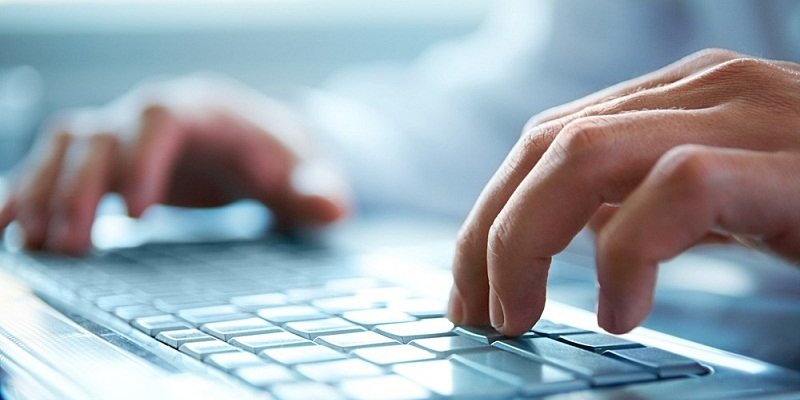 In March 2019, South Korea introduced a new internet filtering system to block user accounts that has raised concern among privacy and freedom of expression activists. In the same month, a journalist was targeted for an article which criticised the President, while women rights activists celebrated International Women's Day by protesting against the gender wage gap. In February 2019, protesters commemorate the death of a survivor and campaigner against sexual slavery during World War II.
Expression
New internet censorship system to block user content 
Big Brother Arrives on South Korea's Internet https://t.co/fJVu2AblMF pic.twitter.com/8bZMaDi9by

— Media Theory LLC (@mediatheoryllc) April 5, 2019
Despite South Korea's reputation for relatively open civic space, there are increasing concerns over people's right to freedom of expression and privacy online. On 11th February 2019, the South Korean media regulatory body, the Korea Communications Commission (KCC) announced that they plan to ban access to over 800 foreign-based websites which are mostly about North Korea, gambling, or pornography. The method, popularly referred to as the "https" ban, uses a Server Name Indication (SNI) field filtering system to block users' access to content on a certain server before it is encrypted.
Initially, the government's preferred method of internet censorship was to block individual URL addresses containing flagged content. But once websites began to use encrypted protocols that bypassed this ban, authorities resorted to Domain Name System (DNS) filtering, which blocks access to all websites using the same IP address as the flagged content. But even the DNS ban could do little to block servers that used better encryption methods or floating IP addresses.
On 7th March 2019, the KCC (Korea Communications Commission) announced that all internet-related organisations would have to abide by domestic laws regarding user data and privacy. Due to this move, the Moon administration received a petition with over 230,000 signatures criticising the move. Many have expressed concern that these steps are a "violation of privacy and can easily be used to exert mass censorship".
Sohn Ji-won, a lawyer at Seoul-based civic group Open Net, has criticised the system saying that "the government's move means more authority to control internet services providers as well as online users". She said she is "concerned that the government would decide on a list of websites to block according to its own subjective tastes".
These plans add to an increasing number of laws that restrict freedom of expression and imposes censorship in the country. Since 1948, South Koreans have had to abide by the National Security Act. This prohibits the 'praising, encouraging, or propagandising' of North Korea and came out of the state's division after World War II. It can result in imprisonment for up to seven years for those convicted of 'supporting' North Korea.
The Act on Anti-Terrorism for the Protection of Citizens and Public Securiity enables the NIS (National Intelligence Service) to remove any content posted online that they deem "a threat to security". This law also allows the NIS access to personal conversations and a whole host of other data, including financial records and location data. The Information and Communications Network Act also encourages companies to self-censor their websites.
Journalists targeted for critical reporting of President
#RSF condemns South Korea's Democratic Party for bashing journalists who are critical of President Moon Jae-in's policies. #YoukyungLee #ChoeSangHun #SouthKorea #NorthKorea #MoonJaeIn @YKreports @business @TheBlueHouseENG @Korea_FCC https://t.co/NShlPUR5Yg

— RSF East Asia (@RSF_eastasia) March 25, 2019
Journalists have condemned the targeting of a Bloomberg News reporter, Youkyung Lee, by the authorities for an article which criticised President Moon Jae-in. The controversy erupted in March 2019 after conservative lawmaker Na Kyung-won cited the headline of a Bloomberg story which described Moon as becoming the North Korean leader Kim Jong Un's "top spokesman at UN" during a visit to the United Nations in 2018.
The ruling Democratic Party of Korea spokesman Lee Hae-sik Lee subsequently issued a statement naming Bloomberg and the reporter involved, using a derogatory term referring to ethnic Koreans who work for the foreign press and describing it as "almost like treason". The day after, Lee Hae-sik attacked another journalist, Choe Sang-Hun of the New York Times, who had expressed a similar opinion. The Seoul Foreign Correspondents' Club issued a statement expressing "grave concern" over the ruling party's decision to single out a reporter, calling on the government to respect press freedom.
In response to this, South Korea's ruling party removed the statement posted on its website and apologised. Cédric Alviani, the head of the Reporters Without Borders (RSF) East Asia bureau called on President Moon to "explicitly denounce his party's statement and ensure that, in the future, it fully respects the principles of freedom of the press".
Peaceful assembly
Activists protest gender wage gap
In celebration of International Women's Day, a women's rally and parade was held on 8th March 2019 in Gwanghwamun Square in the capital city of Korea, Seoul. Many women's rights organizations such as the Korea Women Workers' Association and Women Link participated in the rally and held slogans that said "STOP at 3 p.m.", in protest at the gender wage gap. Protesters urged women to leave work three hours earlier than men at 3:00 pm as women are underpaid in South Korea , earning an average of 32 percent less than their male colleagues.
There have been a series of protests by women in South Korea including the #MeToo campaign in Korea and the 'Escape the Corset' movement that is challenging long-held beauty ideals. Similarly,  women in Korea still have the highest gender wage gap among OECD member states and are underrepresented in politics.
'Comfort women' survivor and activist dies but campaign continues
South Korean 'comfort women' activist Kim Bok-dong dies at 93. https://t.co/NoG7hOLWft

— Al Jazeera News (@AJENews) January 29, 2019
On 1st February 2019, dozens of people gathered in front of the Japanese embassy in Seoul to protest the used of forced labour and wartime brothels. They held the protest, marching with the coffin of Kim Bok-dong, a "comfort women" (a Japanese euphemism for women forced into prostitution and sexually abused before and during World War II) and campaigner who died in late January 2019.
Kim, who died in hospital after battling cancer, was one of the first victims to come forward in 1992 and became a fixture at weekly protests outside the Japanese embassy. Kim said she was 14 when she was first sent to a military brothel and forced into sexual slavery for Japanese soldiers in China, Hong Kong, Indonesia, Malaysia and Singapore. Kim was a vocal critic of a 2015 deal in which Japan apologised to the victims and provided one billion yen (USD 9.1 million) to a fund in Seoul to help them. Kim said the apology was not sincere because some Japanese leaders continued to deny the women were forced to work in brothels. Kim's last words were that "we have to fight until the end".
Currently, there are 23 registered comfort women who are still alive. Campaigners working on this issue continue to call for a formal apology and legal compensation for these victims.
Students arrested for protest outside US embassy
University students held a protest in front of the U.S. Embassy in Seoul on 31st January 2019, in response to recent U.S. calls for South Korea to increase its share of the costs to station U.S. troops on the peninsula. It was reported that five students from the Progressive Union of University Students attempted to rush through the front gate of the embassy but were stopped by police officers. As they attempted to hand over their letters of protest they were arrested for violating the assembly and demonstration law.
There have been a series of talks regarding the costs of U.S. troops stationed in South Korea and the majority of Korean public opinion has been against paying a 41 percent from the 2018 contribution of USD 850 million.