New government imposes legislative setbacks for civic space in Uruguay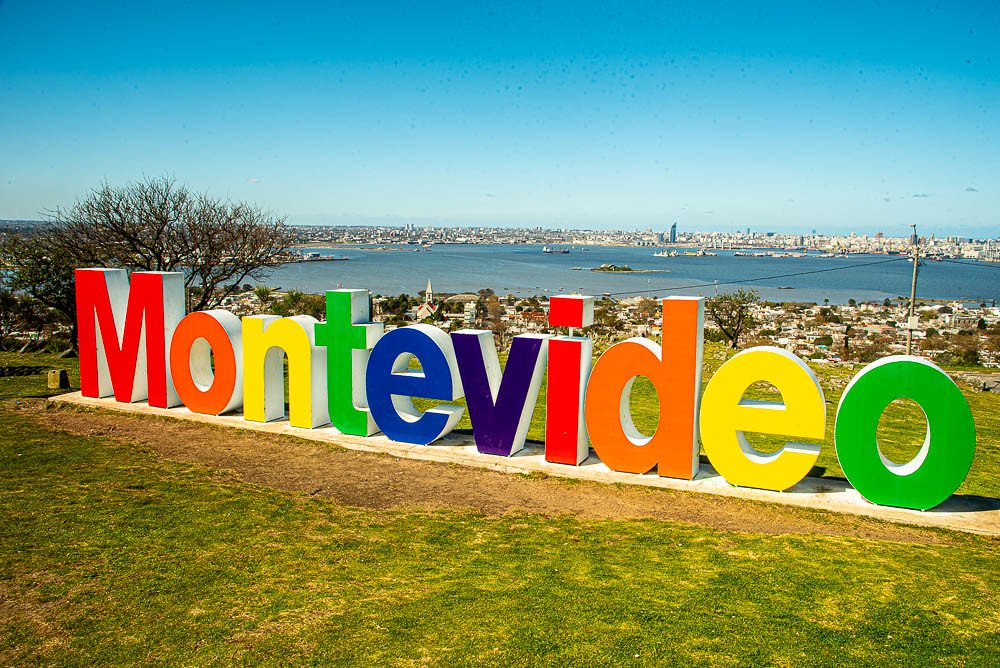 Peaceful Assembly
Approved "Urgent Consideration Law" limits strikes and protests
#Uruguay #Montevideo #NoALaLuc

Jueves 2 de julio marcha desde la Torre Ejecutiva hasta el Palacio Legislativo, en repudio al Proyecto de Ley de Urgente Consideración.

Referéndum para derogar la Luc Ya! #NoALaLuc #LoUrgenteEs pic.twitter.com/HaRBv56cY3

— MediaRed (@mediareduy) July 3, 2020
On 8th July 2020, Uruguay's parliamentarians approved the Ley de Urgente Consideración ("Urgent Consideration Law" - LUC) proposed by the country's new government, amid mass protests and strikes against it. As previously reported by the Monitor, this legislative package contains almost 500 articles proposing neoliberal reforms that impact public health, education, housing, employment, economy and security.
The new law also contains provisions that could potentially limit the right to strike (Art. 392) and which prohibit demonstrations that block traffic or circulation in public spaces (Art. 468 - 470), allowing the police to disperse such protests. In addition, new language extends the possibility for use of force in the policing of protests (Art. 45).The law also includes provisions that could lead to criminalisation of those criticising police forces, imposing jail time for behaviour that "insults" or "offends" police authorities (Art. 11).
Before the approval of the LUC, the Inter-American Press Association (IAPA) had expressed concern about this latter article, saying that it would overprotect the actions of the police. The legislation, IAPA argued, creates "a new crime of communication or a new criminal action contrary to constitutional principles on freedom of expression and of the press". The modified article in the approved legislation says press freedom and protests "will not be punished" but maintains the sanctions for offences against police authority.
Several national and international civil society organisations and human rights experts also criticised the legislation, arguing that some of its provisions would negatively impact freedoms of association, peaceful assembly and expression.
Uruguay's Frente Amplio, a coalition of left-wing and progressive political parties, condemned the bill and said the government had used urgency procedures with "the sole objective of swiftly imposing a government programme, modifying dozens of laws and policies through the abusive use of an instrument that is not intended for that purpose; and thus avoiding a profound social and political debate". After the LUC's approval, trade unions such as PIT-CNT said they would consult members about the possibility of opening a referendum process against the legislation.
Workers' strike and education protests
Marcha #14deAgosto en Montevideo#SinEducacionPublicaNoHayFuturo pic.twitter.com/U8XPhvs4m9

— AFUTU (@afutu_1) August 15, 2020
On 17th September 2020, trade union PIT-CNT convened a 24-hour national strike to denounce the lack of budget for social and human rights policies. During the strike, the union set up information booths in at least 20 central areas and neighbourhoods in Montevideo to talk to the population about the strike. PIT-CNT has demanded that the government act proactively with public investment to generate jobs rather than applying budget cuts. During a press conference, the union's president Fernando Pereira remarked that "the struggle is permanent," as thousands of workers face an economic crisis and increasing poverty amid the COVID-19 pandemic.
In a related development, on 14th August 2020, student and teachers' unions marched to demand a larger budget for the education sector. The mobilisation brought thousands to the streets to say "Without public education there is no future" in the context of disputed budget discussions. Student representatives argued against budget cuts and privatisation, demanding more scholarships and the renovation and construction of schools.
From 17th to 21st August 2020, teacher union Federación Nacional de Profesores de Enseñanza Secundaria (National Federation of Secondary Education Teachers - FeNaPes) also held a mobilisation week during the discussion of the national budget. In a statement, FeNaPes said:
"We are mobilising against an adjustment that puts at risk the quality of education that our students will receive. This cutback will result in overcrowded groups, cuts in teaching hours, and a lack of multidisciplinary teams, among other setbacks that will affect the most vulnerable sectors."
Diversity March brings thousands to the streets
Wearing masks, bearing signs and LGBTI+ flags, thousands of people joined the Diversity March in Montevideo on 25th September 2020. The demonstration was the largest public event to take place in Uruguay since the country implemented measures to respond to the COVID-19 pandemic. According to one of the march's coordinators, the key message sent by the protest this year was that Uruguay's LGBTI+ community will not "back down, nor accept any backward steps on their rights".
Association
On 12th August 2020, members of Frente Amplio were attacked while putting up election posters in Salto. According to news reports, the group was putting up posters for a local election candidate when a passerby began insulting them and tramping on the posters. The same attacker later came back with his 15-year-old son and started a fight with the group. Alberto Acosta was stabbed three times and had to be taken to a hospital for treatment. A woman was also punched and had her nose broken by the assailants. The attacker who stabbed Acosta was charged with aggravated assault and put in pre-trial detention for 180 days. His teenage son was also charged as a co-perpetrator and will spend 60 days at a correction facility.
In a separate development, in July 2020 Uruguay's Press Association (APU) denounced that broadcaster Equital had fired 20 media professionals - most of whom were unionised workers. Among the professionals dismissed was Roque Delgado, vice-president of television workers' union Sindicato Unificado de Trabajadores de Televisión para Abonados y Afines. APU condemned the media company's conduct, saying they "are concerned about union repression: most of those dismissed in this case are affiliated to the union and we see this as a way of beheading the labour organisation in places where there are many technical workers to reduce the union's influence".
Expression
Cuando uno es la noticia: Búsqueda da cuenta que la llamada amenazándome de muerte salió del penal de Libertad, según determinó Inteligencia que interrogó a la responsable de comprar la tarjeta que se usó para la llamada y a un homicida vinculado con ella.

— Gabriel Pereyra (@Gabrielhpereyra) July 9, 2020
On 17th June 2020, journalist Gabriel Pereyra received a death threat by phone. Pereyra is a journalist with TV channel Vtv, Sarandí radio station and the weekly newspaper Búsqueda. The reporter recently covered public security issues such as drug trafficking, confrontations between gangs and child sexual abuse. On the day he was threatened Pereyra had testified about his social media publications regarding death threats received by a narcotics prosecutor.
Pereyra said that "the anonymous caller made the threatening call alluding to Guillermo Cano, director of the newspaper El Espectador, who was murdered in 1986 by hitmen of Colombian drug trafficker Pablo Escobar". Investigations revealed that the call to the journalist came from a phone in the Libertad prison, as confirmed by Pereyra himself on his Twitter account.
Civil society organisation CAinfo issued a public statement expressing solidarity with the journalist and condemning the incident. Since 2014, CAinfo has been monitoring threats to freedom of expression and has already recorded more than 150 episodes affecting journalists and media workers in Uruguay. In their statement, the organisation highlighted the need to approve a safety protocol for journalists with agreed mechanisms that guarantee the integrity of the people threatened.
New media law could favour media concentration
#Uruguay | Sociedad Civil alerta que proyecto de nueva Ley de Medios retrocede en libertad de expresión, pluralismo, derechos de las audiencias y transparencia @GabrielKaplun @CAinfouy @Vozyvos @lemarubini @facardozo https://t.co/z1bDj65j1q

— OBSERVACOM (@Observacom) June 11, 2020
In April 2020, the Lacalle Pou government presented a new media law that would succeed the Communication Services Law 19.307 from 2014. The proposed legislation would enable greater media concentration, according to critics. Press freedom coalition Coalición por una Comunicación Democrática (Democratic Communication Coalition - CCD) stated that the new law would imply a setback in terms of rights, pluralism and transparency.
The CCD highlighted that the Law 19.307 was considered exemplary by international expert bodies at the time of its discussion. The current legislation is viewed as an important step forward in terms of freedom of expression, promotion of pluralism and diversity, protection and promotion of rights and independent regulation.
In contrast, the proposed bill does not include a series of entities defined in current law, which guarantee the independence of the implementing bodies from political, economic and media power, and which are intended to ensure transparency and social participation. This change in the legislation would also be a return to a previous situation in which the allocation of radio and television frequencies was made by exclusive decision of the Executive Branch, without the participation or control of independent bodies or the population.
"From the analysis of the draft project, a constant emerges: the largest and Montevideo-based businesspeople would receive the most benefit from its approval," said free expression advocate Gustavo Gómez about the bill. The project is under discussion in Uruguay's Congress.