More commitments to improve press freedom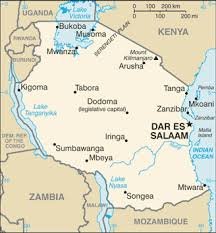 General Update
During a meeting with editors of major Tanzanian media outlets, President Samia Suluhu Hassan requested Tanzanians to give her more time to improve the country's economy before resuming the stalled new constitution process and allowing political rallies to begin. Political rallies have been banned since the announcement by former President John Magufuli of a blanket ban on such rallies. In practice, the measure has been selectively applied against opposition parties.
Association
Call for release of HRD, journalists and political opposition
On 5th May 2021, Haki Africa, a human rights group, released a statement calling on President Hassan to release 100 human right defenders (HRDs), journalists and political opposition members. Haki Africa made this appeal following the news of the pardoning of 5,000 prisoners on 28th April 2021. The human rights group claims that 100 HRDs were arrested in relation to the 2020 general elections and remain in prison.
HAKI Africa appeals to President Suluhu to release activists, journalists detained in Tanzaniahttps://t.co/wjWbJjNVee

— Citizen TV Kenya (@citizentvkenya) May 5, 2021
On 28th June 2021, leading opposition activist and CHADEMA party member Mdude Nyagali was set free by the Resident Magistrate's Court of Mbeya as the prosecution failed to present sufficient evidence to convict him on drug trafficking charges. As previously reported by the Monitor, Nyagali was accused of drug trafficking, a violation of Section 15 A(1) of the Drug Control and Enforcement Act (2005).
"Mwenyekiti @freemanmbowetz hatakaa magereza kwa kesi ya ugaidi au uhaini, kelele zitakazopigwa juu ya mwenyekiti Mbowe itakuwa ni zaidi ya masheikh wa uamsho, Mdude Nyagali pengine ukijumlisha kelele hizo ndio itakuwa robo ya kelele zitakazopigwa juu ya Mbowe" Tundu Lissu pic.twitter.com/aPhnpxj1W6

— Darmpya Blog (@darmpya_) July 22, 2021
Peaceful Assembly
President Hassan dedicated to promoting media development and upholding media freedom
On 14th June 2021, the Committee to Protect Journalists (CPJ) released a statement urging President Hassan to reform the restrictive media laws that stifle civic space and lead to self-censorship. Additionally, CPJ requested that the government investigate attacks against journalists. Freelance Journalist Azory Gwanda has been missing since 2017. Authorities have failed to effectively investigate his case with a view to determining his fate or whereabouts and holding those responsible to account. On 29th June 2021, in the above-mentioned joint meeting with the Tanzanian media outlet , President Hassan dedicated herself to promoting media development and upholding media freedom. President Hassan stated that her administration was willing to listen to and engage in communication with the media in order to enhance press freedom.
Her excellency the president of Tanzania is putting the nation to order. She has order for a review in the freedom of press, the covd19 approach , the investment policy e.t.c. more interestingly she has said that Tanzania must move with the rest of the world.the world is watching

— Bush Katende (@BushKatende) April 7, 2021