Migrant rights in the spotlight; protest calls for an end to COVID-19 measures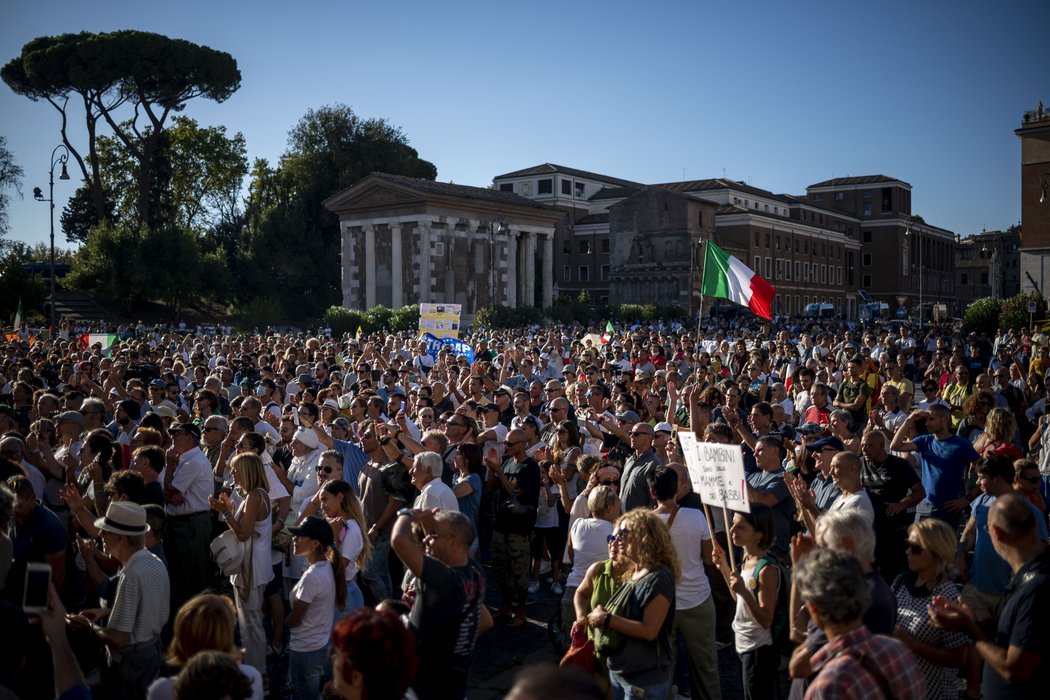 Association
On 2nd September 2020, after almost two weeks of waiting, Italy has given permission to NGO rescue ship Sea-Watch 4 to bring 353 migrants to the port of Palermo. The vessel had performed three rescue missions in the past weeks and had also taken on around 150 people from Louise Michel, a new rescue ship financed by British street artist Banksy. In an interview, Sea-Watch spokesperson Oliver Kulikowski said that the support from civil society groups, Germany's Protestant Church and Banksy had contributed to Palermo's decision to let the ship moor by creating "significantly more attention for sea rescue missions".
At the same time, The Federation of Evangelical Churches in Italy (FCEI) is calling for more legal and safe channels of migration to combat 'irregular' migration.
"We repeat, the only strategy to fight 'irregular' migration is that of opening legal, safe channels managed on a European level. In the meantime, our maximum solidarity goes to those who continue to save lives in the Mediterranean," - Paolo Naso, coordinator of Mediterranean Hope, the migrant and refugee programme, FCEI.
🔴BREAKING! Finally relief for survivors on board today! They have just been given the news they have a place of safety in #Palermo, Sicily; on the 11th day after the first #SeaWatch4 rescue in the #Mediterranean. The 353 people will first be transferred to a ship for quarantine. pic.twitter.com/q3dOm3k74q

— Sea-Watch International (@seawatch_intl) September 1, 2020
Peaceful Assembly
On 5th September thousands gathered in Rome to protest against the government's COVID-19 measures and the "dictatorship of the healthcare system". Protesters called for an end to the wearing of face masks and social distancing.
Expression
@ECPMF & #MFRR partners receive no response from Maltese and Italian governments after writing letter calling on them to make a thorough and robust investigation into threats made to journalist Nello Scavo. #SafeJournalists #PressFreedom #Malta
More: https://t.co/GEsewr8NSn pic.twitter.com/RFZ7NGt04O

— ECPMF (@ECPMF) August 27, 2020
A statement from Media Freedom Rapid Response (MFRR) calls on the Maltese and Italian governments to conduct an investigation into Neville Gafà (a former employee in the office of the Maltese Prime Minister) who made threats made against Italian journalist Nello Scavo from the national newspaper Avvenire.
In June 2020 Gafà responded to a post by Alarm Phone, an independent support organisation for people crossing the Mediterranean sea to the EU, commenting "stop your dirty business." When Scavo responded questioning this comment, Gafà wrote: "stop your dirty business. If not, we will be stopping you."
"This type of threat against a journalist is unacceptable and endangers journalists' ability to work free from intimidation and the threat of violence, especially due to the high number of threats against journalists in both Italy and Malta," the statement said.
The statement also notes that journalists in Italy face many threats, where there are currently over 20 journalists who require 24-hour police protection and over 190 cases that call for "vigilance protocols" due to threats, which often start online, made by organised crime networks, politicians, business owners and other unknown individuals or organisations.