Migrant Rights Defenders, Lawyers, Bloggers and Online Activists Under Threat in Qatar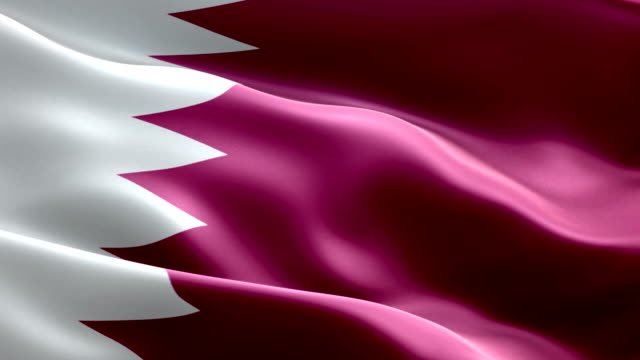 Expression
Malcom Bidali released from detention
On 2nd June 2021, defender of migrant workers' rights and blogger Malcolm Bidali was released after almost a month in detention in an unknown location, reports the Gulf Centre for Human Rights (GCHR). On the night of 4th to 5th May 2021, officials from Qatar's State Security Bureau arrested and arbitrarily detained Bidali. They did not disclose any information about his fate until 12th May 2021 when his detention was confirmed, but no information was divulged as to his whereabouts. On 29 May 2021, the Qatari Government Communication Office stated that Bidali had been charged with receiving funds from a foreign party for the purpose of spreading misleading information. In a call with his mother on 20th May 2021, he confirmed that he had been placed in solitary confinement since his arrest and did not have access to a lawyer.
#Qatar: On 02 June 2021, migrant worker rights defender and blogger Malcolm Bidali has been released but still faces trumped-up charges related to his peaceful and legitimate human rights activism. https://t.co/IxfHShJG5J

— Ankara Voice (@AnkaraVoice) June 21, 2021
In an appeal issued on 28th May 2021, Amnesty International stated that Bidali may have been the victim of a phishing attack that took place on 26th April 2021, when he received a suspicious link through his Twitter account. This attack is said to have facilitated his arrest by leading to the disclosure of his identity and address. On 31st May 2020, Bidali, a 28-year-old Kenyan who moved to Qatar in 2016, started writing a series of articles for the Migrants Rights Organisation on the rights of migrant workers. Qatar's treatment of migrant workers and its human rights record have been under the spotlight since it was awarded the hosting of football's 2022 FIFA World Cup. Bidali, who writes under the pseudonym "Noah", has shared his own personal experiences of being a migrant worker in Qatar and has criticised the authorities' failure to protect the human rights of migrant workers in Qatar. Bidali also works as a security guard. In his first article entitled, "Home Is Where Your Employer Sees Fit", he wrote about the poor housing conditions for migrant workers in Qatar, where six or eight people are crammed into 4 x 4-metre rooms.
Travel ban imposed on innocent citizens and human rights defenders
On 11th May 2021, 29 human rights organisations condemned the travel ban imposed on five innocent citizens, two of whom were imprisoned. The five citizens in question are Mohammed Yousef Al-Sulaiti, Saoud Bin Khalifa Bin Ahmed Al-Thani, Dr Najeeb Mohammed Al-Nuaimi, Abdullah Bin Ahmed Bu Matar Al-Muhannadi and Abdulaziz Bin Mohammed Bin Saoud Al-Abdulrahman Al-Thani. On 4th October 2020, Mohammed Yousef Al-Sulaiti was taken from his home and placed in solitary confinement in retaliation for a tweet in which he protested the issuing of a travel ban against him. His Twitter account disappeared after his arrest and he is still detained in a prison run by the State Security Bureau. Abdulaziz Bin Mohammed Bin Saoud Al-Abdulrahman Al-Thani, a member of the extended Qatari ruling family, posted a video on 17 March 2021 on his YouTube account, in which he said that he was living in the United Arab Emirates (UAE) where he was married to an Emirati woman and has a son and two daughters. He was ordered to return by the Qatari Government, complied with this order in July 2017 and has been banned from travelling ever since. Recent local reports indicated that he was imprisoned in April 2021 by the State Security Service in retaliation for his peaceful activities on the Internet.
Human rights lawyer banned from travel
Human rights lawyer Dr Najeeb Mohammed Al-Nuaimi is also amongst the five citizens. He has been subject to a travel ban since 08 January 2017 when he received a text message from the Public Prosecutor notifying him of the travel ban without explaining the reasons for this decision. Dr Al-Nuaimi is a well-known lawyer who provided pro bono representation to prisoners of conscience in Qatar. Abdullah Bin Ahmed Bu Matar Al-Muhannadi was placed under a travel ban on 1st September 2013 by the State Security Bureau, which also put security restrictions and monitoring on the use of his ID card. In 2007, the Ministry of Interior summoned him for interrogation after he published criticism of government corruption and the absence of the rule of law online. He was detained for three weeks at the end of 2007, after which he was released on bail. After further investigations into him in 2008, the Ministry of Interior decided to close the case. On 24th January 2021, the Qatar Lawyers Association posted a statement on its Twitter account condemning the arbitrary decision of the Bar Admission Committee to remove lawyer Abdullah Ahmed Taher from the list of working lawyers. On the same day, Rashid bin Nasser Al-Nuaimi, Chairman of the Qatari Lawyers Association, tweeted the following:
بيان #جمعية_المحامين_القطرية pic.twitter.com/UVMzfLTcwR

— جمعية المحامين القطرية (@QatarLawyers) January 24, 2021
"As the Chairman of the Qatar Lawyers Association, I say it clearly: We in the association are not against accountability, and no one is above accountability, however, we are against arbitrary and unfair decisions that violate the lawyer's right to investigate, confront, and prosecute." Rashid bin Nasser Al-Nuaimi, Chairman of the Qatari Lawyers Association
On 9th December 2020, writer and blogger Faisal Muhammad Al-Marzouki posted a tweet on his Twitter account saying goodbye to his followers after the Court of Appeal sentenced him to a three-month sentence, suspended for a period of three years, the seizure of his Twitter account and a fine of 30,000 Qatari riyals (approximately $8,239). According to the Gulf Centre for Human Rights (GCHR), he has been targeted as a result of recent tweets. For example, in a tweet published on 10th June 2020, Al-Marzouki criticised the Qatari education system, stating, "Nothing equals the corruption of education".