Mexico: attacks on environmental defenders on the rise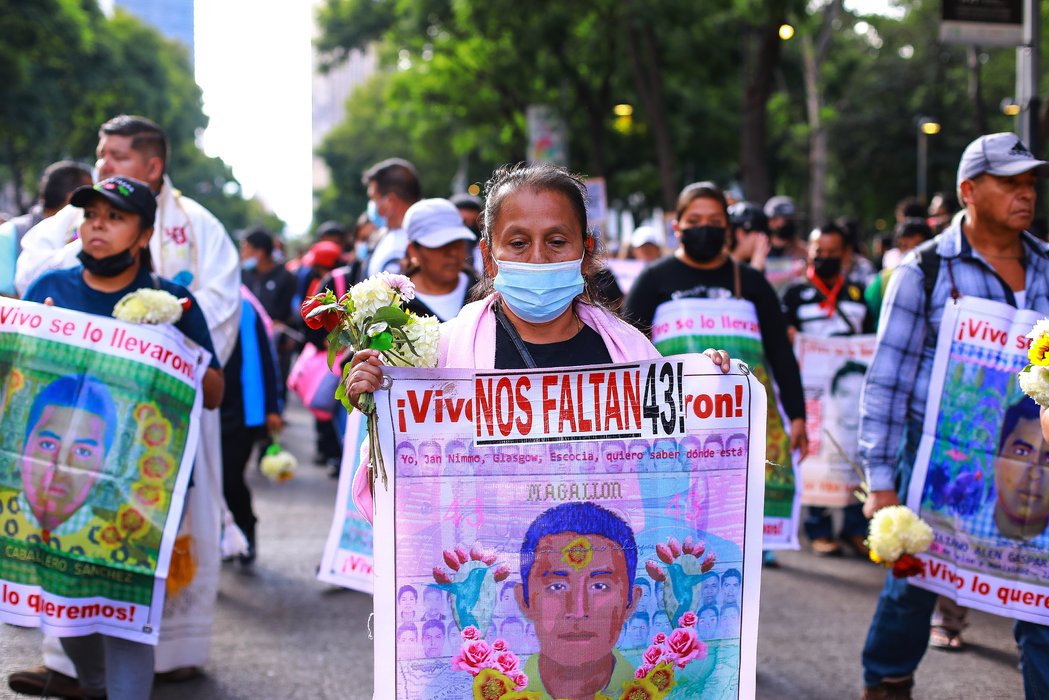 Association
Environmental defender found dead in Oaxaca
#Comunicado📰📢 ONU-DH condena el asesinato del defensor Filogonio Martínez Merino en Oaxaca y urge una investigación pronta y efectiva de los ataques contra la comunidad de Paso de la Reina.

👉https://t.co/zSxapbltkr pic.twitter.com/qN6Ywz1tct

— ONU-DH México (@ONUDHmexico) October 28, 2022
On 26th October 2022, environmental defender Filogonio Martínez Merino was found dead in the Piedra Blanca community, in the Santiago Jamiltepec municipality, Oaxaca. The defender, a member of the Consejo de Pueblos Unidos por la Defensa del Río Verde (Council of Peoples United for the Defence of the Río Verde - COPUDEVER), was one of the key local leaders in the resistance against the hydroelectric projects known as 'Paso de la Reyna' and 'Río Verde'. He is the sixth COPUDEVER defender killed since 2021. Oaxaca state prosecutors reportedly said the body did not show signs of violence, but the UN human rights office in Mexico and news outlets reported that Martínez Merino was killed in a drive-by shooting. The death is being investigated as a homicide, according to news reports.
On a related note, Mexico was the country with the highest recorded number of killings of environmental and land defenders in 2021, according to a report published by human rights organisation Global Witness in September 2022. The group said these killings happened every month in Mexico, totalling 54 killings in 2021, up from 30 the previous year. Over 40% of those killed were Indigenous people, including at least eight members of the Yaqui community. Over a third of the total number were forced disappearances.
Labour-related developments
On 19th September 2022, employees at Teksid Hierro elected the Los Mineros union as their representative to collectively bargain their next contract, ending an eight-year long conflict over union representation. Los Mineros, affiliated to the IndustriALL Global union, won against traditional union CTM with almost 80% of the votes. As previously reported on the CIVICUS Monitor, Teksid Hierro was accused of denying freedoms of association and collective bargaining to employees at the facility in a previous union election by blocking the election of Los Mineros to favour CTM.
In a separate but related note, on 3rd October 2022 the implementation of amendments to Mexico's Federal Labour Law of 2019 became effective, which include reforms mandating conciliatory/mediation processes before any claim is raised before the labour courts. The changes have the goal of creating a more efficient path to settle labour-related disputes.
Peaceful Assembly
Protests for environmental and land rights
Siete acciones de protesta contra "Ley de Aguas" en #Querétaro, en 2 meses. Habitantes manifestarán, por séptima ocasión desde el #10DeJunio, su inconformidad contra "privatización" del agua en ley aprobada por @Legislatura_Qro, y falta de diálogo de @gobqro #AguasConLaLeyDeAguas pic.twitter.com/48Ov8kc9Pt

— CUPI - UAQ (@CUPIUAQ) July 29, 2022
Over several months of 2022, civil organisations, environmental defenders, academic personnel and local residents in Querétaro protested against a new state law regulating water services which promotes privatisation and lacks provisions to address environmental concerns. Approved in May 2022, the legislation known as the "Concessions Law" has been widely criticised for setting disproportionate service concession arrangements for private operators. Between May and August 2022, the Red en Defensa del Agua y la Vida (Network in Defence of Water and Life - REDAVI) and other groups have organised protests, citizen festivals, discussion groups, artworks and local, national, and international press conferences. Frontline Defenders warned in August 2022 that three members of REDAVI were under investigation following their detention during a protest disrupted by police in June 2022.
On 23rd September 2022, Mexico City residents blocked traffic to protest the opening of a new mixed-use complex they claim was built illegally. The demonstrators accused the city and federal governments of allowing Torre Mítikah, the largest real estate project in Latin America, to be built without the proper permits. The complex sits in the heart of Xoco, a pre-Hispanic community with roots dating back to Mexico's pre-colonial era. Protesters also warned against the ecological impact of the complex.
On 26th October 2022, about 200 Indigenous Tzotzil people, or about 57 families, protested in Chiapas against forcible displacement resulting from armed groups' encroachment on their land. The families were forced out of their village in the Chenalhó municipality following a month-long conflict between two armed groups over a parcel of land, which has reportedly left at least one person dead, 20 homes burned and 246 people displaced. The protesters held banners and shouted slogans calling for justice and restitution of their lands.
Other protests
Hoy se cumplen 8 años de la desaparición forzada de los 43 estudiantes de #Ayotzinapa. En Ciudad de México, sus madres, padres y familiares convocaron a una marcha para exigir su localización, justicia y verdad.#Ayotzinapa8años pic.twitter.com/wbqX05xNT3

— adondevanlosdesaparecidos.org (@DesaparecerEnMx) September 26, 2022
On 26th September 2022, demonstrators marched to mark the anniversary of the 2014 disappearance of 43 students of the Ayotzinapa teachers' college in Iguala, Guerrero. An estimated five thousand people took part in a march in Mexico City, where some isolated incidents of vandalism were recorded. In Iguala, after a peaceful family-led protest ended and most of the people left, some students allegedly vandalised buildings and torched vehicles. Days earlier, in another demonstration over the disappearances, protesters clashed with police in front of the Attorney General's Office and several police officers were injured.
On 25th September 2022, about a thousand people participated in the March for Peace and Union in Mexico City, in rejection of militarisation of domestic issues. They demanded better strategies to address crime and insecurity.
On 28th September 2022, thousands of women demonstrated to demand the decriminalisation of abortion, in commemoration of the Global Day of Action for the Decriminalization of Abortion. Across the country, women took to the streets in defence of sexual and reproductive rights. Separately, anti-abortion organisations organised marches in several cities on 9th October 2022, in a demonstration titled "March for women, life and peace."
On 2nd October 2022, about 4,000 people marched in Mexico City in memory of the hundreds of students killed by a paramilitary group on 2nd October 1968. "Justice now. No to militarisation. No to impunity," read a banner held by members of the Committee of 68, survivors who led the demonstration. Hundreds of police officers confronted protesters at points along the route, while some vandalism was reported in the city's historic centre. The march commemorated 54 years since the death of more than 300 students in a massacre by the army and government paramilitary group Olympia Battalion against a peaceful demonstration 10 days ahead of the 1968 Olympic Games.
On 14th October 2022, Venezuelan migrants seeking asylum in the U.S. protested in the northern Mexican border town of Matamoros. Some protesters chained themselves together and painted their hands white in a symbolic gesture of peace. They were demonstrating against a new U.S. plan to grant legal entry for up to 24,000 Venezuelans who arrive by air with a US-based sponsor, while expelling those caught crossing the border with Mexico. Similar protests took place in September 2022.
On 20th October 2022, student teachers in Michoacán blocked traffic and set a vehicle on fire during protests to demand more jobs in the state's public schools. The protesters, organised by student organisation ONOEM, want the state to reserve 3,200 teaching positions for members of recent graduating classes. Michoacan's Public Safety Department said that a contingent of protesters commandeered a delivery truck in the town of Paracho and set it on fire. Three people were arrested in connection with the arson, and student teachers staged violent protests later in October to demand their release. ONOEM vowed to continue to shut down the state's highways and block the rail line until demands are met.
Expression
Mexican authorities must immediately and properly investigate threats against journalist Rodrigo Bustillos and guarantee his safety.https://t.co/RB95VuCdRP

— Committee to Protect Journalists (@pressfreedom) September 20, 2022
On 13th September 2022, journalist Rodrigo Bustillos was threatened at gunpoint while he walked in a street near the centre of Tehuacán, Puebla. Bustillos is a reporter in Tehuacán working with news sites Domingo7 Tehuacán and Grupo Entiempo Comunicaciones. The journalist told the Committee to Protect Journalists (CPJ) that the men approached him on a motorcycle and that one of them embraced him and showed him a loaded pistol, saying the bullets would be "for him" if he did not stop reporting. Bustillos said the men did not refer to specific coverage, but he believes they may be affiliated with Las Burras, a local criminal gang linked to several violent incidents in the area in recent months.
In September 2022, independent journalist Emmanuelle Steels received multiple threatening messages related to her work investigating local politicians. Steels is a Belgian journalist who works as a correspondent for several European radio stations in Mexico City. She received multiple messages on Twitter from an account which mostly interacts with journalists who have investigated alleged members of a kidnapping ring. The account holder published photos indicating they have physically followed or monitored Steels. Their messages also accused her of lying, and told her to leave the country.
In a similar case, Vicente Serrano, director of the digital medium Sin Censura, received multiple threatening messages on Twitter related to the media outlet's work. On 3rd September 2022, for example, he received a message that said, "the next time we see you on the street leaving the restaurant, you will no longer broadcast." These messages follow several other threats and attacks on Serrano and Sin Censura in May 2022. Serrano filed complaints with officials, including the Attorney General of Mexico City and the Special Prosecutor for Attention to Crimes Committed against Freedom of Expression (FEADLE).
On 20th September 2022, journalist Roberto Flores went missing in Comitán, Chiapas. The International Federation of Journalists reported the case on 30th September, highlighting that by then the reporter had been missing for ten days. The disappearance was reported to the State Attorney General's Office by Flores' wife, and was under investigation. Flores is the founder and editor of Chiapas Denuncia YA, a Facebook page with 66,000 followers that publishes citizens' reports about crime, security and alleged government corruption. According to the CPJ, around the time of Flores' disappearance, Chiapas Denuncia YA posted a report about criminal gangs in the city, which was removed shortly afterwards.
In a separate case, early in October 2022 a journalist and human rights defender faced intimidation by a local official in Zapopan, Jalisco. Jade Ramírez Cuevas was covering a protest at the State Human Rights Commission when a communications official interrupted an interview she was conducting with a member of the Commission's staff and prevented the interview from continuing. The communications official reportedly accused Ramírez Cuevas of provoking the protest. According to IM-Defensoras, she has been targeted by officials in Jalisco throughout her career.