Media watchdog criticises suspension of journalists in Tonga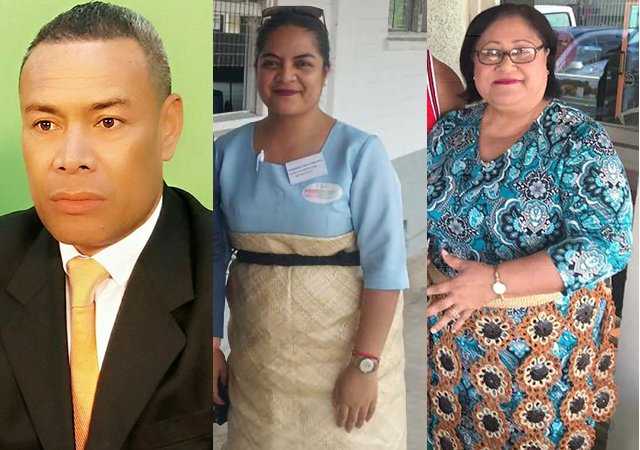 Expression
In January 2020, three journalists were suspended over allegations they "attempted to incite distrust in the government". According to a news report, action was taken against Studio Manager Setita Tu'i'onetoa and television anchors Vilisoni Tu'iniua and Salamo Fulivai from the Tonga Broadcasting Commission (TBC) after complaints were filed against them.
Former minister 'Etuate Lavulavu claimed an incriminating audio recording of him, parts of which were broadcast on Television Tonga's news, was doctored and twisted to discredit him. The TBC news story, which was also carried by Setita on her Facebook page, alleged that Lavulavu manipulated members of parliament before the People's Party won the premiership election and formed the government. He accused the national radio and television service of not giving him a chance to respond to accusations against him
In November 2019, Prime Minister Pōhiva Tu'i'onetoa "advised" Tonga Broadcasting Commission chair Piveni Piukala to investigate the three journalists:
The Pacific Freedom Forum co-chair Ofani Eremae said the suspensions would dissuade journalists from questioning the government. She added:
"The message that is being sent to the workers or the journalists at Tonga Broadcasting is that if you say something or do something that seems to be against the Tongan government you're going to get suspended or you're going to get sacked."
Eremae said the forum was calling for "transparency" over the suspensions, which had added to the ongoing history of "intimidation" at the broadcaster.
As previously documented in 2017, the Prime Minister removed the Tongan Broadcasting Commission (TBC) news editor Laumanu Petelo and news manager Viola Ulakai from their positions in the newsroom, accusing them of "unfair reporting" of the government. He also described them as "an enemy of government" at one stage.