Mass protests over fuel prices erupt across the country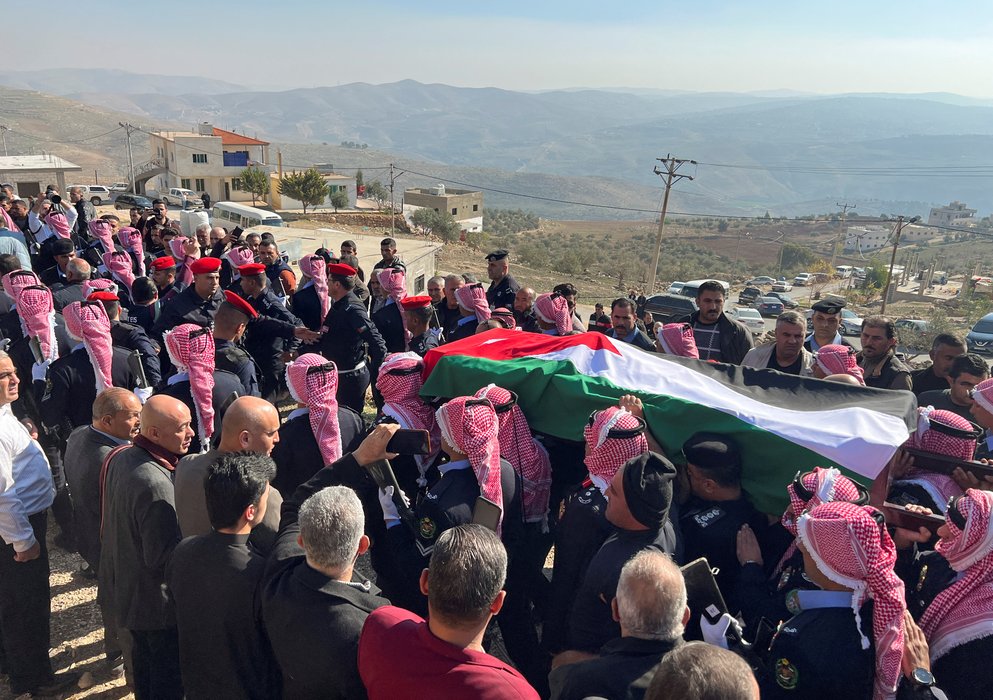 Introduction
Jordan presented its Voluntary National Review (VNR) report during the High Level Political Forum (HLPF) in 2022. The engagement of Jordan in the VNR process allowed civil society organisations to raise their concerns on social and economic policy-making processes and the need for an enabling environment for civil society to contribute to achieving sustainable development.
During the HLPF, Phenix Center Director Ahmad Awad delivered a statement in which Jordan faces the same challenges as the world – the COVID-19 pandemic, the war in Ukraine and other external shocks. However, its economic imbalances such as chronic state indebtedness, stagnant economic growth and high levels of unemployment and poverty were not caused by them. Rather, they were present before and worsened due to international financial institution (IFI) led austerity policies. This comes at the detriment of vulnerable groups. 56 per cent of those registered with Social Security earn $700 per month and less, not enough to cover living costs in light of rising inflation, despite government plans to achieve a rate of 8 per cent by 2025. It now stands at 24 per cent. Jordanians are now more vulnerable to poverty than they were five years ago.
Along with discriminatory laws against women, the economic participation of women is at 13.7 per cent, while 31.5 per cent of women are unemployed. In addition, increased domestic violence documented shows that despite domestic governmental policies, a joint effort of government and societal actors is needed to achieve gender equality.
Economic growth is stagnant at around 2 per cent. This is not sufficient to create enough decent jobs for all. Unfair tax policies weaken the economy's capacity to grow. Currently, 22.8 per cent of workers are unemployed, with half of the workforce working informally. Migrant workers, refugees and women are the first to suffer from the lack of protection. Inequality in Jordan remains a problem and is increasing, in particular given the low wage levels for the majority of workers.
However, Awad also highlighted that civil society has worked and will continue to implement various reform policies, however, it needs a more enabling environment to do so.
Peaceful Assembly
In December, mass strikes by public transport drivers including truck drivers erupted, calling for a reduction in fuel prices and the removal of government taxes. The initial strike began on 5th December 2022 in Maan and spread to other parts of the country, where some protests turned violent. On 15th December 2022, a police officer was killed during clashes. Following this, the government has cracked down on protests and deployed anti-riot police throughout the country. Authorities have used excessive force to disperse protesters and had arrested 44 people as of 22nd December 2022.
Amid the protests, the social media platform Tik Tok was banned by the government as, according to the Public Security Directorate, it was used "for glorifying hate speech and for inciting chaos, attacking law enforcement agencies and property and blocking roads."
Expression
On 31st July 2022, the North Amman Court decided to extend the detention of woman human rights defender (WHRD) Sumaya Abu Nabaa for an additional week in Juwaida prison in the capital, Amman. 
🇯🇴#Jordan: Since her arrest on July 26, Sumaya Abu Nabaa launched an open-ended #HungerStrike, amid calls to lift restrictions on freedom of expression, and to release her and other prisoners of conscience. @GulfCentre4HR

Read More: https://t.co/szOmu0uWNP#الحريه_للناشطه_سميه

— IFEX (@IFEX) August 2, 2022
The Jordanian activist faces four charges, including "broadcasting false news abroad under Article 132 of the Penal Code, which would undermine the prestige of the state, defaming an official body under Article 191 of the Penal Code, and writing letters with the intent of inciting sectarian and racial strife under Article 150 of the Penal Code, in addition to publishing prohibited documents." Her arrest comes after she published a post on social media about the killing of a nursing student at a university.
On 15th August 2022, seven unidentified men, including two in military uniform, arrested Adnan Al-Rousan - a prominent Jordanian columnist who writes critically about the government on Facebook - from his home in Amman. The journalist allegedly violated Jordan's cybercrime law by writing articles "insulting to Jordan" and "offensive to the national approach and fabric, and insulting the cohesion of Jordanian society and state institutions."
A statement issued by the Committee to Protect Journalists called for his immediate release:
"Jordanian authorities should immediately release columnist Adnan Al-Rousan and cease prosecuting journalists for their criticism of the king or government policies. Journalists must be allowed to reveal the truth about what's happening in their country and hold officials responsible to account, without any fear of retaliation."