Scores arrested during Black Lives Matter protests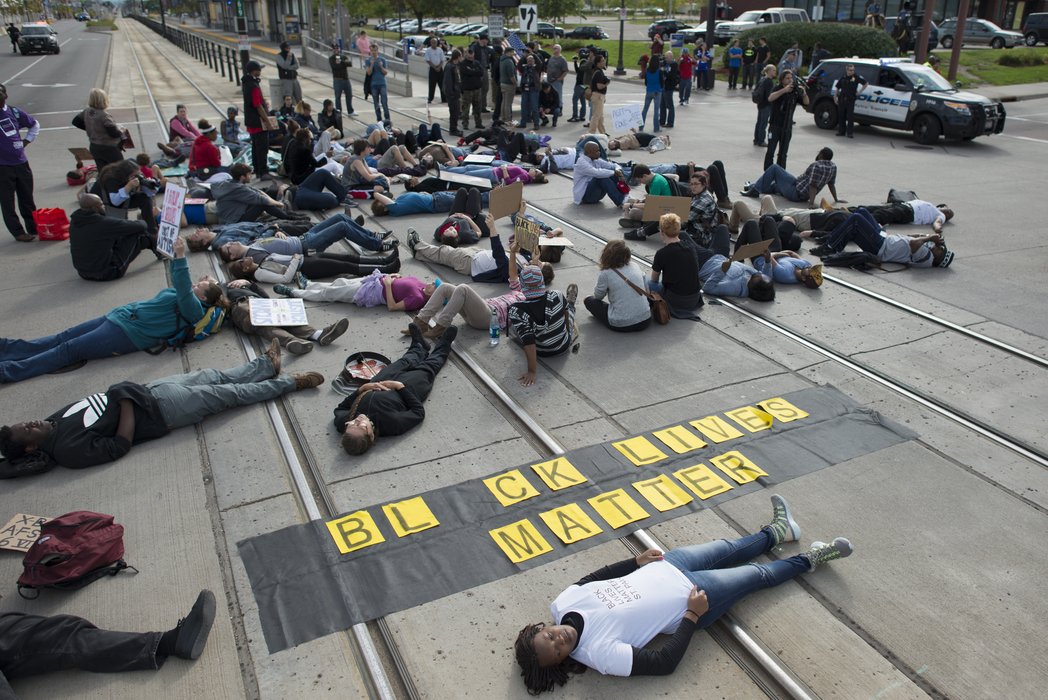 Association
UN Special Rapporteur Maina Kiai completed an official visit to the USA on July 27th and announced his preliminary findings during a press conference. On the matter of freedom of association, Kiai said he was "concerned that US counter-terrorism legislation unduly curtails the right of associations to engage in humanitarian and peace building work abroad." The Special Rapporteur's words highlight the growing obstacles facing civil society organisations in the USA. There is some cause for optimism, however, as the Financial Action Task Force revised its Recommendation 8 and Interpretive Note, documents which are supposed to guide how governments draft domestic anti-terror and anti-money laundering legislation.  The new language clearly acknowledges that not all non profit organisations are at risk of being used for terrorist activities and directs countries to undertake a risk-based approach when considering measures to counter the financing of terrorism.
Peaceful Assembly 
Thousands of demonstrators came out to protest against the police killings of two black men, Alton Sterling in Baton Rouge, Louisiana, and Philando Castile in St. Paul, Minnesota. On July 8th, during a peaceful protest in Dallas, Texas a gunman opened fire on police, shooting twelve and killing five. The gunman acted alone and was unaffiliated with Black Lives Matter (BLM), the lead group coordinating that night's peaceful protest. 
As Black Lives Matter protests continued across the country, mass arrests have become common. In the week following the Dallas shooting, at least 200 arrests were made in major cities, including Baton Rouge and Baltimore, Maryland. On 10th July, DeRay McKesson, a leading BLM activist, was arrested during a protest in Baton Rouge. McKesson is now suing the city of Baton Rouge for excessive force and responding in a "militarised and aggressive manner" to the demonstrators.
These troubling events underline the message given by UN Special Rapporteur, Maina Kiai, in his July 27th statement: 
Racism and the exclusion, persecution and marginalization that come with it, affect the enabling environment for the exercise of association and assembly rights…. Testimonies in Ferguson and Baton Rouge about deleted video recordings from devices taken away by the police are worrisome. The recent news that Christopher LeDay, the man who videotaped Alton Sterling's death, allegedly was handcuffed, jailed, taken in on false charges and is now not allowed back at work is an illustration of such intimidation, harassment and its far-reaching effects on people recording police officers.
Kiai also highlight a key obstacle for the USA's protection of freedom of assembly: 
I wish to underscore the challenges of exercising the right to peaceful assembly when there is open or concealed carriage of guns. The presence of guns clearly has a dissuading effect on participating in an assembly, especially on controversial or emotional topics… Moreover, police told me how difficult, and scary, it is to police a protesting crowd armed with guns, and especially concealed weapons.
The Republican and Democratic National Conventions were held on 18th to 21st July and 25th to 28th July respectively. Despite numerous protests surrounding the three-day conventions, demonstrations remained peaceful, with some minor arrests made against protests trespassing beyond convention perimeters.
Expression
There have been some positive developments in the protection of freedom of expression in recent months. On 30th June, President Obama signed the FOIA (Freedom of Information Act) Improvement Act. This new legislation will force government agencies to maintain greater transparency and will make it easier for journalists, non-governmental organisations and the public to  access public documents. The bill also directs the Office of Management and Budget to establish a single-access website to allow requesters to submit FOIA requests and track the status of their requests, while granting more oversight powers to the Office of Government Information Services (OGIS). 
This law was signed into effect just a week after the Senate rejected FBI plans to expand surveillance and proposed amendments to the Patriot Act. At the same time, it was recently revealed that the FBI's power, provided by rules stated in the "Domestic Investigations and Operations Guide", to investigate and to obtain journalists' phone records limits the freedom of the press and of expression in the USA.