Malaysian police ramp up persecution of Al Jazeera, journalists and activists to stifle criticism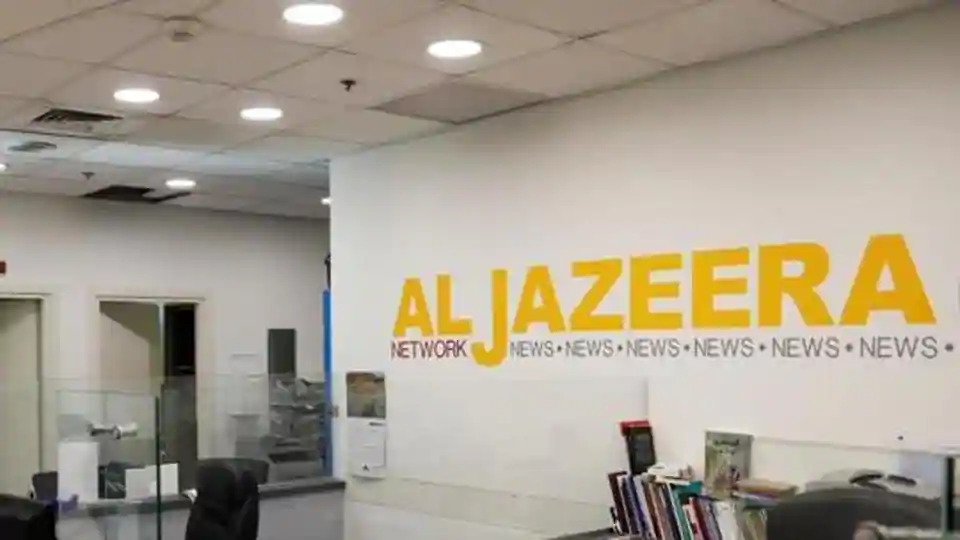 Since April 2020, there has been a systematic campaign of judicial harassment by the Perikatan Nasional government targeting the media and journalists for their reporting, including Al Jazeera and independent news outlet Malaysiakini. The authorities are pursuing activists and government critics, as well as opposition parliamentarians, using an array of restrictive laws to stifle criticism. Individuals calling for or holding peaceful protests have also been questioned or arrested.
Expression
Al Jazeera targeted for documentary on abuse of migrant workers
International news outlet Al Jazeera is facing an investigation as well as harassment for a documentary "Locked up in Malaysia's Lockdown" that was broadcasted on 3rd July 2020 which focused on the plight of thousands of undocumented migrants detained during raids carried out in areas under tight coronavirus lockdowns.
Malaysian officials claimed the report was "inaccurate, misleading and unfair". Al Jazeera has strongly rejected the allegations. The police are reportedly investigating the Al Jazeera staff for sedition, defamation and violation of the Communications and Multimedia Act. On 10th July 2019 the police interrogated six reporters and staff members of the broadcaster in relation to the documentary.
Individuals involved in the production of the video have been targeted with online harassment, death threats and disclosure of personal information.
On 19th July 2020, the Malaysia National Film Development Corporation (FINAS) announced that a preliminary investigation into the production revealed that Al Jazeera had not obtained the necessary licence to produce the video. However, the authorities had not required such a licence before, and Al Jazeera stated that the documentary does not fall into the category of film requiring a licence. Human rights groups believe these actions are a retaliation against the outlet for abuses exposed in the documentary.
In response to the probe, Shawn Crispin, senior Southeast Asia representative of the Committee to Protect Journalists said:
"Malaysian authorities should cease their witch hunt against Al-Jazeera and stop using legal threats to harass their reporters and staff members. Prime Minister Muhyiddin Yassin's government should stop treating journalists as criminals and allow the press to report on issues of public interest without fear of reprisal."
Immigration Dept: Rayhan Kabir to be deported, permanently banned from entering Malaysia https://t.co/gfLuFQDczs

— Malay Mail (@malaymail) July 25, 2020
The police have also arrested Mohammad Rayhan Kabir, a young Bangladeshi who spoke in the documentary aired by Al Jazeera. The immigration department had revoked his work permit and he is facing deportation.
On 4th August 2020, Malaysian police raided Al Jazeera's Kuala Lumpur office and seized two computers, the news network said. The offices of broadcasters Astro and Unifi TV were also raided by the police and government watchdog Malaysian Communications and Multimedia Commission (MCMC). It is believed the raids are due to their broadcast of the Al Jazeera documentary.
Independent news portal Malaysiakini facing contempt charges
Heading to court this morning for the contempt of court case against Malaysiakini's Steven Gan. https://t.co/c8CYKujjm3

— Aidila Razak (@aidilarazak) July 12, 2020
On 15th June 2020, Attorney General Idrus Harun filed criminal contempt proceedings against independent news outlet Malaysiakini and its editor-in-chief, Steven Gan. Known for its impactful reporting on human rights issues, Malaysiakini is one of the country's leading web-based newspapers and has regularly faced restrictions and judicial harassment because of its reporting.
The proceedings related to comments by readers on the Malaysiakini portal that were allegedly critical of the judiciary. The Attorney General said the comments had eroded public confidence in the courts. The authorities invoked Section 114A of the Evidence Act 1950 to demonstrate Malaysiakini's responsibility for user-generated content posted on its website.
Police officers have also independently opened an investigation into the comments on the Malaysiakini website under the Communications and Multimedia Act 1998 and the Penal Code.
On 19th June 2020, civil society groups ARTICLE 19 and CIVICUS criticised the prosecution of Malaysiakini saying that these actions were "the latest in a series of attacks on press freedom in Malaysia by the Perikatan Nasional government". Reporters Without Borders (RSF) also called on the justice system to "drop the spurious contempt of court proceedings" saying that there has been "an alarming surge in violations of journalistic freedom since the new coalition government took over".
The hearing in the case was held on 14th July 2020 and if found guilty an indefinite prison sentence and fine could be imposed.
Journalist probed for report on raids against foreign nationals
Other journalists have also been targeted for their reporting during the pandemic. ARTICLE 19 reported in May 2020 that police had summoned South China Morning Post journalist Tashny Sukumaran concerning her reporting on the mass arrest of foreign nationals in Kuala Lumpur. In an article published on 1st May 2020, Tashny and co-author Bhavan Jaipragas described immigration raids targeting undocumented migrants and highlighted concerns that these actions could undermine efforts to combat the spread of COVID-19.
On 3rd May 2020, Tashny announced on Twitter that she had been summoned by the police for questioning under Section 504 of the Penal Code for "intentional insult with intent to provoke a breach of the peace" and Section 233 of the Communications and Multimedia Act for "improper use of network facilities or network service".
Editor being investigated for articles on a hospital fire
COMMENT | Stop the harassment of Boo Su-Lyn https://t.co/7MujXe17u8 pic.twitter.com/jWJNLZasfR

— malaysiakini.com (@malaysiakini) June 29, 2020
The editor-in-chief of a health news portal CodeBlue is being investigated under the Official Secrets Act over articles pertaining to a hospital fire several years ago.
On 26th June 2020, it was reported that Boo Su-Lyn was being investigated under the Penal Code and Official Secrets Act 1972 over articles written about a 2016 fire at the Sultanah Aminah Hospital in Johor Bahru city. She said the article, published in March 2020, covered "declassified findings" of the independent investigation into the October 2016 blaze which killed six patients.
Human rights group, the Centre for Independent Journalism (CIJ) condemned the continued use of repressive laws such as the Official Secrets Act (OSA) saying it threatens media freedom and created barriers to the right to information. The organisation stated that this is seen as part of a deliberate and concerted series of actions aimed at silencing the media and curtailing the raising of critical questions of public interest. They called for investigations to be dropped.
Book on 2018 elections banned due to cover
On 1st July 2020, it was reported that the government has banned the printing, publishing and sale of a book because of its cover that allegedly demeaned the Malaysian state crest. Home Minister Datuk Seri Hamzah Zainuddin stated he had exercised powers conferred by subsection 7(1) of the Printing Presses and Publications Act 1984 to ban the book.
The authorities also raided the publisher's office and seized copies of the book entitled 'Rebirth: Reformasi, Resistance And Hope in New Malaysia' which features articles from political analysts and journalists as well as reports on the 2018 general election.
Since then, police have questioned South China Morning Post (SCMP) journalist Tashny Sukamaran and seven Malaysiakini journalists, who authored chapters in the book, as well as the graphic artist behind the cover of the book. The police previously said they were investigating the matter under the Emblems and Names (Prevention of Improper Use) Act, the Printing Presses and Publications Act, the Sedition Act and the Communications and Multimedia Act.
Human rights group Lawyers for Liberty described the case as a "manufactured controversy" and stated that "no offence was committed by creators or book publishers".
Association
Judicial harassment of activists and critics to stifle criticism
Activists have been hauled in by the police over the last few months for exposing abuses or raising critical questions.
In June 2020, police called Centre to Combat Corruption and Cronyism (C4) founding director and anti-corruption activist Cynthia Gabriel for questioning under Section 4 of the Sedition Act and Section 233 of the Communications and Multimedia Act (CMA).
The police probe related to Gabriel's 14th March 2020 article titled 'Anti-corruption rhetoric will never purify the unelected Perikatan Nasional gov't'. C4 had urged the national corruption agency to initiate investigations into the manner in which the current government was formed and alleged possible "horse-trading" among politicians to maintain or capture federal power.
Lawyer @S_Y_New decried police action on people who were just highlighting issues that could have been better handled.

Activist Heidy Quah is being investigated by the police, likely for a Facebook post on detainees in the immigration detention centre. https://t.co/4k1Mg5NYRE

— AmerBON, Advocates (@AmerBON) July 9, 2020
On 7th July 2020, police questioned Heidy Quah, Refuge for The Refugees director, over a Facebook posting on alleged ill-treatment of refugees at immigration detention centres. In the post, Quah described her experience in working with a woman who had been detained at an immigration detention depot right after giving birth to a child. She had also reported on the poor conditions and amenities at the centre.
The investigation followed a police report on her post by the Immigration Department. She is being investigated under Section 500 of the Penal Code for defamation and Section 233 of the Communications and Multimedia Act 1998 related to improper use of network facilities.
Quah has also faced a barrage of hateful comments and threats on social media after she reported on the situation of refugees and migrants.
On 21st July 2020, police arrested activist K Sudhagaran Stanley, the northern region coordinator of the Centre to Combat Corruption and Cronyism (C4 Centre) late at night, allegedly for a Facebook posting he made on the defacing of a mural in Shah Alam which featured the portraits of the King and the health director-general.
Government harasses Malaysian union leader after safety concerns aired on @Channel4News | IndustriALL https://t.co/9B2dFGRXcB pic.twitter.com/LC9bhf3EHV

— IndustriALL (@IndustriALL_GU) July 27, 2020
Union leader N. Gopal Kishnam has been facing government harassment after speaking in a news report by Channel 4 News in the United Kingdom broadcast on 16th June 2020 on the safety and health of workers exporting personal protective equipment. The investigative report exposed the poor living conditions of migrant workers at rubber glove manufacturer Top Glove. Due to his comments, the Home Ministry officers have called him several times and visited his office without prior notice.
On 3rd August 2020, police reports were lodged against activist Nicole Fong by the Islamic authorities after she published a post on Twitter on 30th July about state-funded conversion therapy against LGBTQ persons.
Investigation into opposition parliamentarians
A number of parliamentarians are also being investigated in what many believe is part of the campaign of judicial harassment against the opposition.
In May 2020, Kuala Langat MP Xavier Jayakumar was summoned by the police for statements he made that allegedly contained 'elements of sedition and provocation on the parliamentary sitting'. He is being investigated under Section 4(1) of the Sedition Act 1948 and Section 233 of the Communications and Multimedia Act 1998.
Sungai Buluh MP, R. Sivarasa was summoned by police in June 2020 over a comment he made in November 2019. Sivarasa, who was at the time the deputy rural and regional development minister, had suggested then that the "deep state" played a role in the decision to charge 12 people for purported links to the defunct Sri-Lankan-based separatist group, designated as a terrorist organisation by the government. He is reportedly being investigated under Section 233 of the CMA as well as Sections 499 and 500 of the Penal Code, which describe the crime of defamation.
Former Youth and Sports Minister and Muar member of Parliament Syed Saddiq Syed Abdul Rahman was quizzed by the police on 14th June 2020 about an interview he gave to Al Jazeera in March 2020 regarding the political situation in Malaysia. It has been reported that Syed Saddiq is being investigated under Section 4(1) of the Sedition Act 1948 and Section 233 of the Communications and Multimedia Act 1998 for the interview he gave.
On 16th June 2020, Hannah Yeoh, the Segambut MP reported that she was being investigated over a social media post on 9th March 2020 questioning the government's strategy to combat child marriage. The former deputy Women, Family, and Community Development Minister is being investigated under Section 505 of the Penal Code and Section 233 of the Communications and Multimedia Act 1998.
Peaceful Assembly
Police arrest protesters demanding protection for hospital cleaners 
Five arrested outside Ipoh hospital for peaceful protest against union-busting move https://t.co/sfUvWTcHD7

— Malay Mail (@malaymail) June 2, 2020
On 2nd June 2020, police arrested five protesters who had gathered outside a hospital in Ipoh to highlight concerns about cleaners working in state-run hospitals. Those arrested include woman human rights defender Sarasvathy Muthu, along with members and supporters of the National Union of Workers in Hospital Support and Allied Services (NUWHSAS).
According to the ten protesters who were present, hospital cleaners lack adequate protective gear against infections, which puts them at risk during the pandemic. Further members of the NUWHSAS also claimed that they have been subjected to constant harassment, victimisation and union-busting activities since early 2020 after making multiple police reports and complaints to the Human Resources Ministry against Edgenta UEMS Sdn Bhd, a hospital cleaning service.
The five were arrested for obstructing public servants from carrying out their duty under the Criminal Procedure Code and Regulation 7(1) of the Prevention and Control of Infectious Diseases (Measures within Infected Local Areas) Regulations 2020. Photos of the protest show the union members standing at least a metre apart, all wearing masks.
All were released on bail the next day. According to those detained, they were repeatedly harassed by police officers and were also allegedly pressured to undress in front of officers, threatened with a baton and denied water and face masks while jailed.
Electoral reform group chair questioned by police for call to protest
The chairperson of election watchdog Bersih 2.0, Thomas Fann was called in by the police for questioning over a post on the group's Facebook page on 29th February 2020. Fann is being investigated under Section 9(5) of the Peaceful Assembly Act 2012 for urging citizens unhappy with the sudden change of government - due to the defection of parliamentarians - to attend a protest.
Section 9 of the Act states that an organiser shall notify the police of an assembly ten days before, failing which may be liable to a fine not exceeding RM10,000 (USD 2,367). The law however, does provide an exception to the notice requirement for spontaneous assemblies where it is not practicable to give advance notice. 
Three activists questioned by police after demonstration
Police to question trio on death-in-custody demo https://t.co/qbT4udiU63 pic.twitter.com/OPiGXFgeE7

— malaysiakini.com (@malaysiakini) July 18, 2020
Three activists were summoned for police questioning after they spoke at a demonstration on 16th July 2020, demanding justice for death-in-custody victims. The event was organised by EDICT - Eliminating Deaths in Custody Together - outside the Bar Council building in Kuala Lumpur. Speakers at the demonstration also called for the formation of an Independent Police Complaints and Misconduct Commission (IPCMC).
Those questioned include Khalid Mohd Ismath, the executive director of EDICT, Rama Ramanathan from Citizens Against Enforced Disappearances or CAGED and S Arutchelvan from the Socialist Party of Malaysia. The trio are being investigated under Section 9(5) of the Peaceful Assembly Act 2012 (PAA).