LGBTIQ+ organisation suspended as protests rise over inflation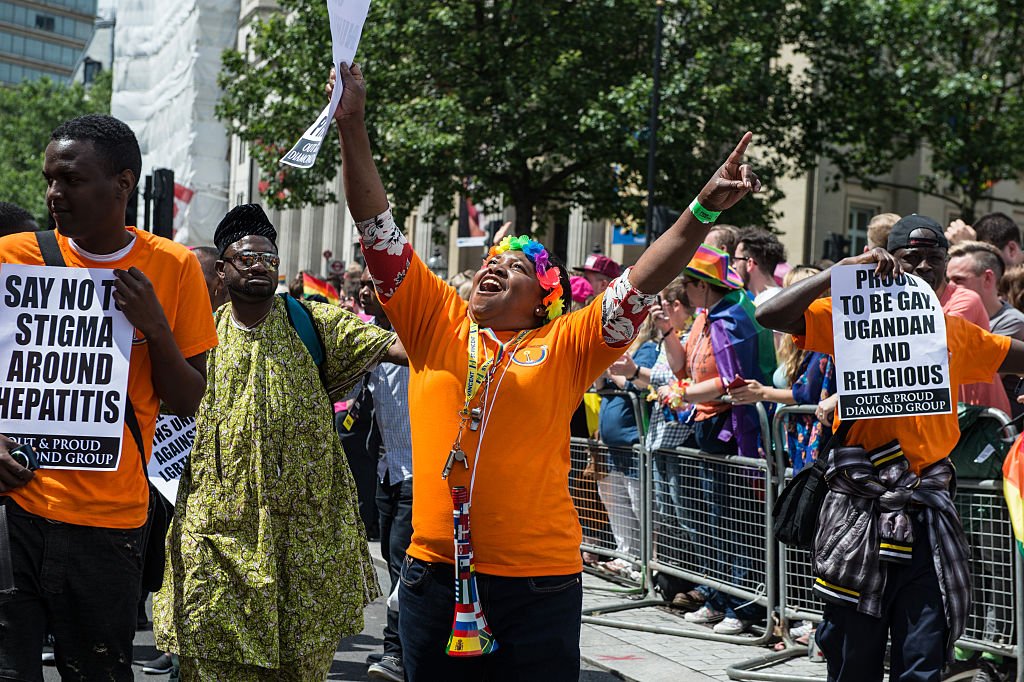 General update
On 29th June 2022, Human Rights Watch urged President Museveni to initiate steps to fulfil his commitment to end rights abuses by Uganda's security forces by prosecuting a number of high-profile security actors who have been implicated in the illegal detention and torture of suspects and the unexplained disappearances of others. President Yoweri Museveni promised to address the country's security forces' oppressive treatment of civil society and journalists.
On 15th September 2022, the European Union (EU) Parliament adopted a resolution denouncing the human rights violations and the environmental and climate concerns posed by the Tilenga and East African Crude Oil Pipeline (EACOP) projects, developed by Total in Uganda and Tanzania. The resolution further denounces the harassment and persecution of human rights defenders (HRDs) and members of civil society organisations who opposed the project, noting that numerous HRDs were unlawfully detained. Moreover, over 100,000 people were evicted and denied land use before receiving compensation.  
Uganda Government has suspended the operations of LGBTQ organisation, SMUG. pic.twitter.com/5ZK3X4oRDN

— DENIS NZIOKA (@DenisNzioka) August 5, 2022
Association
On 3rd August 2022, the National Bureau for Non-Governmental Organisations (NGO Bureau), the government body that regulates NGOs in Uganda, suspended the operations of Sexual Minorities Uganda (SMUG) for failing to register with the NGO Bureau. Frank Mugisha, the Executive Director of SMUG, claimed that the suspension was the result of "a clear witch-hunt rooted in systematic homophobia that is fueled by anti-gay and anti-gender movements". The NGO Bureau denied a 2012 application to register SMUG because they found the name of the organisation to be "undesirable and un-registrable." 
Before the suspension, the police and other authorities harassed SMUG repeatedly. On 19th May 2022, authorities arrested two of SMUG's employees while they reported the attacks on the SMUG office. They were charged with "promotion of homosexuality and recruitment of people into homosexuality", and were held in custody for four days. Police officers have since launched investigations into three more SMUG employees, including Frank Mugisha, for "recruitment to homosexuality." SMUG discovered in June 2022 that the NGO bureau had been surveilling their office through a directive by the police.
This is the most recent instance of intimidation and limitations imposed on civil society organisations (CSOs). As previously reported on the Monitor, the NGO Bureau suspended the operations of 54 CSOs in August 2021.
Peaceful Assembly
The country's rising inflation sparked several protests after the rate jumped from 2.7% in January 2022 to 6.3% in May 2022, and to a high of 9% August 2022, resulting in price increases on basic consumer products.
On 12th May 2022, police officers surrounded the home of opposition figure Kizza Besigye to prevent him from protesting the high living costs and an alleged political succession plan. Besigye announced his protest plans to "awaken Ugandan citizens", through a replica of his 2011 walk-to-work protest but was intercepted by police officers as he attempted to walk from his home in Kasangati to Kampala town. According to Kampala police spokesman Luke Owoyesigire, Besigye did not follow the procedures required by the Public Order Management Act, which requires the Inspector General to be notified of a demonstration. 
Days later, on 25th May 2022, authorities arrested Besigye while organising a demonstration against the high commodity prices. He was charged with incitement to violence at the Buganda Road Court and granted a UGX 30,000,000 (about USD 8,100) cash bail. On 6th June 2022, he was released after the High Court decreased the cash bail to UGX 3,000,000 (about USD 810) following his objection to the initial bail terms.
On 14th June 2022, Besigye was arrested again and detained on charges of inciting violence for leading protests over surging commodity prices. On the day he was charged, his initial request for bail was denied. On 1st July 2022, the Magistrate's Court released him on a cash bail of 2.5 million shillings ($665). He was ordered to appear in court on 29th July 2022 but missed his court date due to a personal emergency. His case was adjourned to 24th October 2022.
On 30th May 2022, police officers arrested six women protesting inflation, high commodity prices and Kizza Besigye's arrest. Among the six were Member of Parliament (MP) Anna Adeke, Deputy Mayor of Kampala Doreen Nyanjura and four women activists, Wokuri Mudanda, Susan Nanyojo, Mariam Kizito and Alice Amony. Authorities charged the six women with inciting violence and unlawful assembly and remanded them at Luzira Prison in Kampala.
On 25th July 2022, protests broke out in Jinja and nearby towns over the high prices of fuel and other consumer goods. Police officers used tear gas to disperse the crowd and beat up the protestors. More than 40 protestors were detained and charged with inciting violence, robbery, malicious damage, taking part in an unlawful assembly and being a public nuisance. According to police spokesman James Mubi, the protests were not peaceful, and he accused the youths of robbery, damaging properties and burning tyres. 
On 24th August 2022, protests broke out in response to reports of abuse leading to the death of Caroline Kyomuhangi, another Ugandan migrant worker in Saudi Arabia whose body hasn't been brought home. The protestors stormed the Saudi Arabia embassy with signs denouncing the torture and killings of Ugandans in Saudi Arabia and other Middle Eastern countries. Police officers arrested two members of the Torture Survivors Movement Uganda for leaving a coffin wrapped with a Saudi flag outside the embassy in Kampala.
Expression
Four journalists were detained following the death of Jinja city businessman Shaban Malole on 14th May 2022. Ivan Mutyaba, Denis Isabirye, Jacklin Nabatanzi, and Muganza Julius Kiyumba were among a list of people who were suspected of alleged involvement in the murder after they were in contact with Malole and his family on the day of his death while covering a land dispute that involved the businessman. The journalists claimed that Malole declined to speak to them, but they spoke to his family members. In June 2022, police officers arrested Nabatanzi, and detained the other three journalists in July. On 22nd July 2022, authorities charged Mutyaba and Isabirye with murder and conspiracy to murder. Despite being under investigation, Nabatanzi and Kiyumba have not been charged with any crimes.
On 15th June 2022, army officials arrested Edward Baguma, a journalist working for Dream TV, while he covered an incident where security guards barricaded former presidential candidate Joseph Kabuletas' office in Bugolobi. Police officers charged Baguma with public nuisance but released him later that day.
While proposed bill seeks to amend #Uganda's Computer Misuse Act, in actual fact it reinforces power that government and its agencies have, to block freedom of expression and access to information, if passed as is points out @cipesaug: https://t.co/AWbe87ZMzG @HRNJUganda

— IFEX (@IFEX) August 1, 2022
On 8th September 2022, Uganda's Parliament passed a restrictive law that curtails digital rights. The Parliament amended the country's Computer Misuse Act to criminalise "unauthorised access to information" and "promoting hate speech," among other clauses, but fell short of defining the boundaries of the said offences. The offences carry a severe punishment of up to five years in prison, a fine of up to UGX 10 million (USD 2,619), or both. Earlier, on 26th August 2022, Uganda's Human Rights Network for Journalists warned against the passing of the proposed bill, warning that it threatens citizen journalism and stifles freedom of expression. 
On 13th September 2022, plain-clothed men assumed to be authorities kidnapped Kavulu Kenneth, a journalist working for BBS Terefayina while he was leaving work. Kavulu was detained at Kabalagala police station without charge. On 16th September 2022, Ugandan police confirmed that Kavulu was under investigation for unknown reasons and remains in their custody.