LGBT rights movement in South Korea facing challenges in law and practice from conservative groups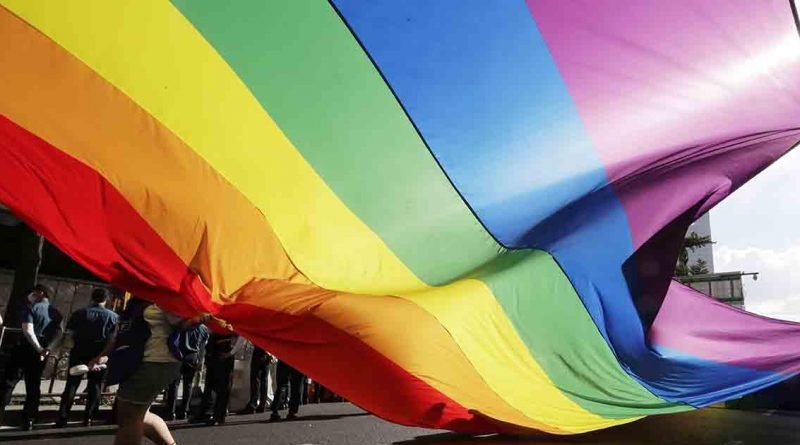 The LGBT rights movement is face various challenges in South Korea, particularly from conservative groups. In November 2019, there were proposals to amend the National Human Rights Commission of Korea Act to remove their protection from discrimination. In January 2020, a transgender soldier was remove from the army. Protests against wartime sexual slavery by the Japanese have continued for 28 years while there have been increasing demands for hate-speech legislation after two celebrity suicides.
Association
Proposed amendment to remove protection for LGBT people
A recent proposal of an amendment bill to the National Human Rights Commission Act has caused controversy in South Korea. On 12th November 2020, Ahn Sang-soo, a member of the main opposition Liberty Korea Party, submitted the proposed amendment that would remove the words "sexual orientation" from the list of groups that are legally protected from discrimination by the National Human Rights Commission of Korea Act (NHRCK). 
The proposed amendment was supported by approximately 40 lawmakers from the conservative opposition party who argue that the current NHRCK Act discriminates against "those who oppose homosexuality based on their religion or other grounds". Further, supporters of the amendment argued that the current NHRCK Act "adversely affects youth and teenagers before their gender identities are fully established". 
After the proposal was submitted, civil rights groups in Korea held a protest in front of the National Assembly building against the amendment which attempts to restrict the definition of gender to male or female, as biologically assigned at birth.
Amnesty International slammed the proposed amendment stating:
"This attempted amendment would rob Lesbian, Gay, Bisexual, Transgender and Intersex (LGBTI) people of vital legal protections. It denies them equal treatment and puts them at risk of discrimination. If this amendment passes it will be a shameful step backwards for human rights in South Korea."
According to reports, the bill has been briefly withdrawn to get more co-sponsors on board. As of November 2019, 44 lawmakers had signed the homophobic amendment bill.
Human Rights Watch in its recent annual report released in January 2020 stated that South Korea's LGBT movement continues to face pressure from conservative Christian anti-LGBT groups. A pride parade in Busan was cancelled in August 2019 because of a dispute with local authorities over permits. Hundreds who gathered in Incheon in August 2019 for a Queer Culture Festival, were surrounded by thousands of sometimes violent protesters and required a massive deployment of over 3,000 police officers for events to proceed.
Transgender soldier forced to leave army
South Korea transgender soldier to sue after landmark dismissal https://t.co/BeUamDvqFC

— BBC News (World) (@BBCWorld) January 22, 2020
In January 2020, a transgender solider was discharged from the military, after transitioning from male to female, despite her requests to continue to serve. On 22nd January a military commission decided to discharge soldier Byun Hui Su for undergoing sex-reassignment surgery while on leave. Byun insisted on completing her service after the operation. She had also requested her discharge inquiry to be postponed until her legal gender had been changed in court, but the army refused. She was forced to leave the army because the military medical team and the military authority declared her a "handicapped person". In its ruling, the military said the case "constitutes a reason for being unable to continue service".
Byun accused the military of "deep-rooted intolerance" of sexual minorities and said she would sue the army. The civic rights group, Centre for Military Human Rights Korea (CMHRK) urged the National Human Rights Commission of Korea to intervene in the matter as her case was unprecedented.
As previously documented, there is widespread systemic social violence against transgender people in South Korea and there is often a lack of legal accountability for this. While transgender South Koreans can now have their gender changed legally they still have a hard time in society and in finding jobs. Many transgender people get jobs that do not require identity cards to avoid discrimination, such as factory work and other low-paying labour.
Peaceful assembly
Students detained after scaling wall of US envoy's residence
South Korean police detain 19 students who 'illegally' entered US envoy's residence in Seoul #Topbuzz https://t.co/lZ0lEWkyws

— Max (@maxmaxx1965) October 18, 2019
Nineteen South Korean students were detained after scaling the wall of the US envoy's residence in Seoul, in protest at American presence in their country. The students were taken into a local station for questioning after illegally entering ambassador Harry Harris' home.
The group, which identifies itself as a coalition of progressive university students, posted photos on its Facebook account in which several members were shown climbing over the wall of the ambassador's house using ladders.
In a separate video, apparently broadcast live from inside the compound, they accused the US of demanding a 500 percent hike in costs for the upkeep of some 28,500 troops in South Korea, while holding a banner saying "Leave this soil Harris".
28 years of protests against wartime sexual slavery
On 8th January 2020, a demonstration was held in front of the Japanese Embassy in Seoul commemorating the 28th anniversary of the weekly protests against Japan's wartime military sexual slavery.
The 'Wednesday Demonstrations' launched on 8th January 1992, called for an official and sincere apology from the Japanese government for enslaving 'comfort women' (a Japanese euphemism for women forced into prostitution and sexually abused before and during World War II) during its colonial occupation of South Korea.
The demonstration was the 1,421st time people had gathered on behalf of the surviving comfort women. On the same day, solidarity rallies were held simultaneously in six cities in Japan including Tokyo and three cities in the United States including Washington DC. There are now 20 Korean comfort women survivors registered with the government after five victims died in 2019. Han Kyung-hee, Secretary General of a civic group called the Korean Council for Justice and Remembrance for the Issues of Military Sexual Slavery by Japan stated that thousands of citizens and activists joined the weekly demonstration in January and their struggle will not end until Japan officially apologises and offers legal compensation.
Expression
Demands for hate speech legislation after celebrity suicides
Death of K-pop star #Sulli prompts outpouring of grief and questions over cyber-bullying https://t.co/goqwFT8Myo pic.twitter.com/nsqK84ueWs

— PIX11 News (@PIX11News) October 15, 2019
Consecutive suicides of two K-pop singers has sparked calls for anti-hate speech legislation in South Korea. In October 2019, Sulli (birth name Choi Jin-ri), a member of a K-pop girl group and actress, was found dead in her home. Police confirmed that she was suffering from severe depression for being frequently targeted by hateful comments online. She was known for being vocal on issues of women's rights, defying conservative, misogynistic social attitudes towards young women and not wearing a bra, which made her the subject of harsh online criticism .
Another K-pop group member, Goo Ha-ra, was found dead in her home 42 days later. She suffered from cyberbullying while fighting a legal battle with her ex-boyfriend who had allegedly assaulted and blackmailed her.
The death of the two women has shed light on the issue of cyberbullying and hate speech in South Korea. Thousands of citizens called for legislation to prevent hate speech and malicious comments online. Following the public outcry, Park Sun-sook, a member of the minor opposition Bareunmirae Party submitted a bill requiring website portals to filter out malicious, discriminatory or hateful comments and to block people from posting such comments online. However, some civic groups expressed concern that such a law may discourage criticism and stifle dissent.