Raid on Lawyers Collective by Indian police aimed to 'intimidate and silence' them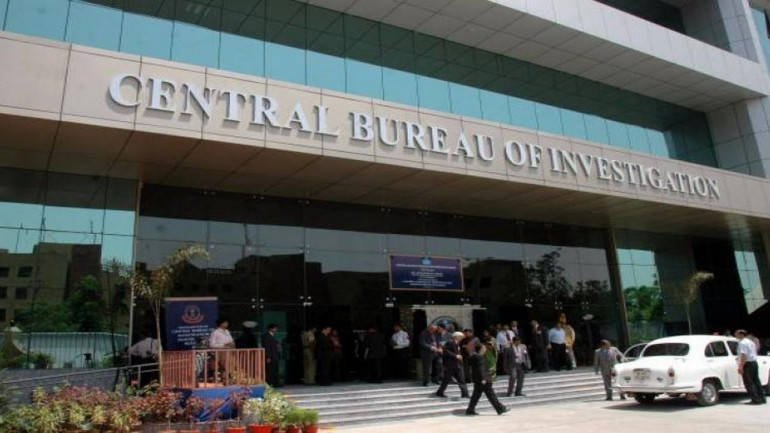 On 11th July 2019, Indian authorities raided the home and offices of noted Indian human rights defenders and lawyers Indira Jaising and Anand Grover in an alleged case of violation of the Foreign Contribution Regulation Act, 2010 (FCRA) by Lawyers Collective, an NGO they co-founded. The raids were carried out by officials belonging to the Central Bureau of Investigation (CBI) in Delhi and Mumbai in connection with a First Information Report (FIR) filed against the advocates on 13th June 2019.
#India: Extremely worrying reports of raids on the home & offices of human rights defenders Indira Jaising & Anand Grover. @CIVICUSalliance urges the government to put a halt to the harassment & spurious charges against them and Lawyers Collective https://t.co/KBAVDOS9ga pic.twitter.com/Ydh7s0V8rU

— CIVICUS Monitor (@CIVICUSMonitor) July 11, 2019
In a statement released after the raids, Lawyers Collective condemned the allegations, by saying:
"The raids carried out are nothing but a vicious means to humiliate, intimidate and silence its Trustees, Indira Jaising and Anand Grover, whose fierce independence and advocacy for human rights, perturbs the political establishment of the day."
Lawyers Collective's registration under the Foreign Contribution Regulation Act, 2010 (FCRA) was first suspended in May 2016, and its bank accounts frozen. The FCRA license was then cancelled in November 2016. Lawyers Collective petitioned the High Court of Bombay to challenge the FCRA cancellation and non-renewal in January 2017 and March 2017, respectively. In January 2017, its domestic accounts were unfrozen. Lawyers Collective's challenge to the FCRA cancellation and non-renewal are currently pending before the High Court.
On 15th May 2019, the Ministry of Home Affairs (MHA) wrote to CBI for 'further investigation as per law' into the matter relating to Lawyers Collective. On 13th June 2019, the CBI solely relying on the MHA report registered the FIR relating to charges of criminal conspiracy, criminal breach of trust, cheating, false statement made in declaration and various sections under the FCRA and Prevention of Corruption (PC) Act 1988.
In his analysis of the FCRA in 2016, former UN Special Rapporteur on the Rights to Freedom of Assembly and Association Maina Kiai concluded that certain provisions of FCRA were not in conformity with international human rights law. In June 2016, Kiai joined the UN Special Rapporteurs on Freedom of Expression and on the Situation of Human Rights Defenders calling on the government to repeal the regressive FCRA, which was being used to "silence organisations involved in advocating civil, political, economic, social, environmental or cultural priorities, which may differ from those backed by the Government".
Previously on 27th June 2019, CIVICUS and nine other international human rights groups had issued a joint statement condemning the  filing of criminal charges against Lawyers Collective. The groups called on the Indian Government to "cease misusing the country's laws, including the FCRA, against human rights defenders and for "the criminal charges be immediately withdrawn pending the decision of the High Court of Bombay". 
We will resist this attack most foul pic.twitter.com/HlYJUHYBZI

— indira jaising (@IJaising) June 18, 2019
Indira Jaising was an Additional Solicitor General of India between 2009 and 2014 and was also a member of the UN Committee on Elimination of Discrimination against Women (CEDAW) between 2009 and 2012. Anand Grover held the mandate of UN Special Rapporteur on the Right to Health between 2008 and 2014.
The two lawyers have fought several high-profile cases on issues ranging from access to healthcare to gender justice. In January 2019 CIVICUS interviewed Anand Grover on the landmark verdict by the Supreme Court of India, in September 2018 which decriminalised consensual adult same-sex acts in private after a legal challenge was made against Section 377 of the Penal Code. Lawyers Collective had initiated this campaign back in the 1980's, when they began advocating for the rights of people with HIV.
Lawyers Collective had also represented the Cancer Patients Aid Association in the landmark intellectual property case of Novartis versus Union of India, as a result of which the generic versions of a cancer drug are available at cheaper rates in India today. 
A group of Opposition MPs in Rajya Sabha have written to PM Narendra Modi condemning the raids on senior advocates Indira Jaising and Anand Grover in a FCRA case, say 'it is a brute show of intimidation and gross abuse of power' pic.twitter.com/xSq1iKDf43

— ANI (@ANI) July 11, 2019
Opposition political parties in the upper house of Parliament have written a letter to Prime Minister Narendra Modi describing the raids as the latest in a "long line of coercion and intimidation". The Bar Human Rights Committee of England and Wales also issued a statement on 11th July 2019 addressed to Prime Minister Modi which read: 
"We consider that there is considerable evidence that the FCRA is being misused and exploited to narrow the space for civil society activists and human rights defenders in India whose goals may differ from those of the government. Today's raids on such esteemed human rights lawyers and defenders appear to form part of an egregious pattern of intimidation and has the hallmarks of a political attempt to silence critical activism and work."
The Narendra Modi government continues to tighten surveillance on non-profit groups accusing them of "acting against India's interests". Since Modi took office in 2014, India has canceled the registration of nearly 15,000 non-governmental organisations under the Foreign Contribution Regulation Act (FCRA), according to the Ministry of Home Affairs.
The environmental NGO Greenpeace's license was cancelled in 2015. In October 2018, the regional office of human rights group Amnesty International was raided by officials belonging to India's Enforcement Directorate (ED) a government agency that investigates financial crimes.