Lack of accountability for the killing of journalist Ahmed Hussein-Suale, four years after his killing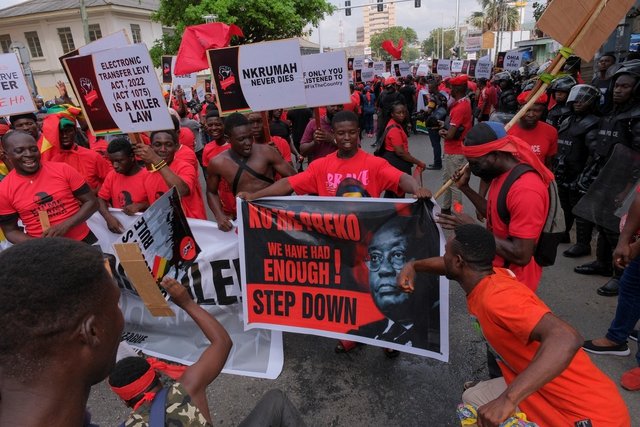 Expression
Lack of accountability for the killing of journalist Ahmed Hussein-Suale
On the fourth anniversary of the killing of investigative reporter Ahmed Hussein-Suale, press freedom organisations have lamented the lack of progress in the case, as to date nobody has been tried or convicted for the killing, which occurred on 16th January 2019. The Media Foundation for West Africa (MFWA) called it a "painful odyssey of assurances, denial, inertia and silence" in its statement. The Committee to Protect Journalists (CPJ) said that it has found a broader pattern of impunity for abuses against journalists and media workers, despite some "patchy attempts at accountability". Since the killing in January 2019, CPJ has documented:
14 physical attacks on journalists and media workers, at least 9 of these perpetrated by security forces;
Threats – written or verbal – to at least 10 journalists;
Attacks on at least three private broadcasters.
Court orders three state institutions to apologise and pay compensation to journalist
In a positive development, the Human Rights Division Court 2 in Accra ruled that the heads of three state institutions – Ghana's National Security Coordinator, the Inspector General of the Police, and the Attorney General – need to render an apology and pay compensation to journalist Emmanuel Ajarfor Abugri, the editor of online news Modern Ghana Online. As reported by the Monitor in 2019, a group of people who identified themselves as agents of the Ministry of National Security raided the offices of online media outlet ModernGhana.com in Accra, without presenting a warrant, and arrested two journalists, editor Emmanuel Ajarfor Abugri and journalist Emmanuel Yeboah Britwum in relation to an article on the Minister of National Security, Albert Kan Dapaah. The two were accused of having hacked an email account in order to obtain information on the Minister and were later slapped with cybercrime charges. Ajarfor Abugri, who also claimed he was tortured while in detention, later filed a suit against the three state institutions.
While hailed as a win for press freedom in Ghana, the journalist's lawyer, Lardy Anyenin, told MFWA that
If you look at the way the case went, the perpetrators, which are state institutions, were not willing to admit their faults. They used all manner of delay tactics including filing those baseless cybercrime charges. This does not give hope that these institutions will in future be protective of journalists. -
Peaceful Assembly
Anti-government protests
Ghanaians have gathered and protested on several occasions to demand action from the government over socio-economic conditions in the country because of soaring consumer prices, inflation and the cost of living, and to demand democratic accountability from political leaders.
On 7th January 2023, hundreds of people, mainly youth, dressed in black and red, marched peacefully in Tamale, demanding a review of the 1992 Constitution so as to better address social inequality and democratic accountability. The protest was organised by Fix the Country movement and its affiliate youth groups such as Activista Ghana and Northern Regional Youth Network.
Roughly a thousand people reportedly marched in Accra on 5th November 2022, chanting slogans such as "Akufo-Addo must go" and "IMF no". The 'Ku Me Preko Reloaded' (#NanaMustGo) demonstration was initiated by legal practitioner Martin Kpebu, joined by pressure groups such as Fix The Country and Arise Ghana.
In October 2022, traders in Accra embarked on a three-day protest by shutting down their businesses in response to the soaring cost of living, a depreciating currency and an appreciating US Dollar, causing a hike in import prices and its taxes.
On 5th September 2022, the WeBeCitizens protest, organised by the Coalition for Democratic Accountability and Inclusive Governance, marched to demand better protection of public funds and accountability for financial irregularities in 2021, as outlined in the Auditor-General's report.