Lack of accountability for Pashtun rights protesters killed and injured in North Waziristan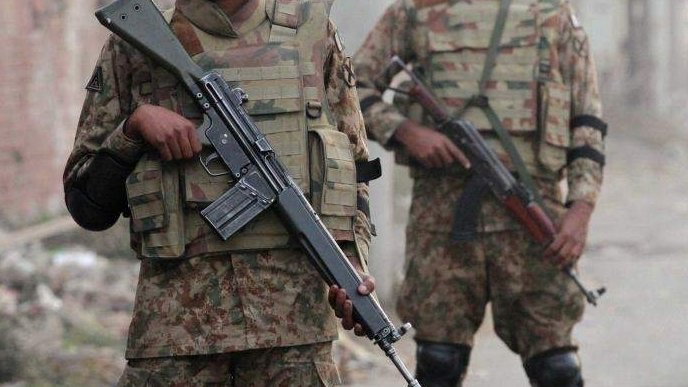 In the last few months, state repression against the Pashtun Tahaffuz Movement (PTM) - a mass movement promoting the rights of the ethnic Pashtun people - has persisted as well as journalists covering the movement. Human rights defender Gulalai Ismail remains at risk of arrest for her activism and critical journalists are being monitored on social media. Despite commitments by the authorities to address enforced disappearances including of activists, progress has been slow and cases of enforced disappearances continue to be reported. 
Peaceful Assembly
Three people killed during PTM protest in North Waziristan while leaders detained
At least three people have been killed by military gunfire and more than 15 wounded at Pakistan protest against enforced disappearances https://t.co/LdF5oOM1ft pic.twitter.com/Nrk6IzGb0m

— Al Jazeera English (@AJEnglish) May 26, 2019
On 26th May 2019, at least three people were killed and more than 15 wounded after gunfire erupted near a Pashtun Tahaffuz Movement (PTM) protest against enforced disappearances in the northwestern Pakistani region of North Waziristan. 
According to Human Rights Watch, the incident arose at a checkpoint in Khar Kamar following the arrest of two men during a military search operation. The search operation was in response to two attacks on army personnel, in May 2019, that killed one soldier and injured three others.
PTM leader and parliamentarian, Mohsin Dawar, told the media that as the group's elected representative, he and his supporters had gone to meet the demonstrators at the checkpoint. Dawar alleged that while he was meeting with the protesters, soldiers opened fire indiscriminately at the demonstrators who did not pose any threat to them. This was disputed by the military who claimed that the protesters had attacked the military checkpoint to force the release of a suspected terrorist facilitator. Phone and internet services were shut down after this incident. The authorities have since registered criminal cases against Ali Wazir, another parliamentarian and PTM leader, Mohsin Dawar and at least seven other PTM members on terrorism, attempted murder and other charges and remanded.
Human Rights Commission of Pakistan (HRCP), a local NGO, called for an independent probe:
"HRCP demands the release of Ali Wazir and any other activists taken into custody. It also calls for a parliamentary commission to be set up immediately to inquire into the matter and establish the truth."
On 7th June 2019, Mohsin Dawar and Ali Wazir were charged again by counter-terrorist police after an improvised explosive device exploded on a road in Doga Macha, North Waziristan, when an army convoy was passing through. Both were being detained when the incident took place. On 26th June 2019, an anti-terrorism court (ATC) in Bannu extended the judicial remand of Dawar and Wazir for 14 more days. They are being detained in the central jail in Peshawar.
A fact-finding mission carried out the HRCP to the region in late June 2019 to probe the incident was reportedly blocked by the military. At the time of writing the CIVICUS Monitor is not aware of any official investigation into the killings and injuries.
CIVICUS has documented systematic attacks by the Pakistan authorities against the PTM with scores of peaceful protesters arbitrarily arrested, detained and prosecuted on spurious charges, while protests by the PTM have been obstructed by security forces. The Pakistan authorities have repeatedly blocked media coverage around the protests and harass activists and human rights defenders who have spoken out on the rights of Pashtun people. At least one of the PTM's leaders Arman Loni died while in police custody in February 2019.
Association
Human rights defender Gulalai Ismail at risk
Human rights activist @Gulalai_Ismail charged and forced into hiding for protesting rape and murder of 11-year-old https://t.co/R09dMAjsax

— Qurratulain Zaman قرۃالعین زمان (@Natrani) June 23, 2019
Human rights defender Gulalai Ismail is being investigated for defamation and sedition, and other charges under Pakistan's Anti-Terrorism Act and has been forced into hiding. The accusations came after she delivered a speech on 21st May 2019, condemning authorities' inaction in a case of rape and murder of a 10-year-old girl.
In this speech Gulalai Ismail condemned the state and its institutions, calling the murder "one among many" incidences of violence by the state and its security agencies. According to a news report, a First Information Request lodged against Ismail on 22nd May 2019 accuses her of 'delivering hate speech, inciting ethnic sentiments against the state and Pakistan Army, and causing a sense of fear and terror among people'. At least one medical official has been sacked for criminal negligence over their handling of the rape case, and Prime Minister Imran Khan has ordered action against officials involved in the case.
This was not the first time Gulalai Ismail has been persecuted by authorities. As CIVICUS has reported, in 2017 and 2018 she was targeted by both non-state and state actors for the work of her CSO - Aware Girls to empower women and girls. She has also been targeted by the authorities for her a support of the Pashtun Tahaffuz Movement which has mobilised nationwide against human rights violations against Pashtun people.
In August 2018, Gulalai Ismail was accused by the authorities, along with 19 other people, of making anti-state comments and using inflammatory language at a PTM rally in Swabi, Khyber Paktunkhwa province. In October 2018, she was briefly detained by the Federal Investigation Agency (FIA) at Islamabad airport as she re-entered the country from the UK and her name is on the Exit Control List, which imposes a ban on travelling outside the country, or why. In February 2019, Ismail was detained again as she and about 80 other PTM supporters gathered to protest the death in custody of PTM leader Arman Loni.
Ongoing enforced disappearances including of activists and human rights defenders
In March 2019, Amnesty International highlighted ongoing cases of enforced disappearances in Pakistan stating that "despite the pledges of successive governments to criminalise the practice, there has been slow movement on legislation while people continue to be forcibly disappeared with impunity".
According to the organisation, the national Commission of Inquiry on Enforced Disappearances (COIED) has 2178 cases unresolved as of March 2019. The UN Working Group on Enforced or Involuntary Disappearance has more than 700 cases pending from Pakistan. The groups and individuals targeted in enforced disappearances in Pakistan include political activists and human rights defenders. In some instances, persons are openly taken into custody by the police or intelligence agencies, and often authorities denied information to families where their loved ones are being held. Many of those forcibly disappeared have been also subjected to torture and death during detention. In some cases, the victims have been eventually released or their whereabouts disclosed to their families but they continue to be held in arbitrary detention including in internment camps.
The government of Prime Minister Imran Khan which came to power in 2018 has committed to criminalising enforced disappearances. In January 2019, Pakistan's Ministry of Human Rights submitted a draft bill to the Ministry of Law and Justice to criminalize enforced disappearances, through an amendment in the Pakistan Penal Code. Shireen Mazari, the Minister of Human Rights has also stated that the government wants to sign the International Convention for the Protection of All Persons from Enforced Disappearance. However, Amnesty International stated that these measures have not included consultations with civil society groups and victims' families.
Expression
Reporter detained in Khyber Pakhtunkhwa after covering Pashtun demonstrations
Khyber News correspondent & local journalist #GoharWazir is arrested by security forces while he was going home after covering PTM protest at Bannu, he z shifted to unknown location! PM @ImranKhanPTI should take notice immediately! @HamidMirPAK pic.twitter.com/MVyODFjcI5

— Syed Wiqas Shah (@WiqasSyed) May 28, 2019
On 28th May 2019, journalist Gohar Wazir, who works for private Satellite TV station Khyber News was taken into custody by security forces on charges of 'disturbing public order'. He was arrested under the Maintenance of Public Order Ordinance (MPO), following his reporting on demonstrations of the Pashtun Tahafuz Movement (PTM) on 26th May 2019 (see Peaceful Assembly section above). The MPO allows for preventive detention for up to six months.
Steven Butler, CPJ Asia program coordinator said:
"Gohar Wazir should not have to face arrest merely for doing the job of reporting the news, even reporting on controversial events such as protests by the Pashtun Tahafuz Movement. Restrictions on Pakistan's media only serve to undermine the strength of Pakistan's democracy."
Local rights defenders also have called for Wazir's release. The recently formed Pakhtun Journalists Association has condemned the reporter's detention as an "attack on journalism". He was subsequently released on 31st May 2019.  CIVICUS has documented attempts to suppress the PTM by silencing media coverage of the movement. Journalists covering PTM protests have been targeted in a similar manner to the PTM protesters.
Journalists' social media activity being monitored  by the state
In April 2019, the International Federation of Journalists (IFJ) reported that several journalists were placed on a 'watch list' by the Pakistan Federal Investigation Agency's (FIA) Cybercrime Wing over criticism of Saudi Crown Prince Mohammed Bin Salman during his visit to Pakistan in February 2019.
According to IFJ, at least five journalists and one blogger were placed on the 'watch list' as part of a 'targeted social media campaign'. The journalists were named on a letter signed by the FIA Additional Director Cybercrime Wing, Chaudhry Adbul Rauf. According to the letter, all additional FIA directors were ordered to submit daily reports on the targeted journalists to the Deputy Direct Ayaz Khan. The letter sought to justify this action saying saying that the journalists had displayed pictures of murdered Saudi journalist, Jamal Khashoggi on their social media channels and changed their display pictures, which was deemed as being disrespectful to the visiting Saudi Crown Prince.
The IFJ said:
"The fact that the Pakistani government deems the use of a murdered journalists' image on social media reason enough for the monitoring of journalists raises serious questions about freedom of expression in Pakistan. Putting journalists on a 'watch list' for simply advocating for journalist safety and the widely criticised murder of Jamal Khashoggi is a blatant attempt to silence critical voices and intimidate the media."