Kiribati opposition organises anti-China protest march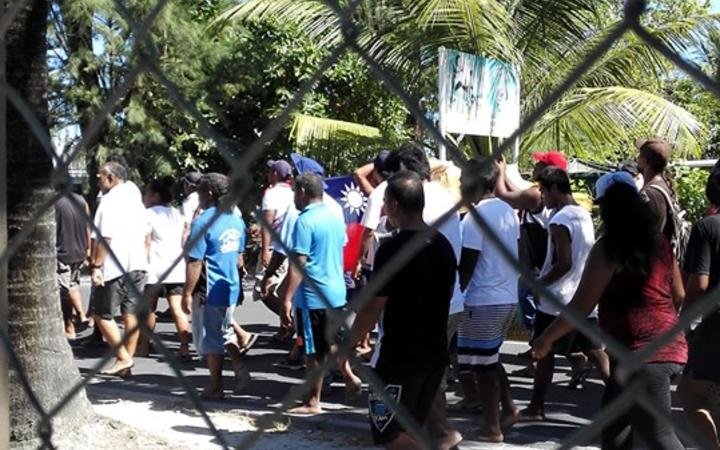 Peaceful Assembly
On 27th September 2019, the opposition in Kiribati organised an anti-China protest march in the capital Tarawa. Police closely monitored the procession through the streets which saw protestors waving Taiwanese flags and chanting "We love Taiwan, we hate China, we want peace".
The protest was in response to the decision by the Kiribati government on 20th September 2019 to cut ties with Taiwan and switch its recognition to Beijing. It comes just four days after the Solomon Islands made the same decision.
The leader of the opposition Titabu Tabane said the people were not consulted by the government and vowed to switch back to Taiwan if his party were voted into power in next year's election.
Despite the protests, the government of Taneti Maamau maintained it would be establishing ties with mainland China for the benefit of the people in the long term.
Opposition MP Sir Ieremia Tabai accused the government of siding with China to help them win the 2020 elections. He also criticised the state broadcaster for not airing the opposition's views despite multiple attempts to get airtime.