Journalists in Timor-Leste face charges for exposing corruption and abuse, tainting media freedom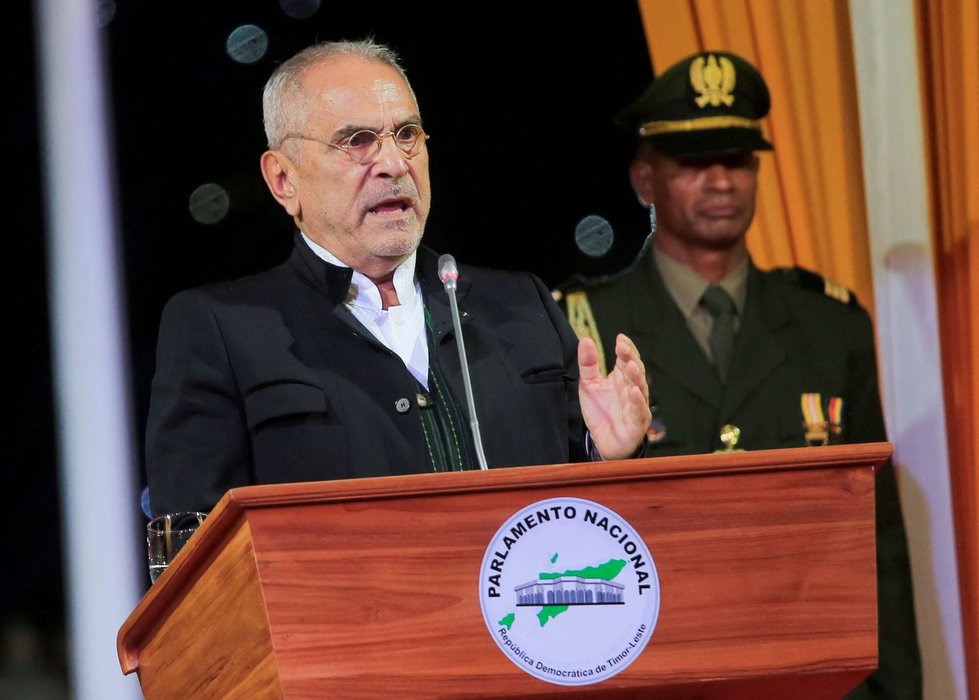 On 21st April 2022, José Ramos-Horta attained victory in Timor-Leste's presidential election. The 72-year-old secured 62.09% of the vote over incumbent Francisco Lu-Olo Guterres' 37.91% after all ballots had been counted. The victory gives Ramos-Horta - an important figure in Timor-Leste's independence from Indonesian occupation - his second term in office. He served as president from 2007 to 2012.
Ramos-Horta was supported by CNRT (National Congress of Timor's Reconstruction), a center-left party, and also had as an ally another important figure in Timor's recent past, Xanana Gusmão, the CNRT founder who served as the first president after independence and also served as prime minister. In his inauguration speech in May 2022, the new president reiterated his commitment to human rights and fundamental freedoms.
In July 2022, the recommendations from the Universal Periodic Review of Timor-Leste's human rights record were adopted by the Human Rights Council. In turn, the government accepted civic space related recommendations, including to ensure that the proposed criminal defamation law, cybercrime law, and data privacy and protection law do not unduly restrict the right to freedom of expression, both online and offline.In addition, the government accepted the recommendations to revise the media law and ensure a safe, secure and enabling environment, in law and in practice, for human rights defenders and journalists to carry out their work without fear of intimidation or reprisals.
La'o Hamutuk, JSMP, HAK, Forum Asia and CIVICUS welcomed the government of Timor-Leste's engagement with and response to the UPR process. The civil society groups also called on the government to amend the Law on Freedom of Assembly and Demonstration to guarantee the right to freedom of peaceful assembly that aligns with international law and standards.
In recent months, two journalists have been charged for exposing corruption and police abuse. Journalists also had to protest in order to be able to question Chinese Foreign Minister Wang Yi when he visited the country.
Expression
Journalist sued over report alleging ministerial corruption
#TimorLeste🇹🇱: A parliament minister has brought defamation charges under Timor Leste's Penal Code against journalist Francisco Belo Simões da Costa, following coverage of an allegation of ministerial corruption. @IFJGlobal https://t.co/Q09kEnr4HB

— IFJ Asia-Pacific (@ifjasiapacific) May 30, 2022
On 18th May 2022, Parliamentary Affairs and Social Communication Minister Francisco Martins da Costa Pereira Jerónimo sued Francisco Belo Simões da Costa, the editor-in-chief of an East Timor news portal Hatutan.com, after the editor published a story on the minister's alleged involvement in a fraudulent set-top box installation project.
Minister Francisco Jeronimo replied to the article, stating that the news report about his project was not valid, and his response was republished by Hatutan.com
As a result, the Dili District Prosecutor's Office charged the editor-in-chief for defamatory false information (otherwise known as slanderous denunciation) under Article 285 of Timor-Leste's Penal Code. On 25th May 2022, the editor-in-chief gave a statement to the Dili district prosecutor's office.
While it has rarely been used, in 2016, journalists Raimundos Oki and Lourenco Vicente Martins were prosecuted under this provision on charges of criminal defamation over a 2015 article they published about irregularities during the tendering process for a government IT project. In January 2016, the Prime Minister filed criminal charges under article 285(1) and the journalists were charged and tried. In June 2017, the court cleared them of the charges.
On 26th May 2022, the Timor-Leste Press Union (TLPU) urged the authorities to halt and drop the case, saying that it "jeopardised the country's progress toward democracy and an open society".
The International Federation of Journalists (IFJ) said: "Governments must ensure journalists can do their jobs safely and securely, including holding public officials and authorities to account, without fear of prosecution. The use of Article 285 is antithetical to the freedom of the press embodied in Articles 8 and 9 of Timor Leste's Press Law, which establishes the right for journalists not to be subjected to any harassment or interference which threatens their independence and objectivity."
According to Reporters Without Borders, the country's media are among the freest in the region, and journalists are usually free to report the news and are rarely the targets of harassment or physical attacks. But they are exposed to many forms of pressure that limit their freedom, including legal proceedings, intimidation, police violence and public denigration of the media by politicians.
Furthermore, the 2014 Media Law encourages self-censorship as it requires the media to promote 'the national culture, values and identity' of Timor-Leste and 'social stability and harmony', and to 'encourage and support economic policies'. Any breaches of these provisions could trigger fines against journalists and media outlets.
Journalist charged for breaching 'judicial confidentiality'
🇹🇱 East Timor: Journalist Raimundos Oki is under investigation for violating judicial secrecy laws over his reporting on alleged police abuses. https://t.co/L4S7JYllVv @pressfreedom

— IFEX (@IFEX) August 2, 2022
Raimundos Oki, chief editor of news portal Oekusipost.com, has been charged following an investigative report concerning the detention and forced virginity testing of underage girls.
According to the IFJ, on 29th June 2022, Oki received a telephone call from the police instructing him to appear before police the following day. He was charged for allegedly breaching 'judicial confidentiality' under Article 291 of Timor Leste's Criminal Code, with a penalty of one to six years imprisonment. He was charged for a report that showed that several virginity tests were forcibly conducted on inmates at the Topu Honis Shelter in Kutet, Oecusse.
The report centered on evidence-gathering practices during the trial of American priest Richard Daschbach in Timor-Leste, who was sentenced to 12 years in prison in December 2021 for sexually abusing children under his care. According to Oki's report, the public prosecution ordered several local NGOs and police to detain around 30 underage girls for two weeks and performed forced virginity tests on them in June 2020.
Shawn Crispin, Committee to Protect Journalist's senior Southeast Asia representative, said: "East Timor journalist Raimundos Oki was simply doing his job by reporting on allegations that police abused young girls in pursuit of criminal evidence; he should not be harassed for exercising his freedom of expression rights that are guaranteed under Timorese law".
This is not the first time Oki has been faced prosecution. A November 2015 article by Oki claimed that Rui Maria de Araújo, an adviser to the finance minister, had recommended a winning bid for a government supply contract, but misnamed the company. Under Timor-Leste press law, Araújo was given a right of reply the following week, and a correction of Oki's report and apology were published the following day. However, Oki was charged for 'slanderous denunciation'. In June 2017, a Dili judge dismissed all charges against Oki at the Dili Court.
China attempts to bar journalists from raising questions
Timor journalists protest government's agreemt to #Chinese demands no questions be allowed of Foreign Minister when he visits #TimorLeste this week.
"No statements will be allowed to the media, or interviews." It was the Chinese delegation that demanded this," TL Foreign Ministry pic.twitter.com/uuwNv4xuS1

— Peter Cronau (@PeterCronau) June 2, 2022
Journalists in Timor-Leste protested during Chinese Foreign Minister Wang Yi's visit in order to be able to ask questions of the Minister.
In May 2022, the Chinese Foreign Minister made a ten-day trip to Pacific Island countries with the purpose of establishing free trade and security agreements. In most countries, the media were barred from filming or accessing events.
Timor-Leste was Wang Yi's last stop on his tour. Local media were notified a few days before his arrival that they would not be permitted to ask questions during Wang Yi's press briefing. The Chinese delegation justified the decision to ban questions from journalists, saying there was a "lack of time" and the "COVID-19 pandemic" made it impossible to meet the press in person.
In response, Timor-Leste's Press Council denounced the restrictions. Journalists and media workers also challenged the restrictions and demanded their right to question China's State Councillor and Foreign Minister. The media also appealed to President José Ramos-Horta to defend media freedom by allowing local journalists carry out their duties without restrictions. As a result of their pressure, the Chinese delegation yielded and permitted journalists to raise 'impromptu' questions to the minister.
Regional media expert David Robie pointed out the significance of what Timor-Leste journalists achieved: "Timor-Leste, the youngest independent nation and the most fledgling press in the Asia-Pacific, has finally shown how it's done — with a big lesson for Pacific island neighbours. Tackle the Chinese media gatekeepers and creeping authoritarianism threatening journalism in the region at the top".