Journalists face difficult civic space environment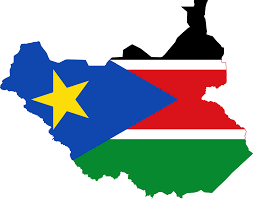 General update
On 9th May 2023, the Ministry of Justice presented the National Security Service (NSS) Act 2014 (Amendment) Bill 2023 to Parliament after it was passed by the Council of Ministers. The key amendments within Section 55 of the NSS Act entail the removal of powers previously held by security personnel, specifically their authority to arrest, detain and monitor communications. The proposed amendments also establish joint oversight of the NSS, with President Salva Kiir and First Vice President Riek Machar. On 27th July 2023, CSOs acknowledged progress in aligning the NSS Act with the law but expressed concerns about the amendments' weaknesses that need addressing for full rights protection. They urged transparency and public participation in the amendment process and called for an end to arbitrary arrests and detentions by the NSS during the ongoing law review.
In June 2023, South Sudan signed the Maputo Protocol, becoming the 44th African Union member state to do so after initiating the process in October 2017 when the South Sudanese Parliament signed the protocol's instruments. This protocol is a progressive women's rights instrument, affirming women's rights across various domains, underlining the universal, indivisible and interdependent nature of human rights for African women.
Expression
On 27th July 2023, a female journalist from Advance Youth Radio received a series of threatening phone calls. These threats came after she had previously been targeted with threats of harm and attempts to shut down the radio station while departing from the inauguration of the South Sudanese Artist Union's office, where violence had broken out during the event.
In similar developments, on 30th September 2023, John Wulu, manager and chief editor of Top FM in South Sudan, reported that journalists, including female reporters, encounter intimidation, threats and harassment while covering corruption stories. He further highlighted that media outlets routinely face blockades when reporting on conflict-related issues, subjecting journalists to ongoing challenges and risks.
On 3rd August 2023, during a press conference, managing director of the Media Authority, Elijah Alier Kuai, announced the lifting of the suspension order and restrictions on Radio Miraya. This decision came after the station had previously been ordered not to cover events following its suspension on 9th March 2018, over "refusal to be regulated under media laws".